Baking Ideas for you this Bank Holiday
Get baking this bank holiday weekend. Yolli have done all the hard work for you and put together some of the most delicious, quick and easy recipes we could find. Just like everyone, we love bank holidays. Whether you're just putting your feet up, or have plans with your loved ones; that extra day off work just seems to make all the difference! We can't think of anything better than spending a few days baking some sweet treats and then devouring them whilst watching Netflix.
Hazelnut Brownies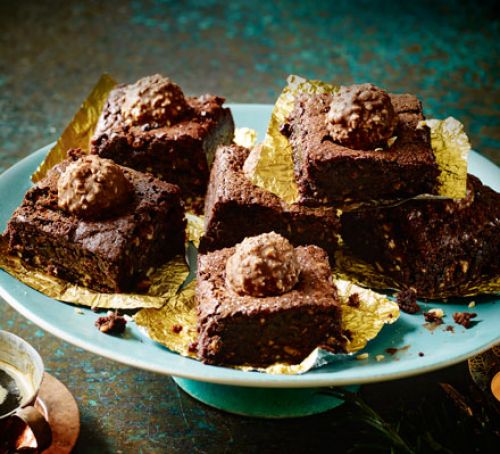 Ferrero Rochers' alone are enough to keep you satisfied, but Ferrero Rocher brownies!? We're sold. If that wasn't enough, you can bake them in under an hour. You'll need:
Ingredients
A box of 16 Ferrero Rocher chocolates

250g pack salted butter, plus extra for greasing

250g golden caster sugar

225g light muscovado sugar

100g cocoa powder

4 large eggs

100g self-raising flour

85g ready-chopped hazelnuts

4 tbsp Frangelico or Fratello hazelnut liqueur (or Disaronno)
Get the recipe over on the BBC Good Food website.
Butterfly Fairy Cakes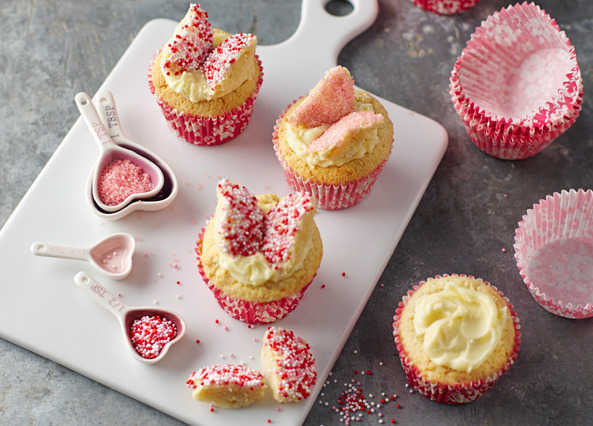 Super cute, fun and a great recipe for baking with kids! Not to mention how delightful they'll taste. A traditional fairy cake recipe with a butterfly-shaped, pink sprinkle, twist. All you need is:
Ingredients
60

g

unsalted butter, softened

125

g

caster sugar

1

medium egg

130

g

self-raising flour, sifted

60

g

ground almonds

100

ml

semi-skimmed milk
Get all the tips & tricks for how to make these fairy cakes at home from Homemade By You
Sticky Marshmallow and Chocolate tray bake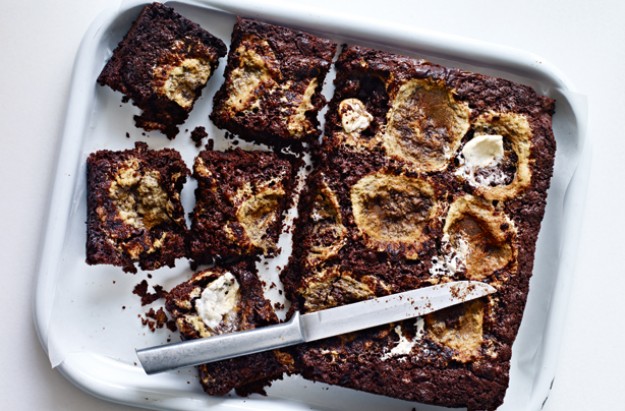 Rice Krispie treats are loved by everyone, but this recipe has stepped it up a notch. With sticky marshmallows and plenty of chocolate, it definitely isn't going to last very long! Plus, this recipe makes 16 servings so it's perfect for kids' parties or party bag fillers.
Ingredients
200g dark chocolate

100g milk chocolate

200g caster sugar

250g butter

4 eggs, beaten

150g plain flour

50g Rice Krispies

225g marshmallows
(If you fancy making yours extra chocolate-ey, swap the Rice Krispies for Coco Pops!)
Get the full recipe from Good To Know
Chocolate and Peanut Butter Chip cookies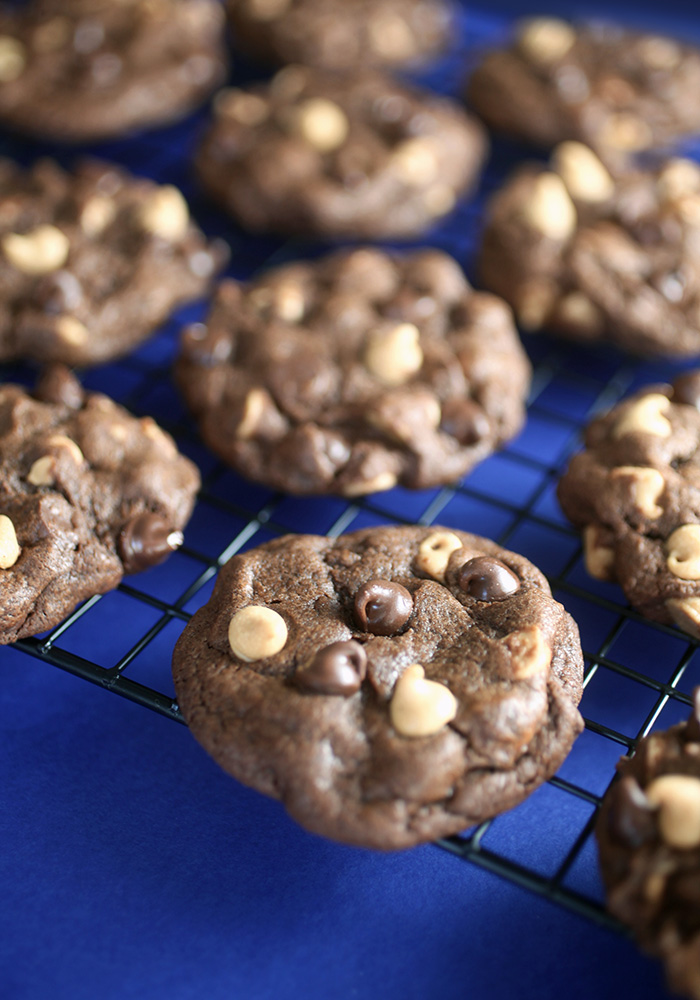 You just can't go wrong with a chocolate and peanut butter combination, and so these cookies are bound to be a big hit with everyone! After just 10 minutes in the oven,  the result is warm, ooey-gooey and delicious!
Ingredients
1 3/4 cup all purpose flour

1/2 cup unsweetened cocoa

1 teaspoon baking soda

1 teaspoon salt

1 1/2 sticks unsalted butter, softened

1 cup sugar 

1/2 cup light brown sugar, packed

1/3 cup peanut butter

2 eggs

2 teaspoons vanilla

1 1/2 cups peanut butter morsels

1 1/2 cups semi-sweet chocolate morsels
We found this wonderful recipe over on Bakerella's blog.
Maltesers Cheesecake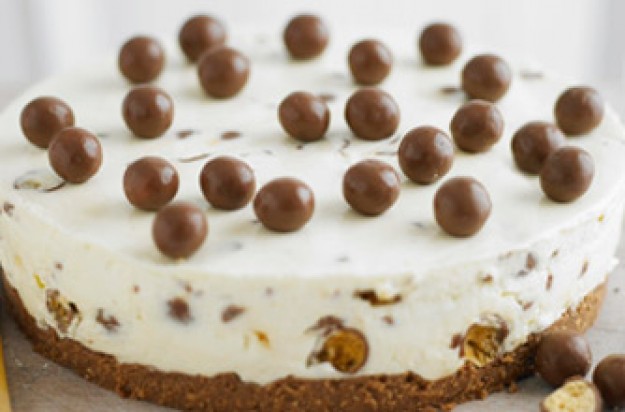 Are you having a dinner party over the bank holiday weekend, well, this Malteser Cheesecake is guaranteed to be a big hit with your guests. While it may take a little more time to prepare than the other recipes, it is definitely worth it.
Ingredients
For the base:
100g digestive biscuits

200g Maltesers

125g melted butter, plus extra for buttering the pan
For the filling:
800g cream cheese

200ml sour cream

200g icing sugar

Couple of drops of vanilla extract

100ml double cream

150g roughly crushed Maltesers extra whole ones to decorate the top if desired.
We stole this recipe from Lorraine Pascale, check out the full recipe!
Strawberry Shortcake Cupcakes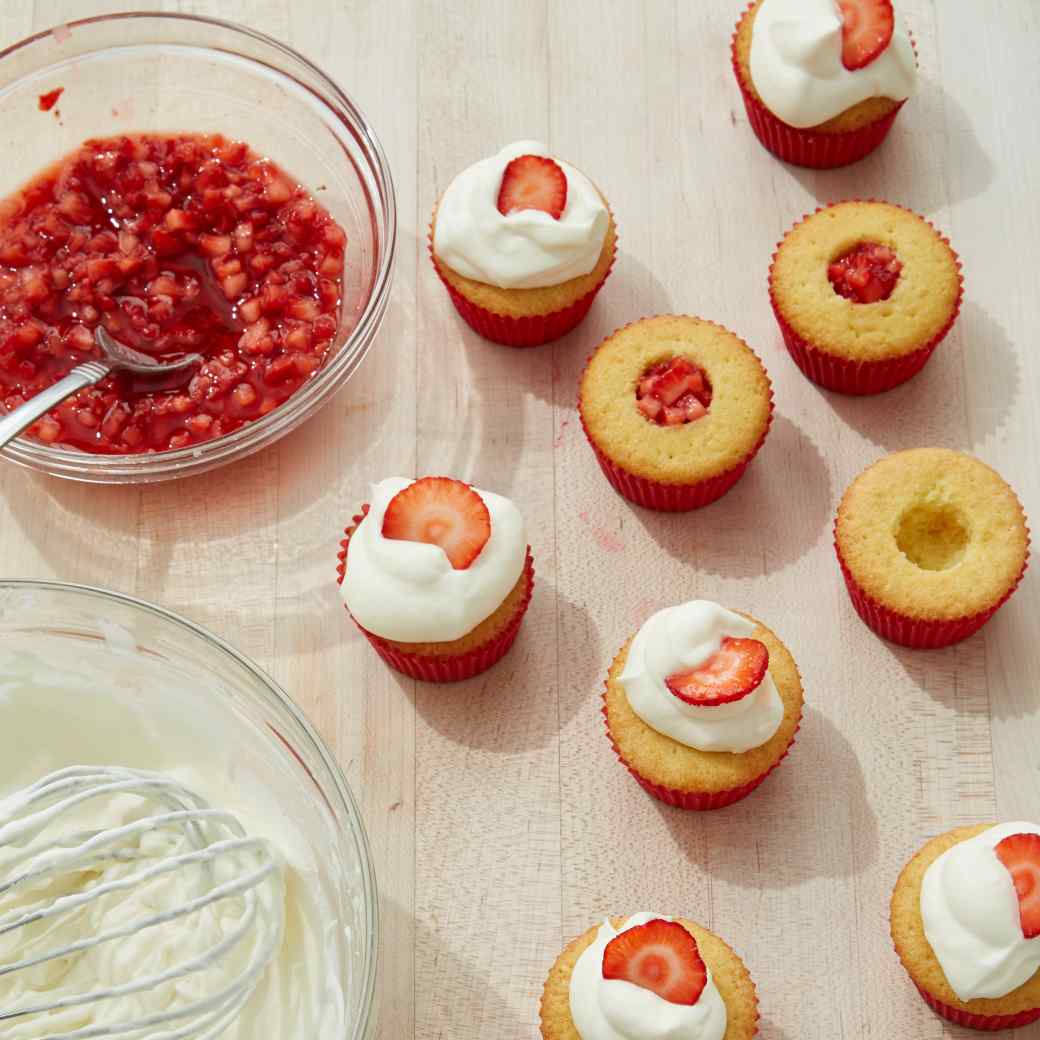 Simple, yet so delicious. These 'surprise inside' strawberry shortcake cupcakes are halfway to a healthy bank holiday treat. Well, they're one of your five-a-day, aren't they!?
Ingredients
1 1/2 cups all-purpose flour, plus 2 tablespoons

1 1/2 teaspoons baking powder

1 teaspoon coarse salt

1 cup (2 sticks) unsalted butter, room temperature

1 cup plus 2 tablespoons granulated sugar

4 large eggs, room temperature

1/2 teaspoon pure vanilla extract

6 tablespoons sour cream, room temperature

2 tablespoons good-quality strawberry jam

12 ounces strawberries, finely chopped, plus more thinly sliced, for topping

Lightly sweetened whipped cream, for topping
Get the full recipe on Martha Stewarts' website.