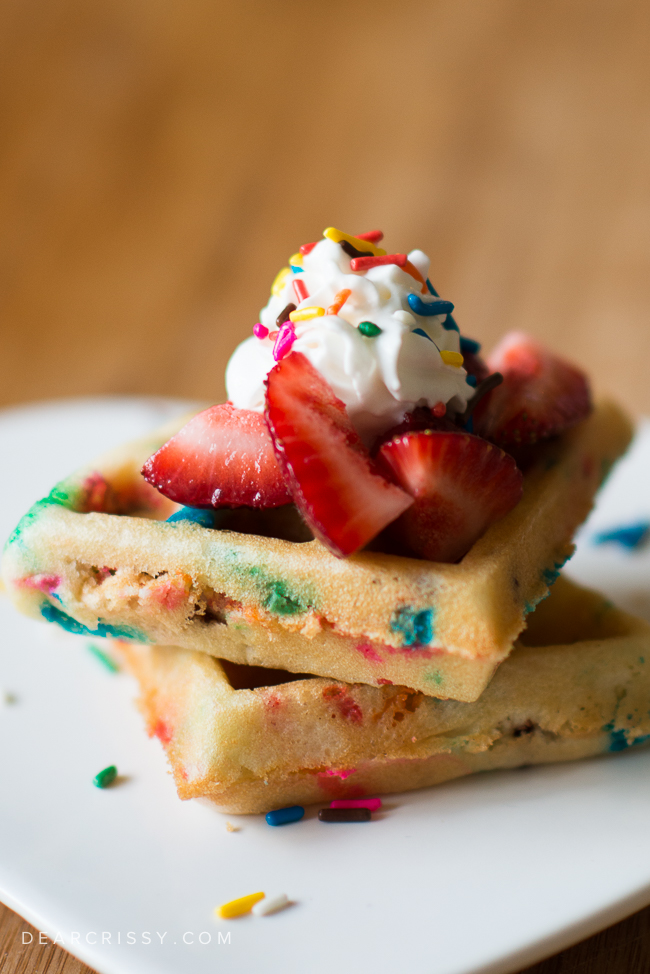 S
p
r

i
n
k
l
e
s
 seem to add a certain wow-factor to any sweet treat, whether that be on our morning pancakes, drenched in whipped cream and syrup, or a delicious homemade birthday cake for a loved one. The sprinkles just bring something that is a little bit extra special. We've put together a list of 16 sprinkle-tastic recipes for you to try out at home; they're perfect for any parties you may be hosting or just for a bit of fun to keep the little ones occupied over their summer holidays. Let us know if you try out any of these recipes over on our
Facebook
page.
Marshmallow Pops with Sprinkles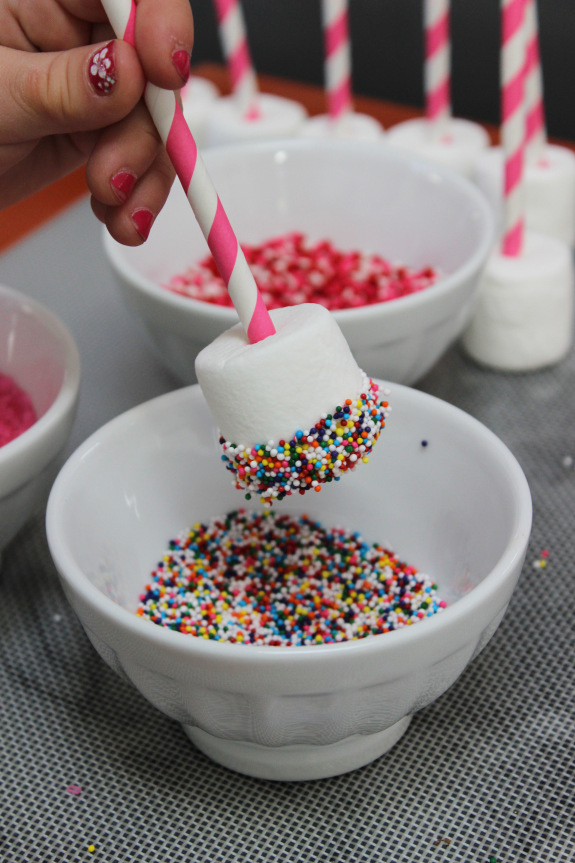 These
marshmallow pops
 are super easy to make, so the kiddies will love getting stuck in and helping. Instead of using corn syrup, you could dip your marshmallows in
candy melts
 and add a super sweet flavour. Don't forget about your patterned
paper straws
either!
Shortbread Bites and Sprinkles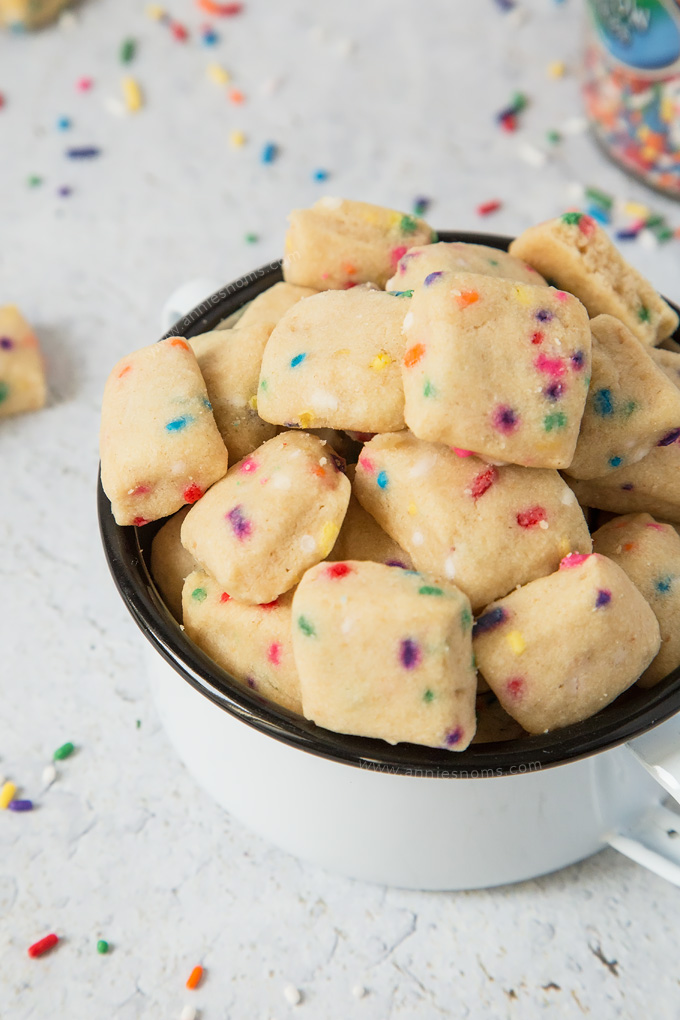 Is there anything better than bite-sized, mini food? No, we didn't think so. When we came across these cute
shortbread bites
we had to stop ourselves from squealing with excitement. With sprinkles, they look even more appealing!
Funfetti Pancakes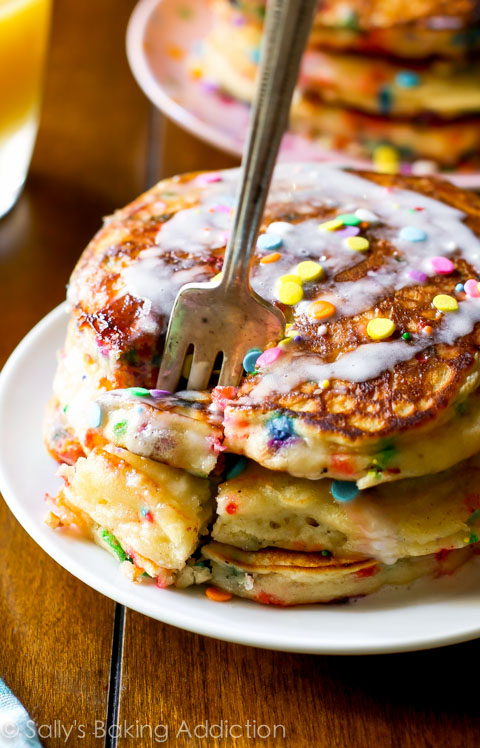 Is there a sweeter way to kick start your morning than with
buttermilk pancakes
covered in sprinkles? Well, we don't think so. Smothered in a vanilla glaze, you can't really go wrong.
Chocolate Bowl with Sprinkles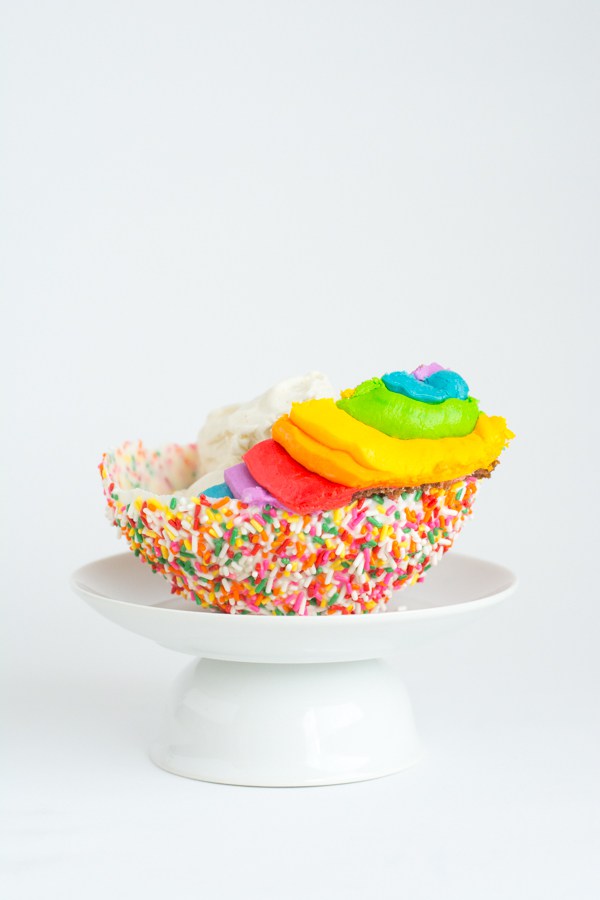 These
edible chocolate bowls
are another great way to get the little ones involved over the summer holidays. Try them out yourself using our
white candy melts
 and fill it with anything that you like, from ice cream to sweeties!
Funfetti Fudge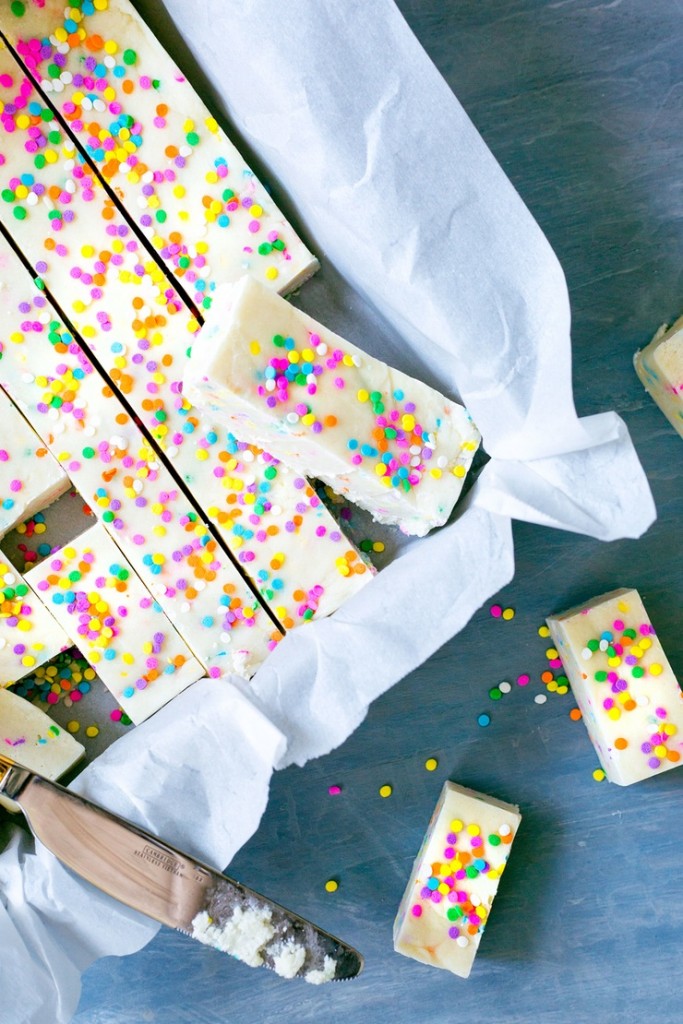 This four ingredient '
Funfetti Fudge
' proves that you can never have too many sprinkles! While it may have the fudge-ey texture we all know and love, there's a hidden surprise. Can you guess what it is?
Birthday Cake Martini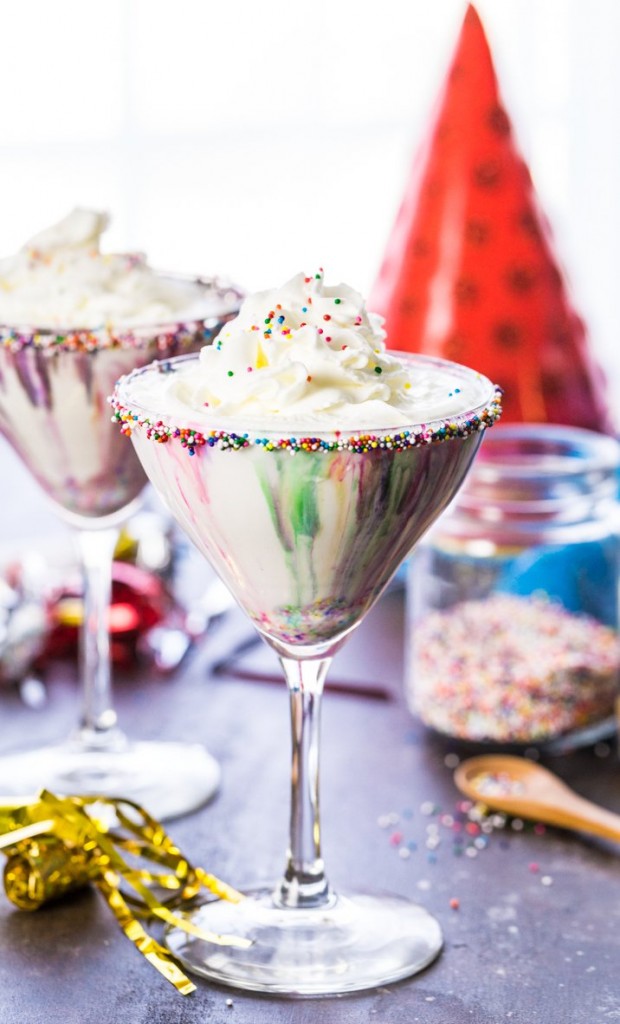 Birthday Cake Martini's
are the perfect celebratory drink! What better way to combine a traditional birthday cake than with a deliciously sweet martini (covered in sprinkles, we must add!)
Funfetti Cones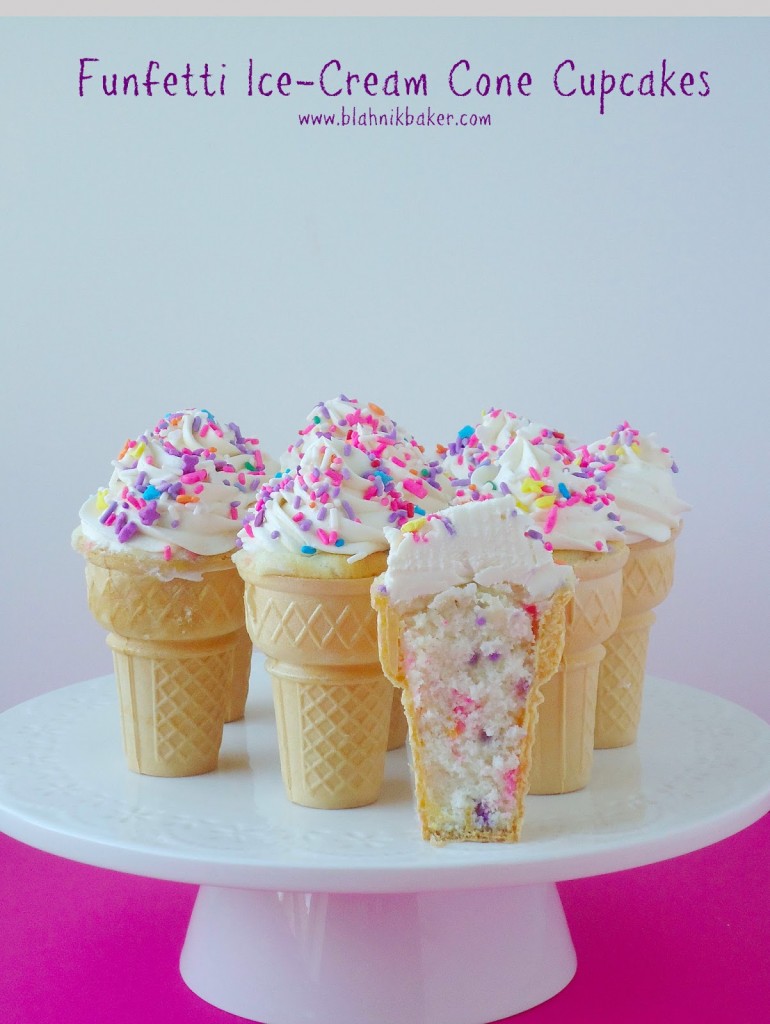 If you have a little more time on your hands and fancy making a sweet treat that is a bit different than usual, these '
Funfetti Ice Cream Cone Cupcakes
' are ideal. While they may be a little more difficult to make, they're definitely worth it.
Funfetti Popcorn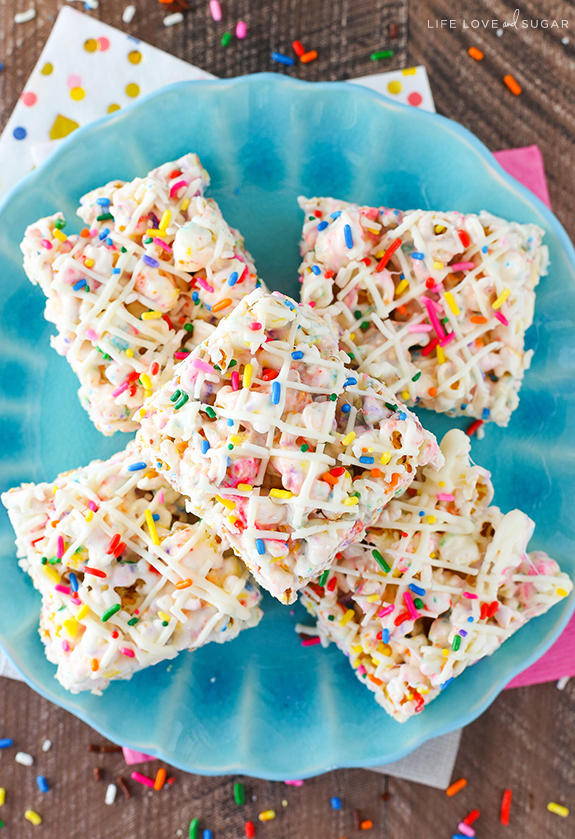 You've heard of rice krispie treats, well these '
Funfetti Marshmallow Popcorn Treats
' are a tempting twist. They're the perfect sweet & salty combination and unbelievably moreish!
Funfetti Twinkies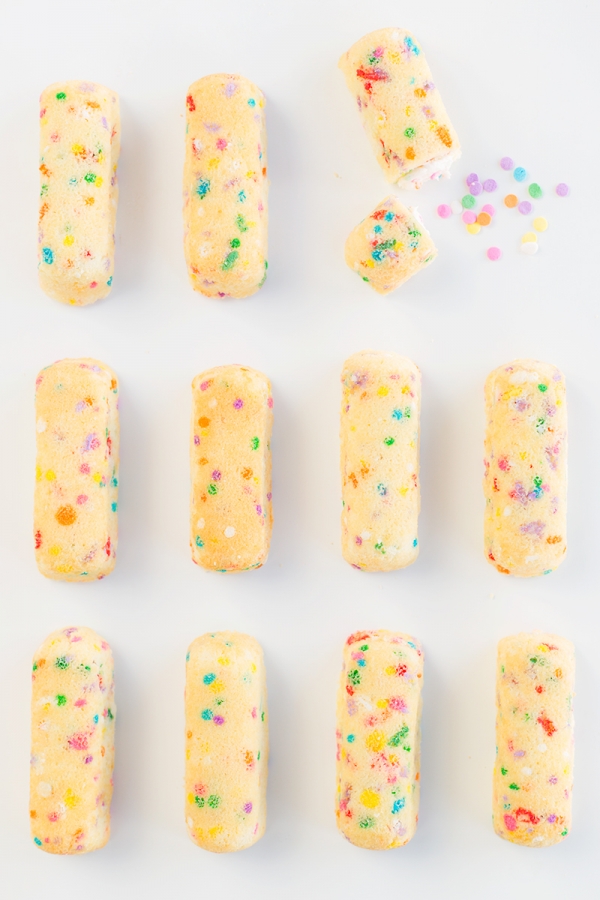 Twinkies are not widely known in the UK, but whose to say we can't bake our own and give them a try? We feel that these '
Funfetti Twinkies
' are a great place to start and covered in sprinkles, how could we say no!
Funfetti Macarons
Macarons
aren't the easiest thing to make in the world, but when they look this cute with sprinkles on top, how could you resist!? This recipe even provides a visual infographic to help you along with all those pesky problems you come across when making macarons.
Funfetti Truffles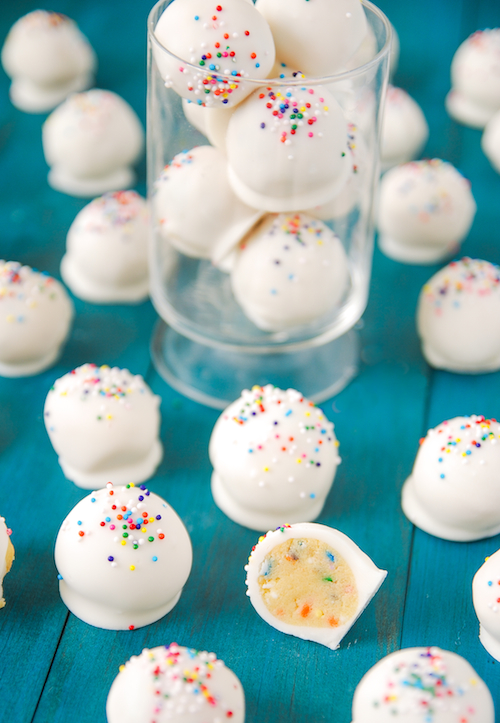 The 'cake batter' flavour trend is showing no sign of going anywhere if these
truffles 
are anything to go by. They're incredibly rich so you don't need many, but if stored in an air tight container they'll last up to a week.
Funfetti Waffles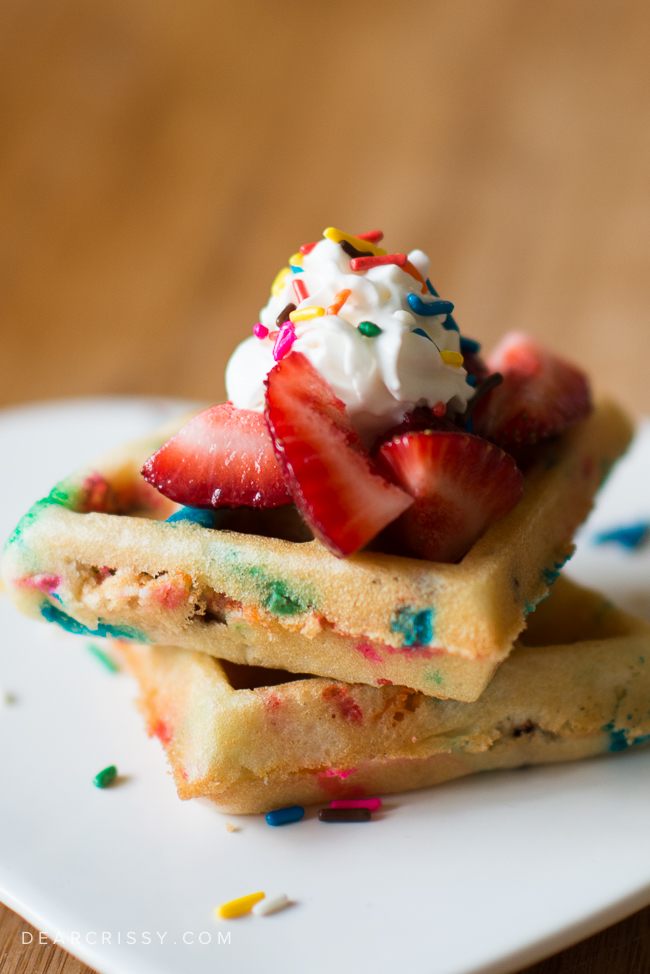 These
waffles
make a really great birthday breakfast, topped with whipped cream, fresh fruit and a candle it's a fab way to start your special day! Of course, the added sprinkles add a celebratory pop of colour.
Donuts with Sprinkles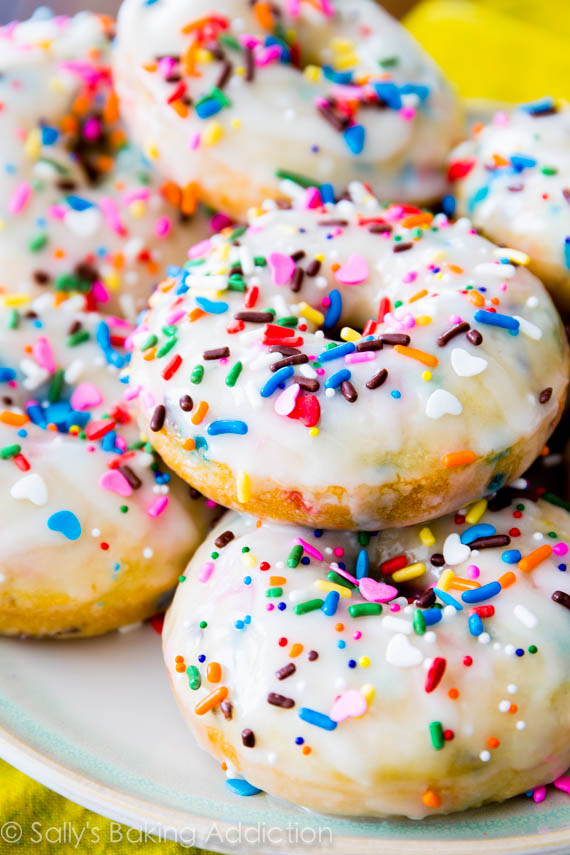 Forget
Krispy Kreme
 donuts, who needs them when you can bake your own! These
donuts
are not fried, they're baked - so, while they are still not overly good for you, who could resist those
S
P
R
I
N
K
L
E
S
!?
Funfetti Cake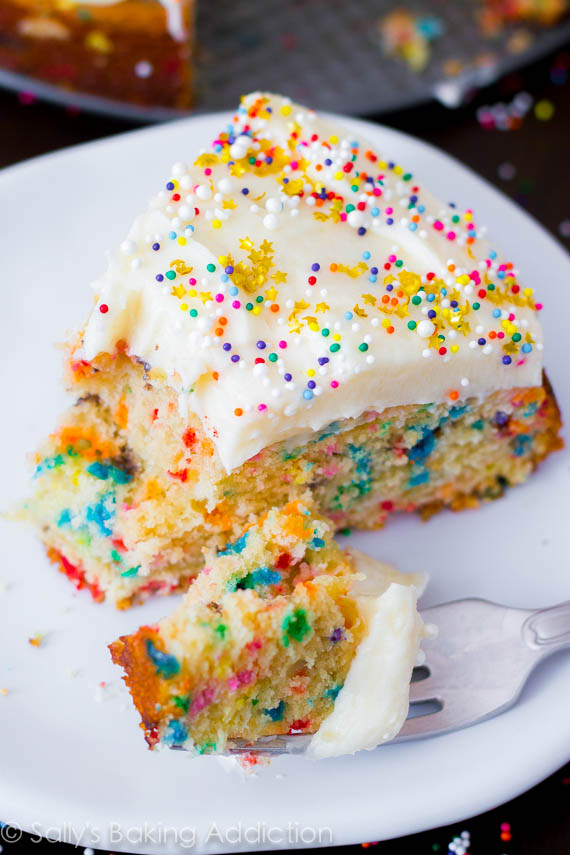 The coolest part about this recipe is that you can make either cakes, cupcakes or mini cupcakes with it. But, the bigger the better, right? So, let's just drool over the
cake
! And, of course, the sprinkles make a nice touch.
Rice Krispie Treats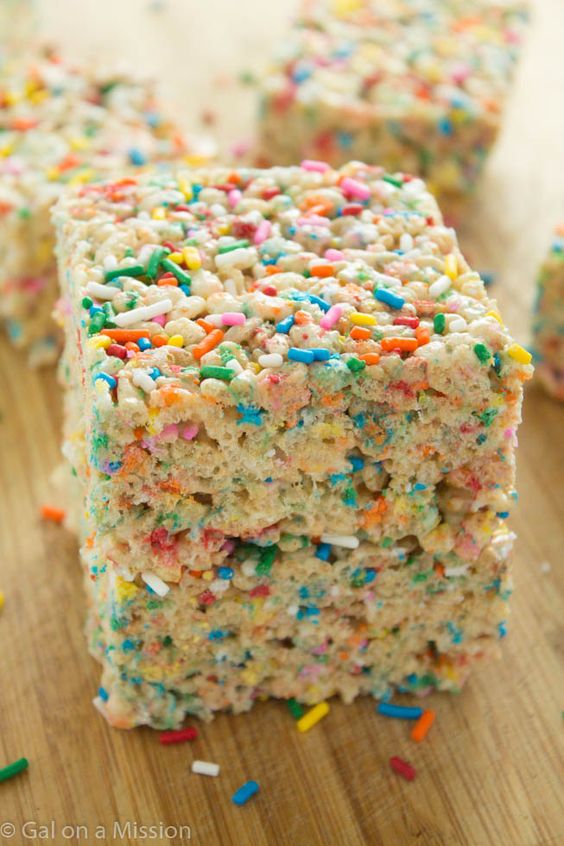 We all know that
Rice Krispy treats
are possibly the most simple things to make in the whole world, and you can add whatever ingredients you want - like a tonne of colourful sprinkles.
Funfetti Cookies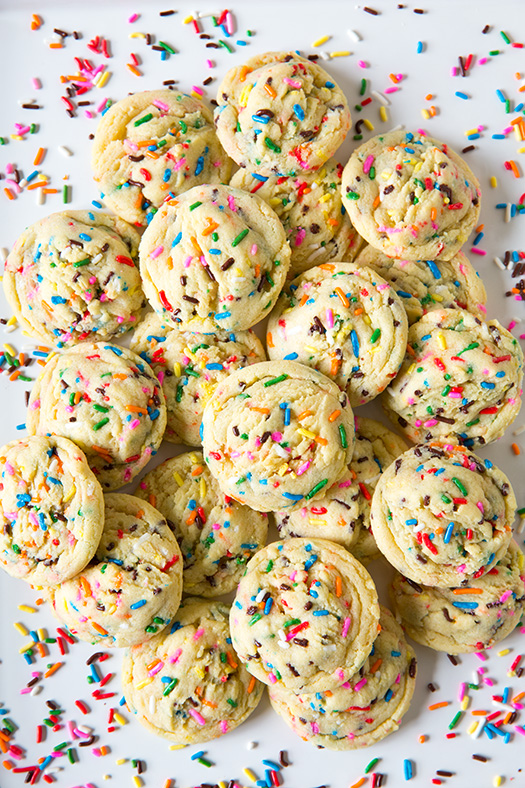 Cookies
are great for any occasion; just to dip in your tea or as a treat for the little ones when they have behaved. You name it. That's why this recipe will come in so handy as you can use it over and over.
Need some Sprinkles?...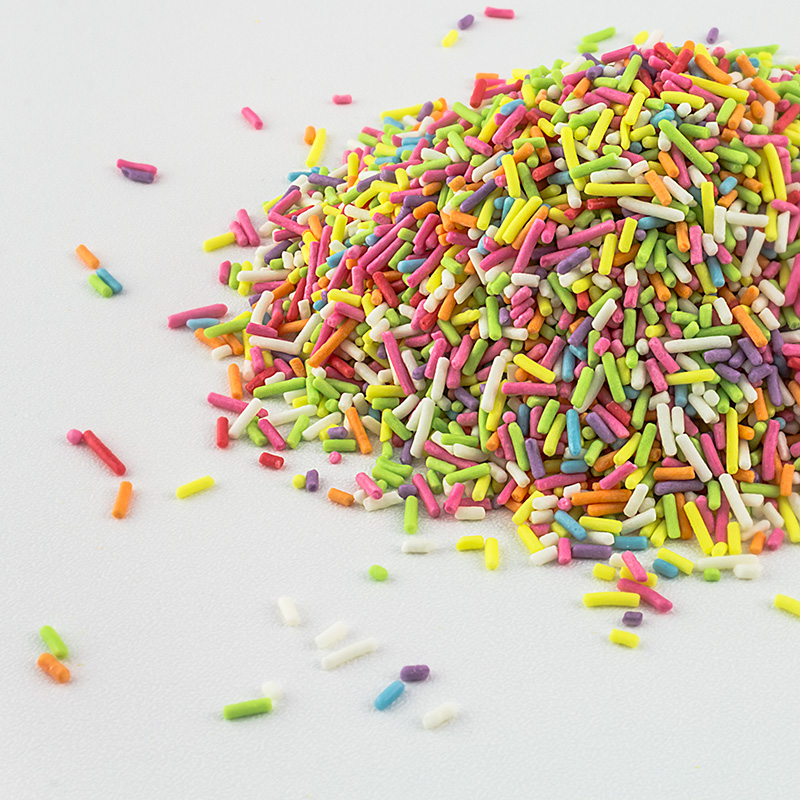 Don't forget, here at Yolli we have both colourful
sprinkles
available and chocolate vermicelli. So, you can get started on your funfetti baking straight away.