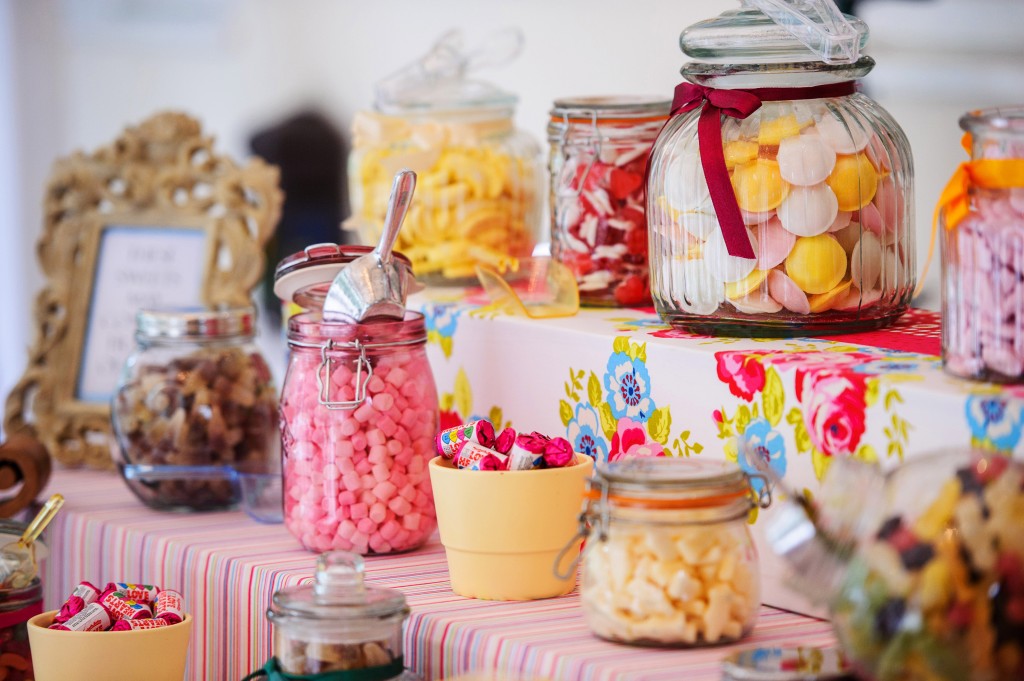 Glass jars seem to be the latest trend. Whether that be for storing your cotton pads & earbuds in the bathroom cabinet, or for pouring refreshing Strawberry Daquiri's into during a Saturday night barbecue. Whatever it is, everyone is loving them at the moment. So, we've taken it upon ourselves to provide you with 10 fun ways of using your glass jars.
Candle in a Glass Jar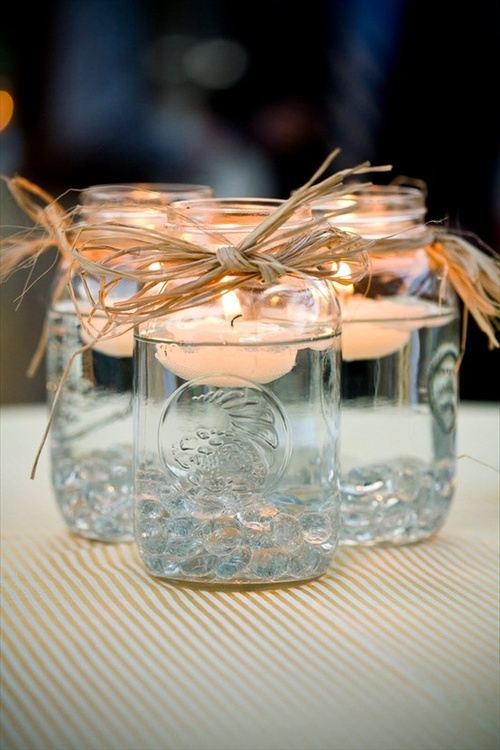 There's no denying that candles instantly make a setting far more cosy and relaxed. With a little decoration they make a beautiful centre-piece for a wedding, or even just a dinner party. We love this idea of allowing the tealight to float in water.
Dessert in a Glass Jar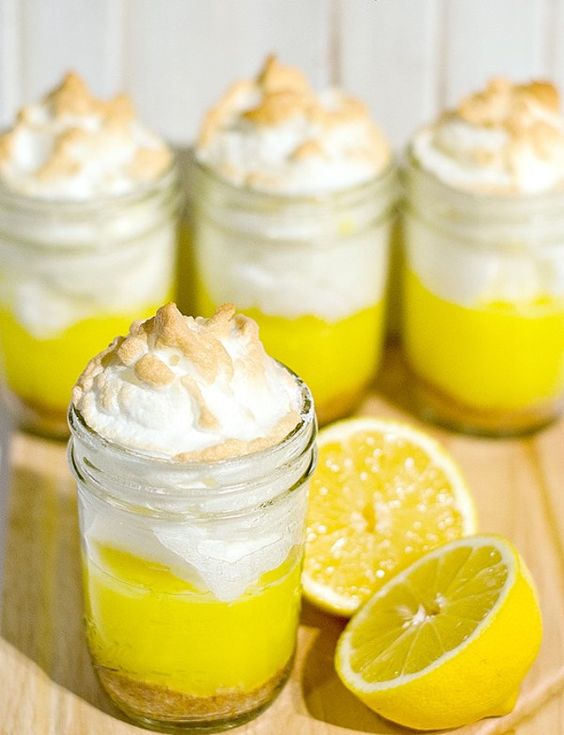 Your dessert could be the most delicious in the world, but it will instantly become more appealing & quirky in the eye of the beholder when popped into a quirky glass jar. Just like this lemon meringue pie!
Glass Jar Storage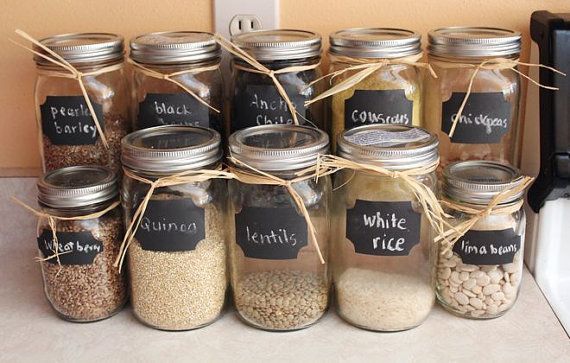 Another great way to make use of your glass jars is to store all of your herbs and spices in and display them on your kitchen counter. Decorate them how you wish. Maybe, take inspiration from this picture and use chalk and twine to add that rustic effect.
Glass Jar Vase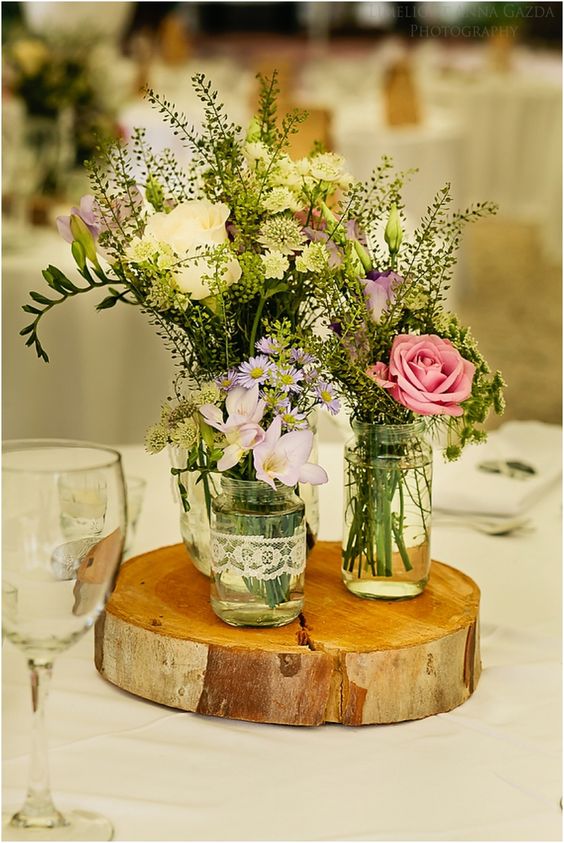 Not only do these flowers look beautiful in glass jars, but they're also practical. If you're someone who enjoys having lots of flowers scattered around the house, using glass jars is perfect as you can avoid having too many big, bulky vases in every room. Plus, the focus is purely on the flowers!
Fairy Lights in a Glass Jar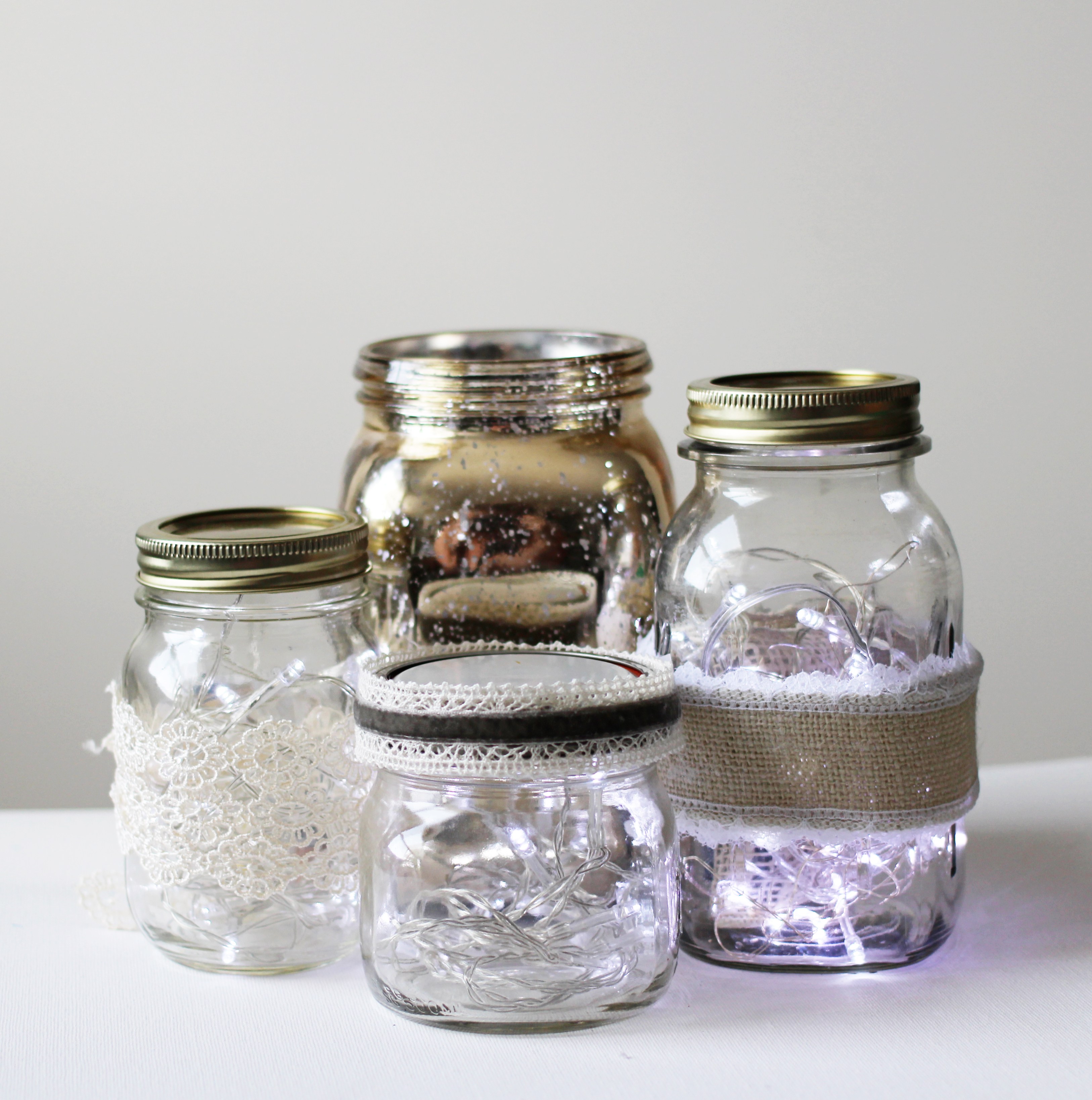 Fairy lights are so pretty and by popping them into glass jars, it's a really fun way to get creative. Keep it simple with some lace or hessian material, or you could completely jazz your jars up with some colourful glitter!
Plants in a Glass Jar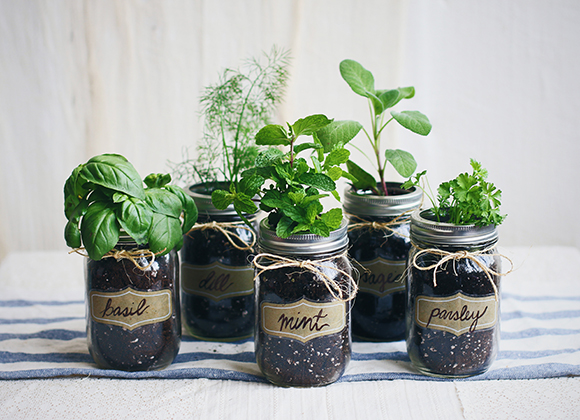 Whilst they could be displayed in your kitchen; the glass jars of mint, parsley & basil would make ideal gifts for those who are a fan of cooking or gardening!
Glass Jar Desk Tidy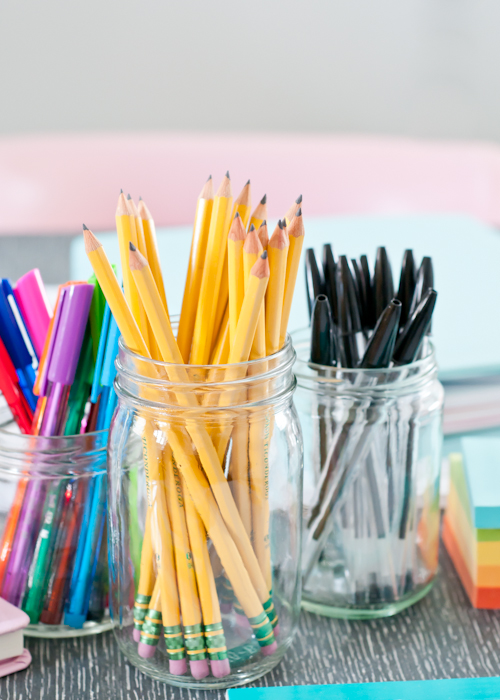 A great, and practical way of keeping your desk tidy. Just put all of your stationary into a glass jar and your desk is instantly neat & tidy. You could label these up or decorate them to become more personal to you, if you fancied.
Decorative Glass Jars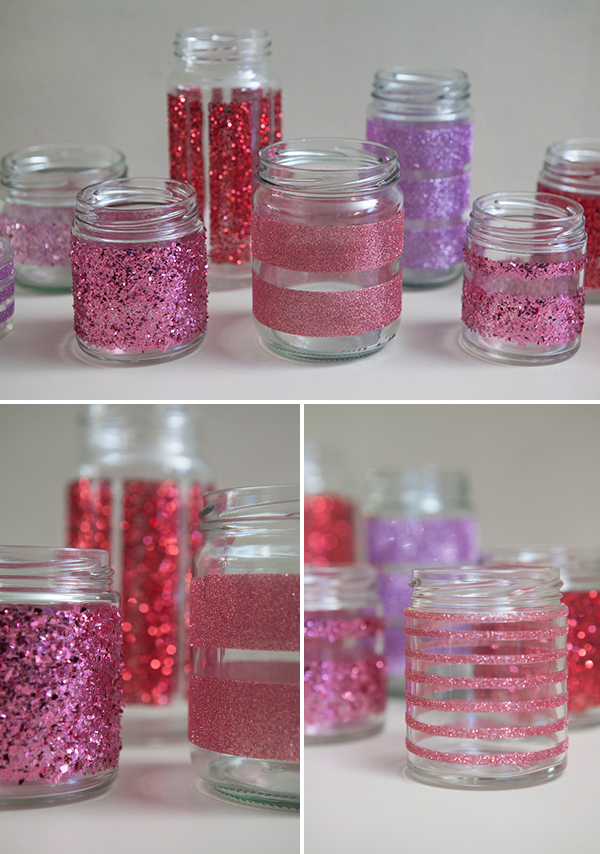 These glass jars are a great way to add a bit of sparkle to your bedroom. Decorating them would be really fun too - you could get the little ones involved! All it took to make these pink, glittery jars was some double-sided sticky tape, and a few pots of glitter.
Cocktail in a Glass Jar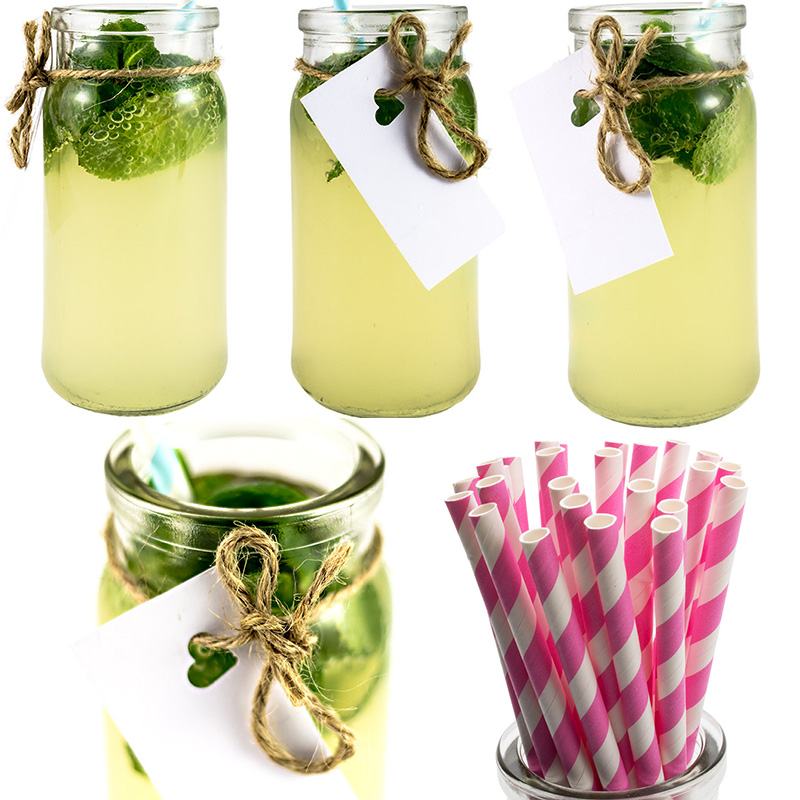 Everyone loves a cocktail, especially in the summer months. There is nothing more relaxing than laying in the sun with a refreshing drink. At Yolli, we have
glass jar cocktail kits
available and they are supplied with 3 different cocktail recipes.
Traditional Glass Sweet Jar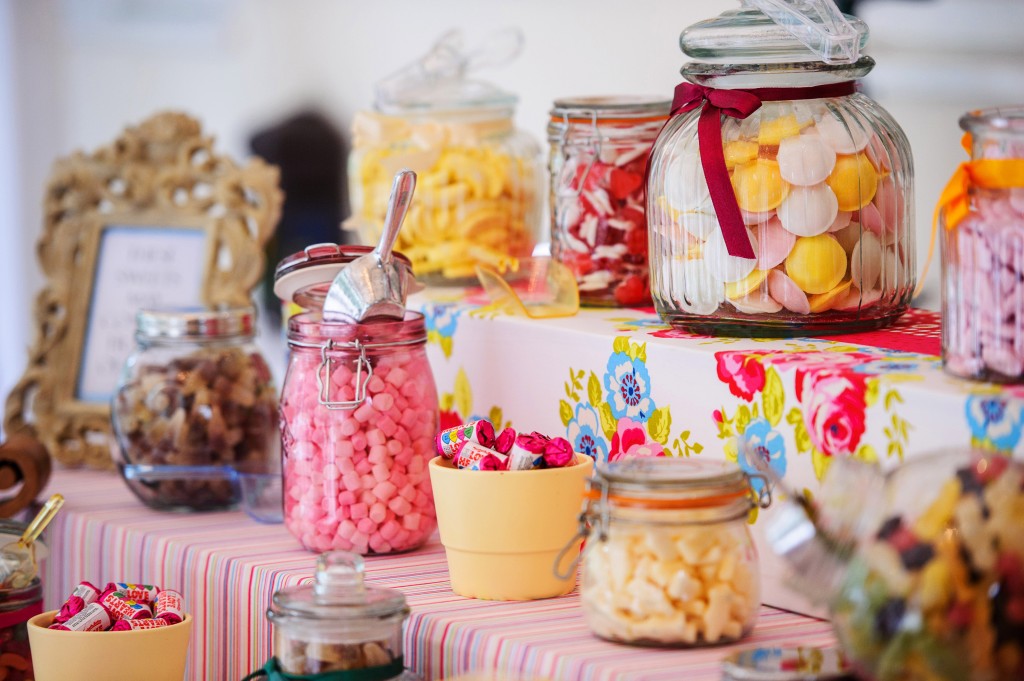 How could we forget the traditional sweet jar? Sweet buffet tables seem to be a big hit at weddings and birthday parties recently, so what better way to store your sweeties than in a traditional glass jar.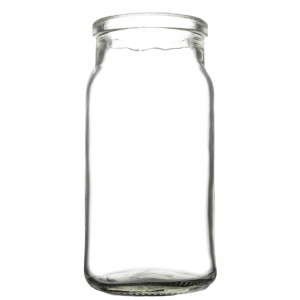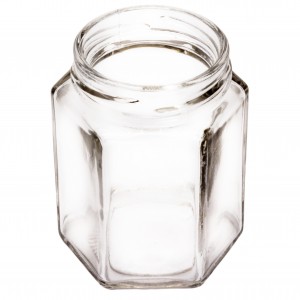 At Yolli we have two types of glass jars available that would be absolutely perfect for all 10 of the above ideas. Both
round
 and
hexagonal
jars are available, in various quantities. Just contact us if you need more information - enquiries@yolli.com