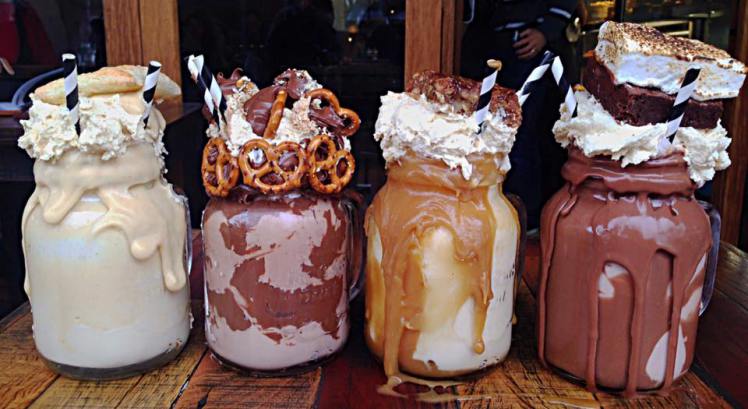 Freakshakes originated in Canberra, Australia however, lately, they seem to be creeping to other spots around the globe - and lucky for us, the UK is one of them. These 'milkshakes' don't just bring boys to the yard; with just one glance they increase your risk of a heart attack AND diabetes, yet, this doesn't seem to be scaring any of us off. There are tonnes of videos floating around social media showing us just how to make our very own Freakshakes, but, what exactly ARE they?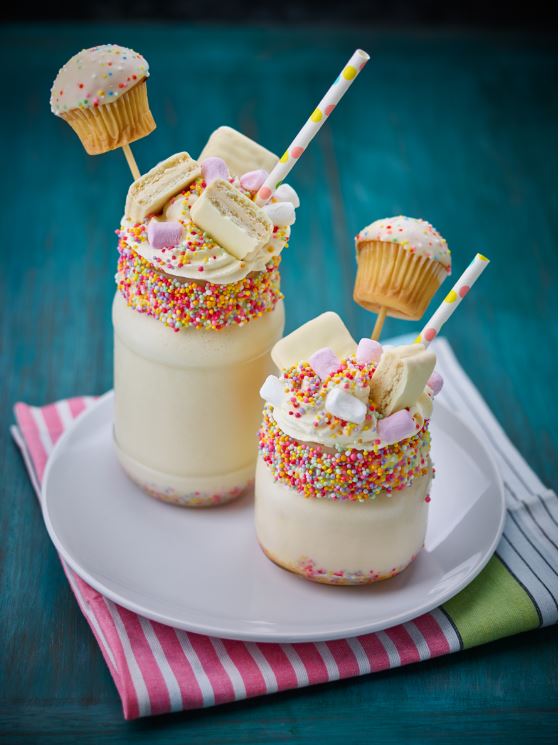 In a nutshell, the 'Freakshake' is a humongous milkshake that's topped with cream, cake and virtually every sugary, sweet treat you can possibly think of. Whatever flavour makes your tastebuds tingle, you can bet your bottom dollar that there's a Freakshake to satisfy them. Although they sound heavenly and utterly delicious, they're more than likely the equivalent of your calorie intake for the next week or two (OK, we're being
slightly
dramatic...) But, they look so amazing that we don't really care.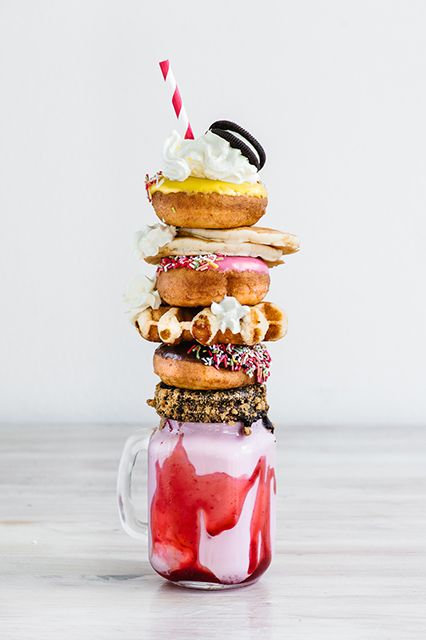 We can't see this craze stopping any time soon. In fact, we can only see Freakshakes getting even more extravagant. We're not too sure how you can possibly get more extravagant than a milkshake topped with 4 donuts, 2 pancakes, a waffle, whipped cream and an oreo...
There's a fair few places in the UK that you can get your paws on these bad boys.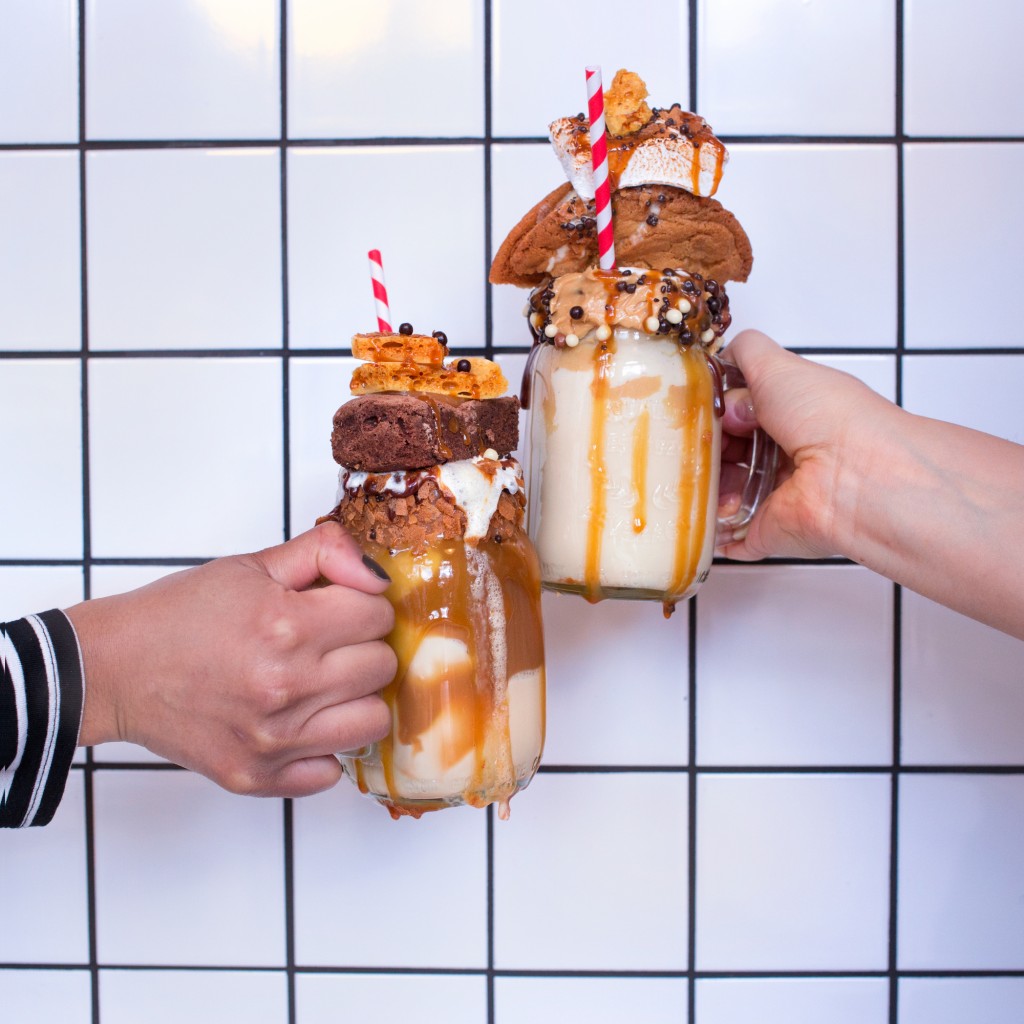 Not only do
Molly Bakes
serve Freakshakes in four different flavours: Chocolate, Peanut Butter, Raspberry and Caramel, but they also have a delicious range of cakes and bakes available for you to munch on during your visit. So, basically, you're leaving a damn site heavier than when you went in. But, who cares because - YUM! If you're passing, pay them a visit. 
450 Kingsland Road, E8 4AE.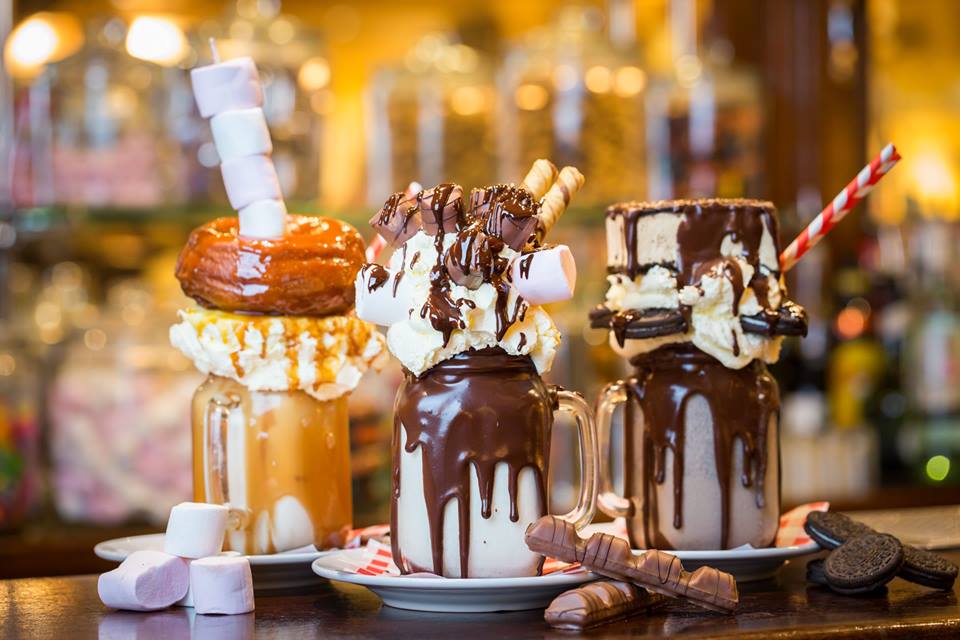 Maxwell's
call themselves the 'Home of the Freakshake' so what better place to try one than here? Their flavours include donuts & marshmallows, kinder bueno, oreo and they even do a fruit covered Freakshake (but, come on. If you're gonna try one, you may as well go all out.) You'll find them at 
8 James St, WC2E 8BH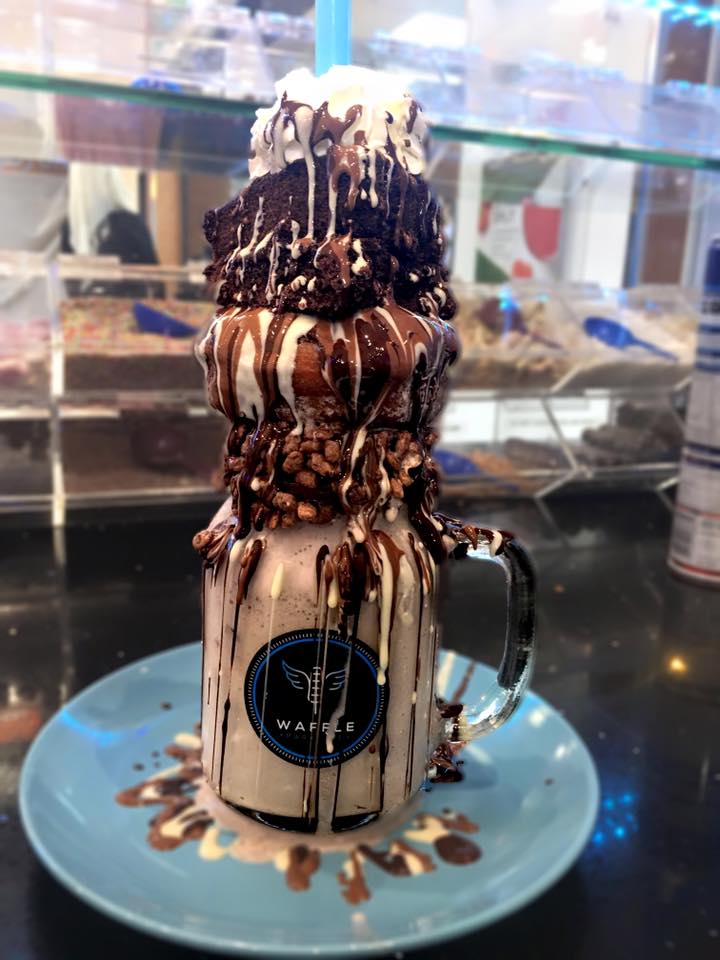 Waffle Paradise
haven't been open all that long, but their Freakshakes have gained them quite the following. They have a massive variety of toppings from mini-eggs to Lucky Charms and their list of flavours is deliciously endless. 
East Shopping Centre 232, Green St, E7 8LE.
Of course, you could make your own version of a Freakshakes at home. Using Yolli's
drinking jar kit
, you've got the perfect excuse to create a unique Freakshake concoction - there really are no limits.