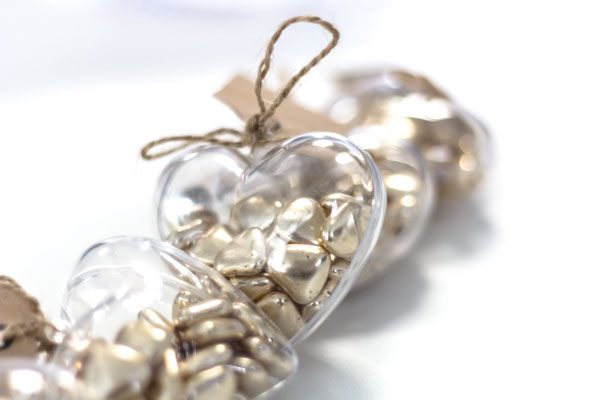 Valentines Day
It's almost that time of the year when we exchange cards, gifts, flowers, chocolates etc with our special "valentine." Valentines Day is the perfect occasion to show your partner just how much they mean to you; whether that be with a traditional bouquet of flowers or a box of yummy chocolates!
But, if you feel like adding a more personal, individual touch to your Valentine's gift this year, Yolli are here to help.
Our plastic heart decorations pretty much scream "Valentines Day!" (Not literally, but you get the idea...) There's so many ways in which this cute little heart can be used to show your loved one just how special they are to you, especially if they're are filled with a bunch of his or her favourite sweets.
They're available in three different sizes; 60mm, 80mm and 100mm - Yolli's Heart Decorations. In the pictures, we used a 60mm heart decoration and hopefully this can give you an idea of which size you would need.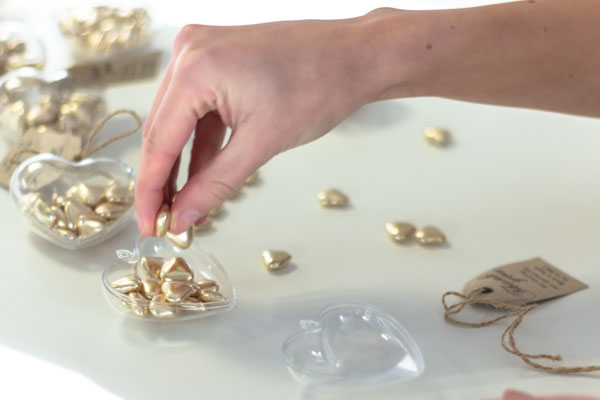 To fill the decorations, we used gold milk chocolate hearts - you can purchase them in a variety of colours on places like eBay - Chocolate Hearts. The decorations are in two halves, and once filled, you simply press the sides together to ensure that the contents are secure. Of course, you don't have to use sweets for your gift. You could maybe fill with flower petals or use it as a picture frame!
We even had one lovely gentleman who was planning to propose to his girlfriend, he wanted to use the heart decoration as a way to present the ring to her.
We're sure you have your own unique idea brewing of how you could add a personal touch to these hearts this Valentines Day! If you feel like getting extra creative, why not take a look at our plastic heart chocolate mould? It'd be perfect for this Valentines gift - Valentines Chocolate Mould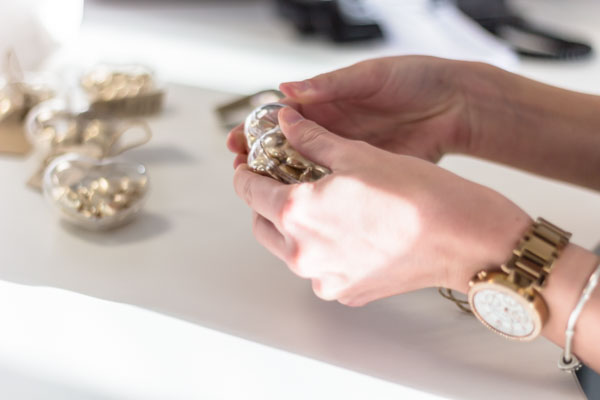 Next, is the personal touch. We used twine to tie a little valentines message onto the heart, there's a hole at the top to tie your twine to. Although, you could use ribbon, string, or whatever you want! Your message can be as simple as "I Love You," but maybe you and your valentine have an inside joke that you'd like to put onto your message. It's entirely up to you, that's what makes this gift so personal.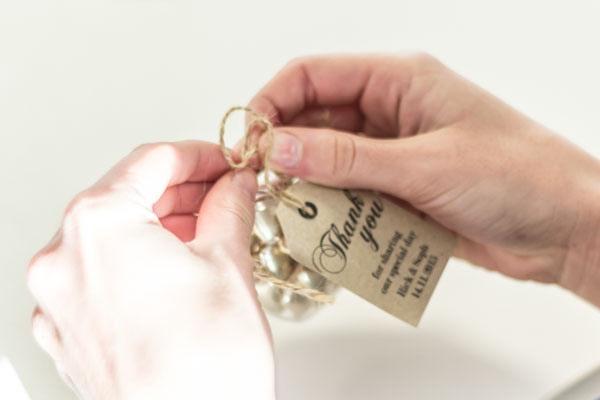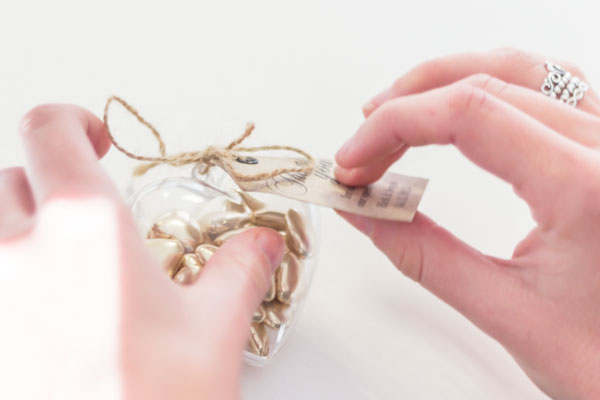 This is the perfect Valentines gift and your loved one can keep hold of it forever (not the chocolate, of course!) There's something extra special and sentimental about a home made gift, so why not give your partner that this Valentines Day!?
We also have a heart container available, perfect for storing trinkets and jewellery - Yolli's Heart Container
Here's our finished DIY gift and the best part is that isn't time consuming, so if you've left "gift getting" to the very last second, you can have this cute little keepsake ready in minutes and no-one would know! Except us of course, but we won't tell anyone, we promise!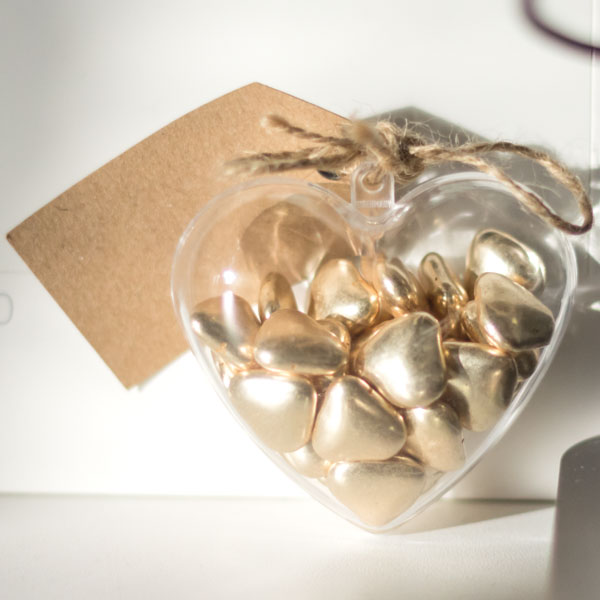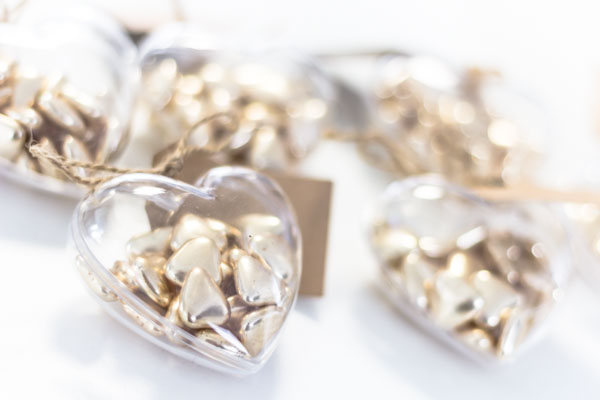 If you're interested in purchasing these decorations in bulk, please contact abbie@yolli.com.