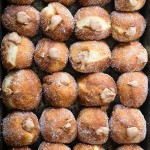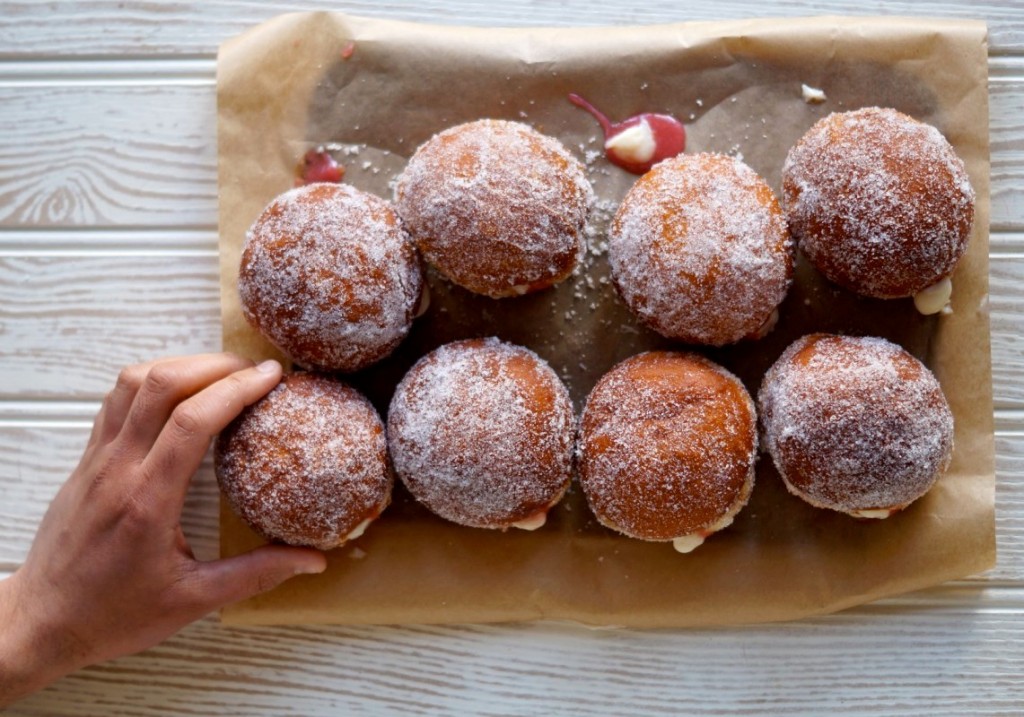 Doughnuts are the perfect snack for any time of day; and if you're as much of a fan of them as we are, today is your lucky day. If you weren't already aware, today is National Cream Filled Doughnut Day. So, while there is never really a bad time to celebrate doughnuts; you can really go to town with them today, without feeling guilty. The greatest thing about them is their versatility - you can stuff them with whatever flavoured cream you feel like and you can bet your bottom dollar that they'll taste insane! In order to really make the most of this doughnut celebratory day, we have put together a list of 12 Delectable Donut Delights. Hopefully they'll inspire you to make your own batch at home, or maybe they'll just make you want to run to your nearest
Krispy Kreme
! Whatever happens, we hope you enjoy!
Lemon Cream Doughnuts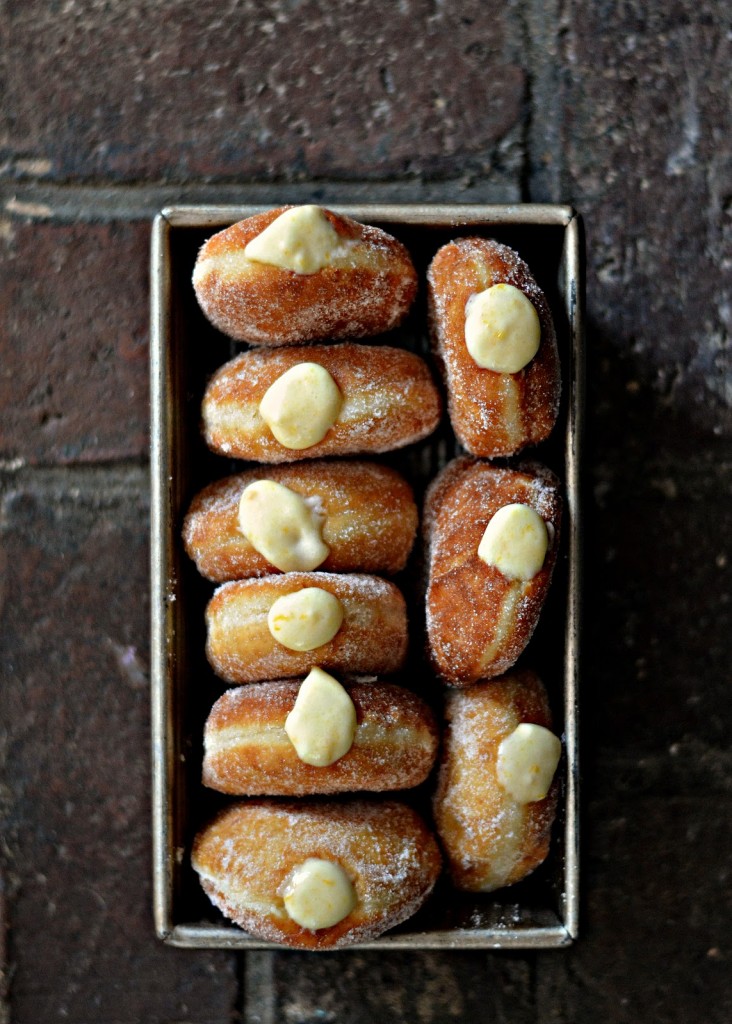 First up in our delectable list is these incredible lemon cream doughnuts. Summer may have come to an end but it doesn't mean we can't kid ourselves, or live in denial. The creamy, zesty lemon filling will make you forget all about the cold weather that's about to arrive. 
Source:
Bakeaholic Mama
Tiramasu Donuts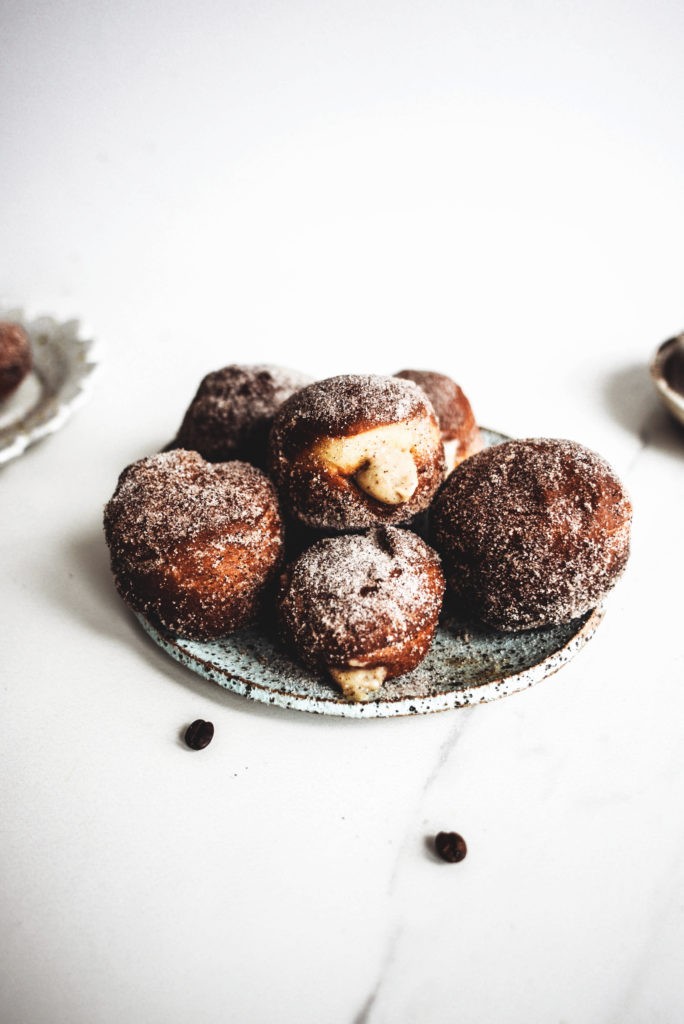 These Tiramasu Doughnuts are brioche based and filled with a rich white chocolate mascarpone and coffee liqueur créme patisserie - with a slight hint of espresso. They're is also a few chunks of dark chocolate to really add to the intense, sugar-y sweet flavour. 
Source: Honest Cooking
Nutella Filled Mini Doughnuts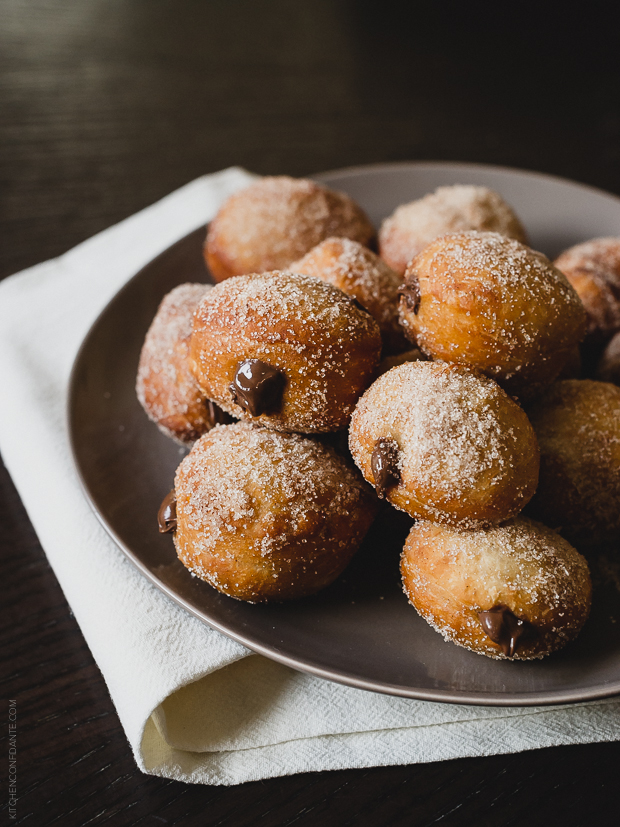 We wouldn't feel like ourselves if we didn't include at least
one
Nutella recipe in our blog post, so here is this weeks. These mini bites of doughnut delicious-ness are made with a cinnamon and orange scented dough, and are pumped full of the good stuff - Nutella. 
Source: Kitchen Confidante
Peanut Butter Cream Filled Doughnuts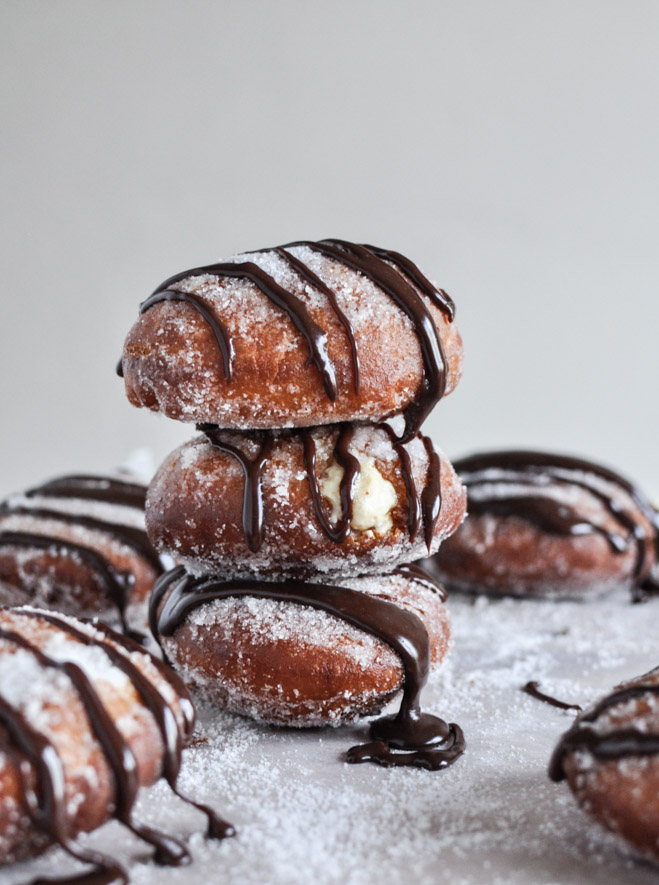 The world seems to be going crazy for peanut butter at the moment - it's absolutely everywhere. So, naturally, we had to include a doughnut recipe that included peanut butter cream. If you haven't tried a doughnut filled with peanut butter cream yet, A) what have you been doing? and B) you're missing out. 
Source: How Sweet It Is
Chocolate Oreo Doughnuts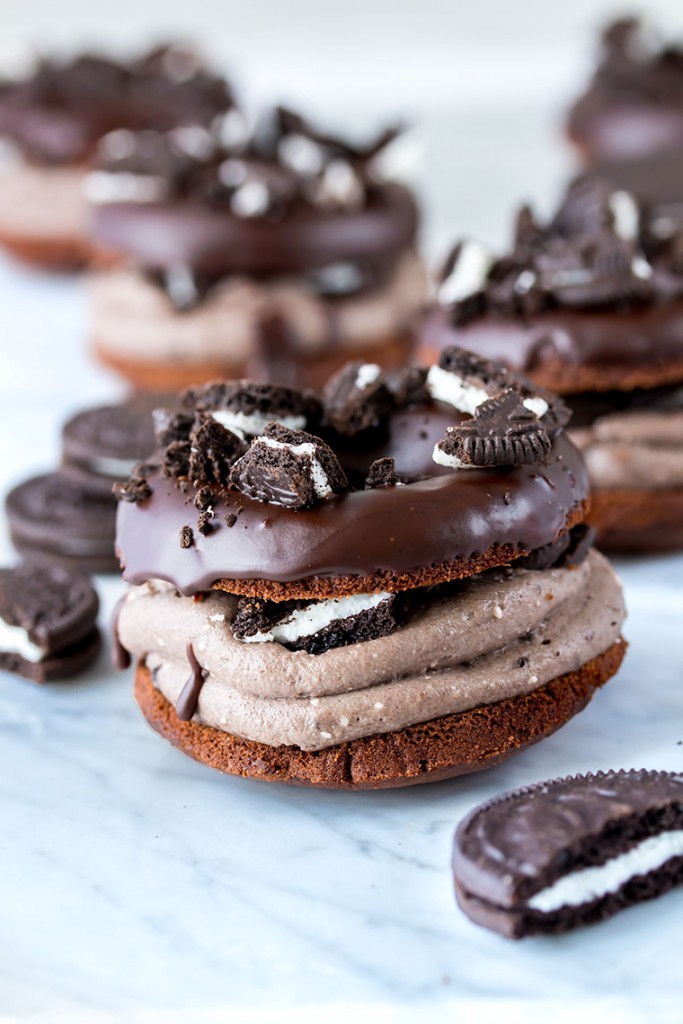 Oreo addicts and chocoholic's - REJOICE! These baked doughnuts will be right up your street. This recipe uses full fat
everything
so I'm afraid that your diet will have to wait for another day. But, hey, it's National Cream Filled Doughnut day so we'll let you off. 
Source: Oh, Sprinkles
Blueberry Cream Cheese Doughnuts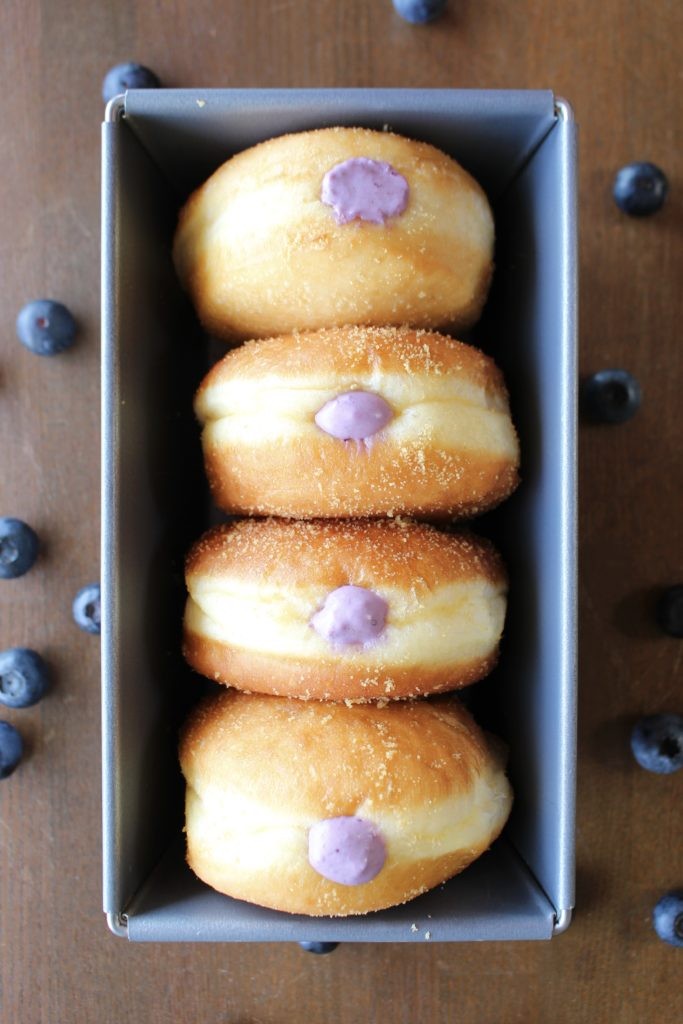 This is a doughnut flavour we haven't come across before. Blueberry cream cheese inside a super fluffy doughnut. This is the perfect recipe to really satisfy your doughnut cravings. 
Source: Ai Made It For You
Raspberry Ripple Doughnuts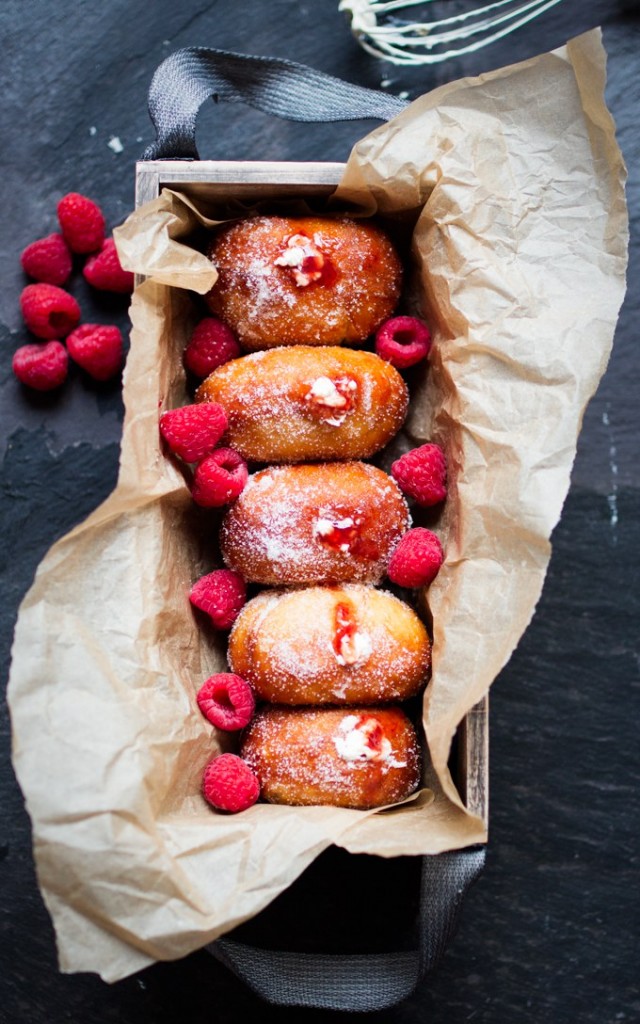 These doughnuts are best served slightly warm. They're filled with a delicious raspberry jam & sweetened cream, and they're dusted with golden brown sugar. If you're mouth isn't watering, you should probably get your taste buds checked. 
Source: Kitchen Sanctuary
Dulce de Leche Doughnuts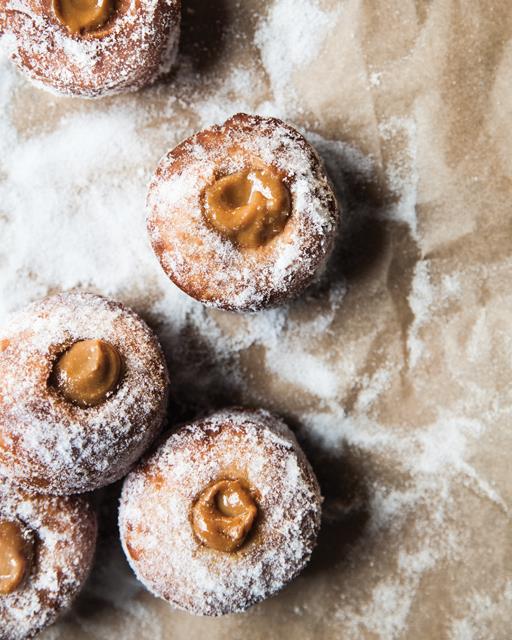 Dulce de leche is made slowly by heating sweetened milk until the mixture thickens and changes colour to a light brown. It is relatively similar to caramel. It is the perfect smooth and creamy filling for an oozy doughnut filling!
Jamie Oliver
has an amazing recipe for delicious dulce de leche. 
Source: Sweet Paul Mag
Blackberry Custard Doughnuts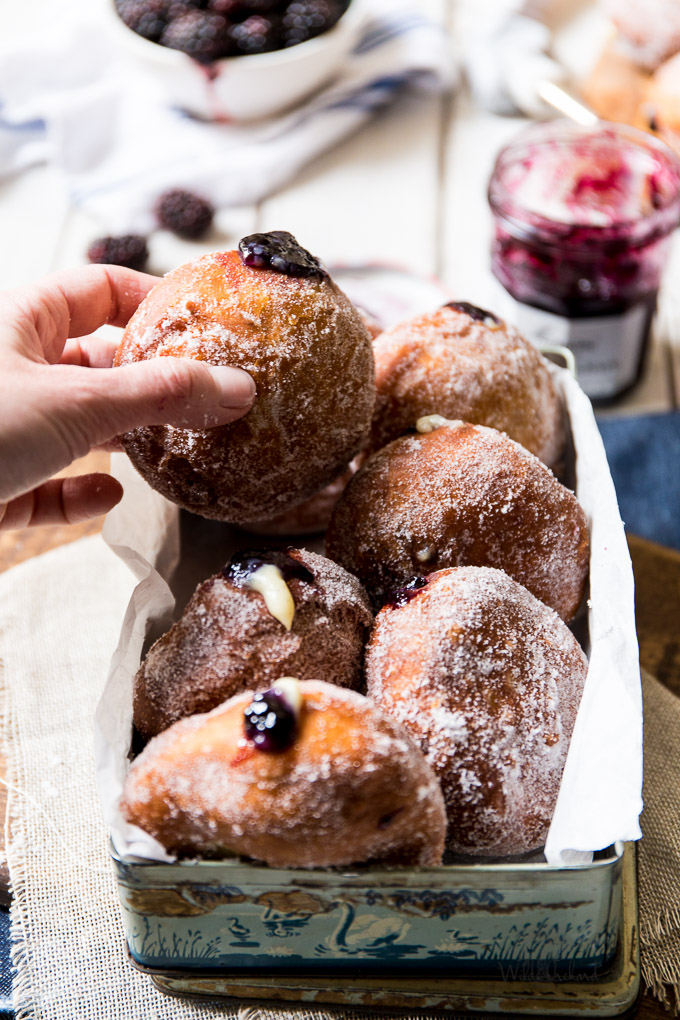 If you haven't tried making doughnuts at home before and are sat thinking "I don't fancy the long doughnut making process... I'll just nip to the shop!" Trust us, these blackberry jam and custard doughnuts are super easy to make. The only down side is that they seem to make every pair of jeans we own a size too small! 
Source: Wilde Orchard
Strawberry and Rhubarb Doughnuts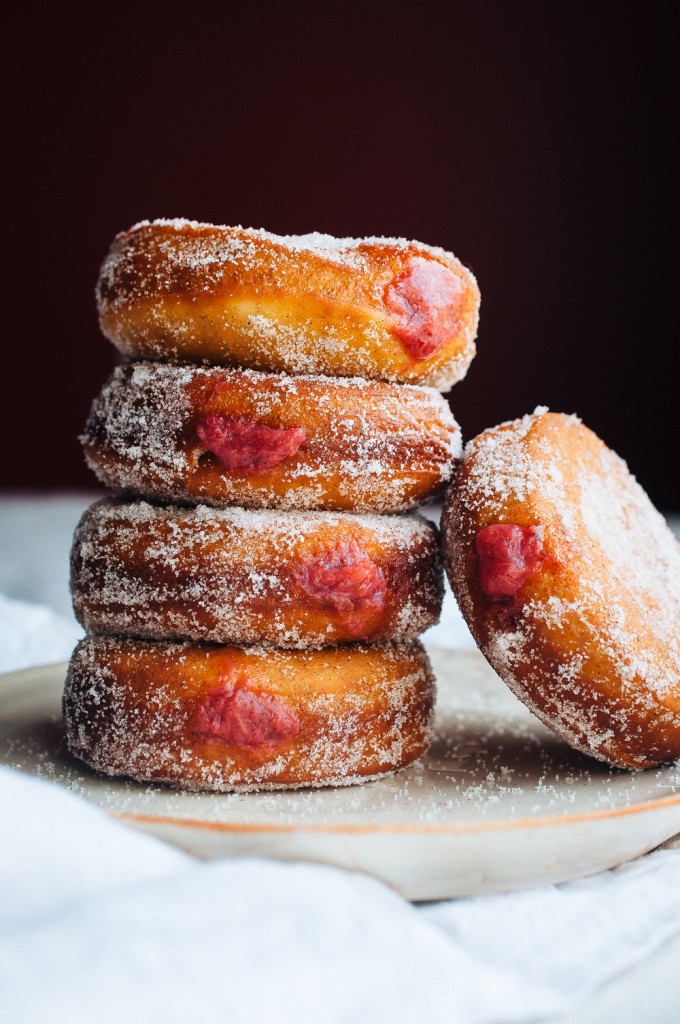 This recipe combines two classic flavours - strawberry and rhubarb - with a buttery brioche dough, vanilla beans and vanilla sugar. So, you're guaranteed to have a batch of flavoursome doughnuts once finished.
Source - Hint of Vanilla
Pumpkin and Chocolate Stuffed Mini Doughnuts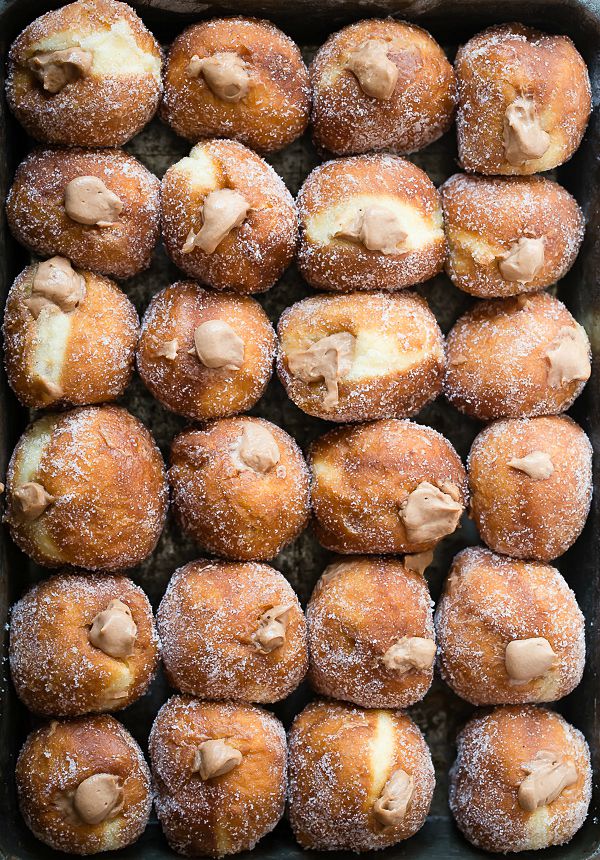 Pumpkin is probably not a flavour that most of you usually reach for, but combined with Nutella flavoured cream and stuffed into a mini doughnut, it probably becomes surprisingly more appetising. If this isn't an autumnal recipe then we don't know what is! 
Source: Foodness Gracious
Ginger Bread Spiced Apple Doughnuts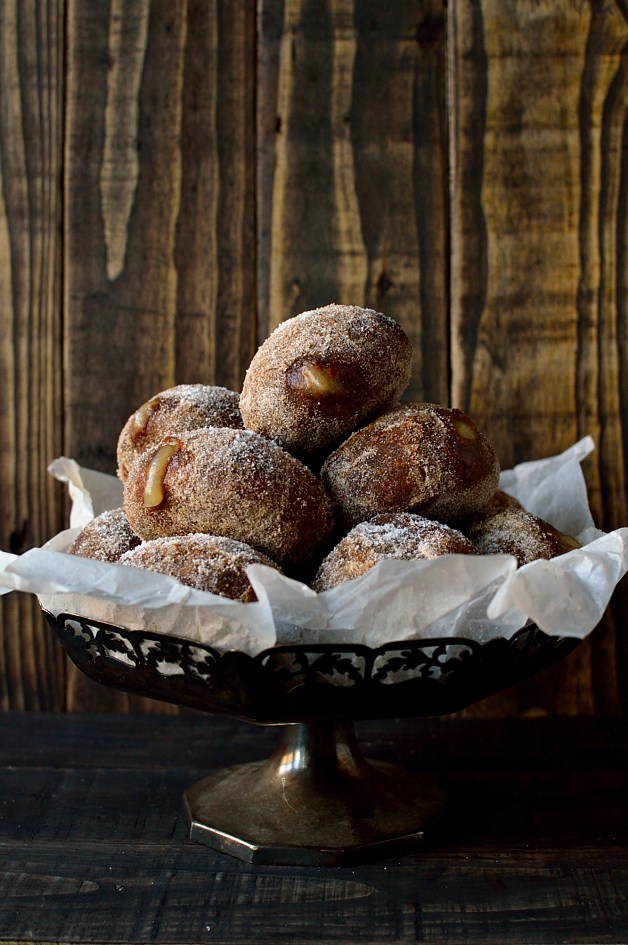 This is a fantastic recipe to revert back to throughout Autumn and Winter. The spiced flavours bring a real festive feel to the doughnut - making them even more delicious! They make a take a little while to get just right, but once you've made them we don't think you'll ever go back to shop bought doughnuts. 
Source: Domestic Gothess