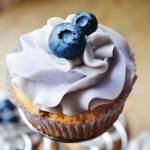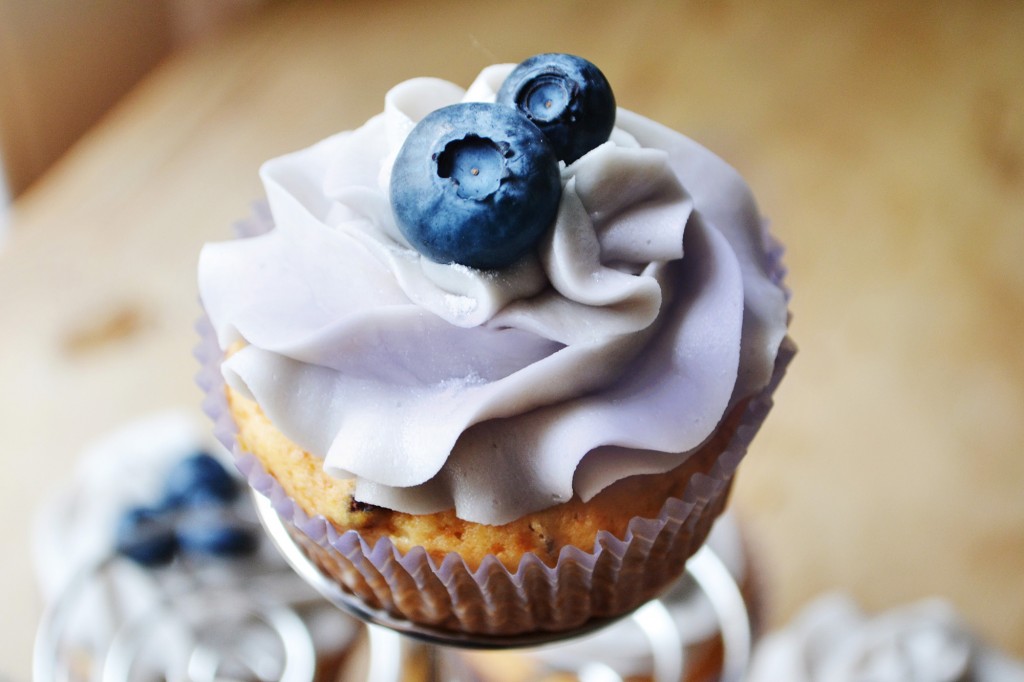 You're walking around the supermarket, looking for a nice cake, when you spot them: cupcakes! Small, pretty, multi-coloured: cupcakes are more than a simple trend: it's about a life style that never goes out of fashion. Whether you already love their unique taste, or have never even tried them, you won't be able to resist their stylish colours and winding shapes.
If you are still working but are now looking forward to the summer holidays, don't miss out on this lovely recipe! Fresh and fruity, as well as quick and easy to bake, our homemade Blueberry Yogurt Cupcakes are the perfect occasion to welcome your sweetheart, family or friends.
By lowering the amount of sugar and adding blueberry jam, you can also make a lighter summer-time treat that would be loved by everyone.
Pick up the following ingredients and a stunning Yolli Vintage Style Cupcake Stand. Make sure you step by your local fruit store to get your lovely sweets, ready in just 30 minutes.
Ingredients:
75 butter, softened
140g granulated sugar
1 egg
300g plain yogurt
200 flour
1tsp baking powder
1tbs baking soda
Salt
150 dried blueberries
Plus:
12 cupcakes paper cases
1 cupcake baking tray
1 Yolli Paper Piping Bag
3 Tier vintage style cupcake stand
To decorate:
100g blueberries
200g butter
400g icing sugar
1 vanilla pod
Violet food colouring
Method for Cupcakes:
Preheat the oven to 190° / Gas Mark 4 and line a cupcake tin with 12 cupcakes paper cases.
Put the butter and sugar in a large bowl and cream together until the dough has a frothy and smooth texture. Add the egg, then pour in the plain yogurt and the dried blueberries. Blend well with a whisk.
Sift the flour, baking powder, baking powder and salt into the bowl. Mix for 2 minutes at a low speed using an electric mixer. Once the mixture appears light and fluffy, spoon it into liners until they are 2/3 full.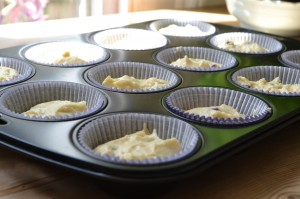 Place into the oven and bake for 20 to 25 minutes until risen. They should be golden in colour and firm to the touch.
Remove the cupcakes from the oven and chill, leaving them in the tin for 10 minutes, then transfer to a wire rack to cool completely.
In a large mixing bowl, combine the butter with the icing sugar. Split open the vanilla pod and sift in the vanilla seeds. Alternatively, pour in a few drops of vanilla extract. Add milk to soften, if necessary. Add in a few drop of violet food colouring. Continue to mix until well combined, then pour the mixture into a piping bag with a star nozzle.
Once the cupcakes are completely cool, frost them using the piping bag. Top with one or two blueberries. Arrange on 3 Tier vintage style cupcake stand.
Serve the cupcakes immediately or seal them in an airtight container and put them in the refrigerator for a maximum of two days.