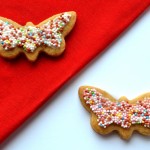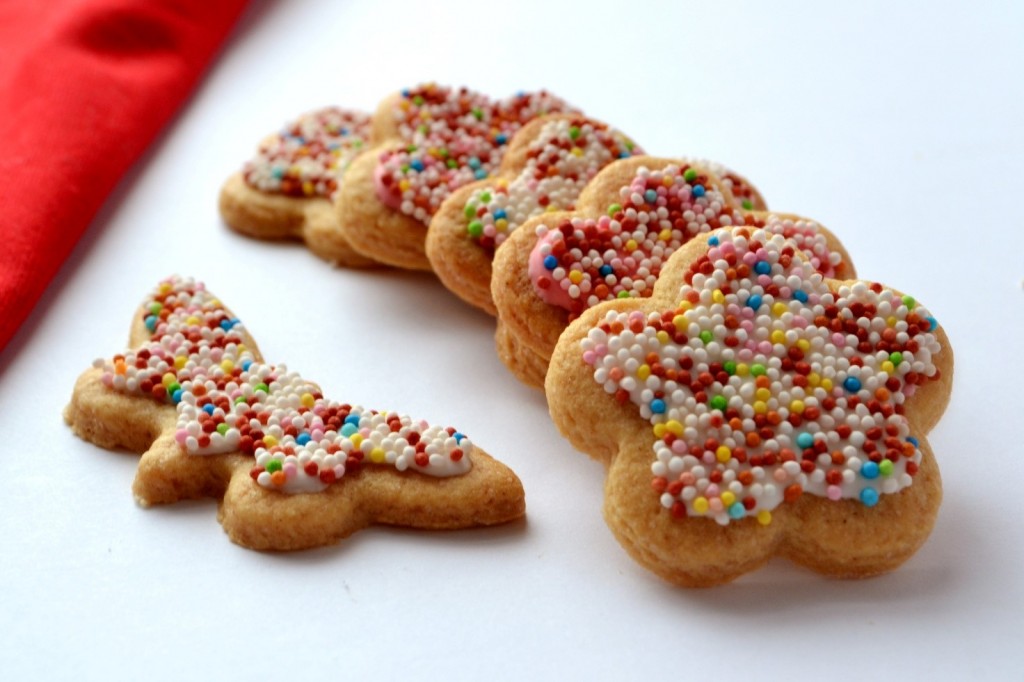 Give yourself a spring clean. Turn things around. Stop eating cheap packaged biscuits. Be gorgeous: make your show stopping teatime treat on your own!  Here you can find a simple recipe to make about 40 crunchy coloured cookies. Something light, quick and easy to get you started in the morning, to crunch over your couch or even to show off at the next baby shower. All you need are the following ingredients, but make sure you have a piping bag and a bunch of coloured sprinkles of your choice. It's spring time, so..do not forget our
flower
and
butterfly
 cookies cutters!
Ingredients for Cinnamon Cookies:
100g unsalted butter, softened 120g cane sugar 250g plain flour 1 medium egg 1/3 tsp bicarbonate of soda 10g cinnamon powder
To decorate:
1 egg white 200g icing sugar Lemon juice Milk, as necessary Food colouring Coloured sprinkles
Method:
Preheat the oven to 180° C / gas mark 4. Line two baking trays with baking parchment. Using an electric mixer with paddle attachment, cream together the butter and sugar in a large bowl, until pale and fluffy. Beat in the egg until well combined. Sift in the flour, bicarbonate of soda and cinnamon powder and mix on a low speed until a dough forms. Take the dough out of the bowl and roll in your hands to make a smooth and elastic ball. On a lightly floured surface, roll out the dough to 0.5 cm thick. Using Yolli's cookie cutters, stamp out biscuits from the dough and arrange on baking trays. Repeat with the remaining dough.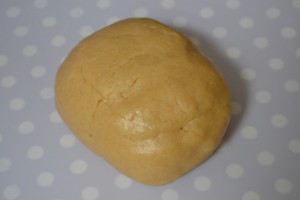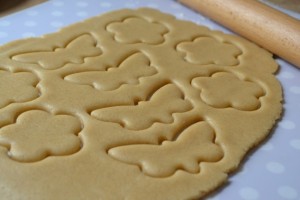 Bake for 15 minutes until the edges are about to turn golden. Once cooked, cool for 10 minutes in the baking trays, then transfer the biscuits to a wire rack to cool completely.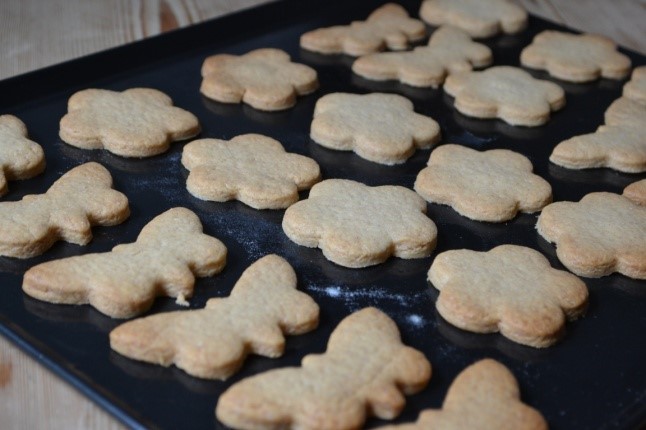 For the icing, in a large bowl, slowly beat the egg white, icing sugar and a drop of lemon juice with electric beaters, until it starts to come together. Add the sugar a little at a time. Increase the speed and mix for 3-4 minutes until shiny and firm. If the icing is too firm, adjust as necessary, adding a few drops of milk at a time. If the icing is too runny, add more icing sugar. Spoon the mixture into the
piping bag
and make a thin icing border all around the cookie. Then fill the area in the middle of the cookie. Drop colourful sprinkles onto each cookie before the frosting has set. Here is my tip: drizzle the coloured sprinkles directly from the box and then flip over the cookie to remove the excess. Be creative! Personalise your cookies using different colours or frosting combinations.