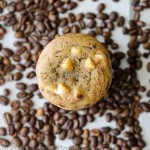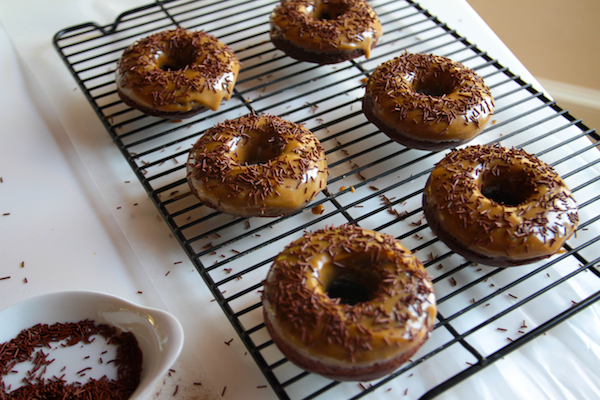 Food comas: we've all been there. There's nothing worse than polishing off a delicious dessert and then feeling like you immediately need to curl up in bed and sleep for a week because you feel so full up. It's even worse when that happens mid-afternoon. With this list of desserts, there is no danger of you being sent to sleep considering the key ingredient is coffee - the bean that laughs in the face of sleep. Some of these puds are simply smothered in a coffee flavoured glaze; others are so rich with a coffee flavour, if you ate them, it's likely that you would never sleep again.
Cappucino Cookie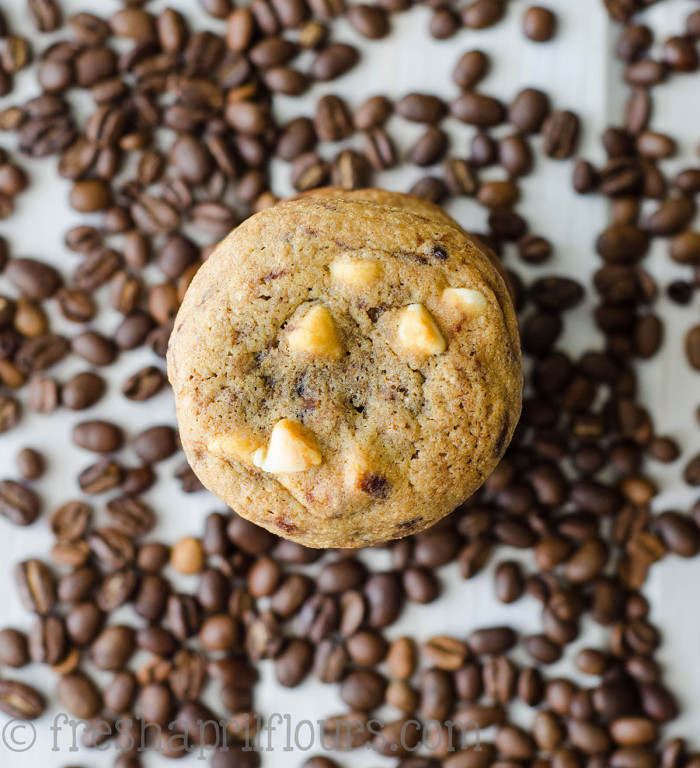 What better to munch on whilst sipping on your morning coffee, than a coffee flavoured cookie? They aren't overly sweet. In fact, the white chocolate chunks takes the edge off of the intense coffee flavour.
Source: Fresh April Flours
Irish Cream Coffee Truffles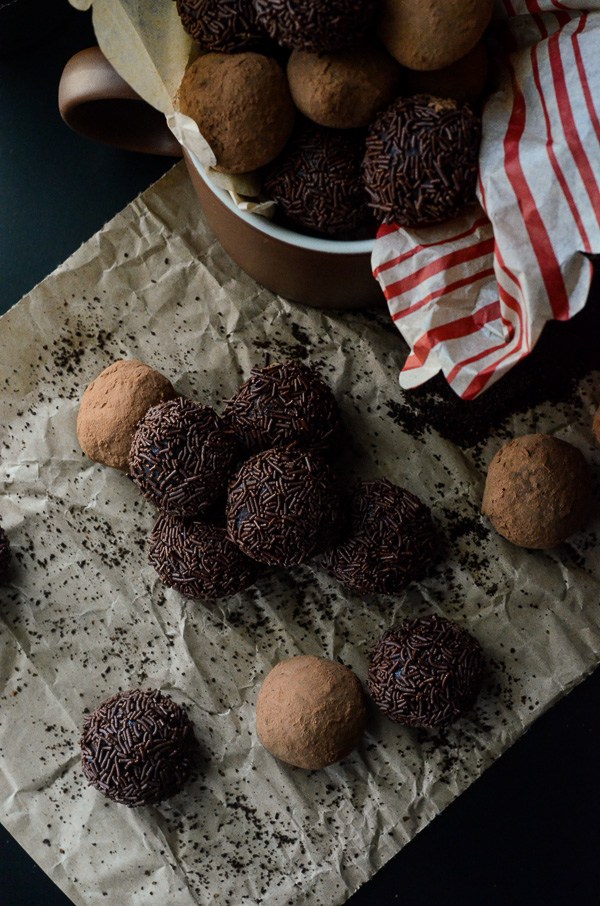 Believe it or not these truffles are made with only 5 ingredients. Yepp, FIVE! You could be popping these little balls of coffee goodness in no time at all. They'd make a fabulous gift for a loved one, too! Source:
The Crumby Cupcake
Cinnamon Crumb Coffee Cake
We can't think of a better way to start your day than with a slice of this delicious, moist Cinnamon Crumb Coffee Cake. With a layer of melted Cinnamon running through the centre, you'll be reaching for this sweet treat from the minute you wake up!
Source:

Bak

ed By An Introvert
Espresso Fudge Brownie with Mocha Swirl Cookie Dough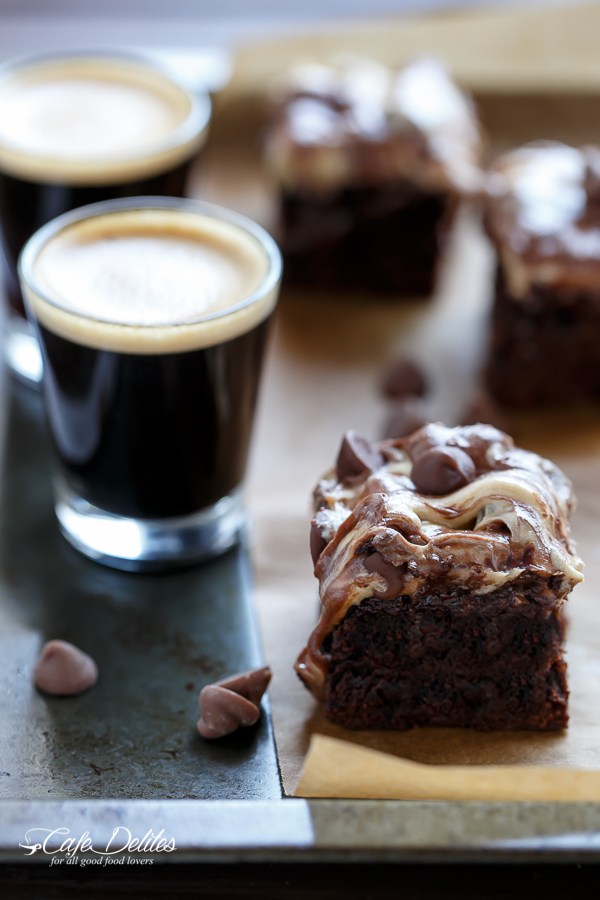 Kill three cravings with one treat. Chocolate, coffee and cookie dough. These brownies are super fudgy and gooey, like a brownie should be. And, there's a little cookie dough shaped twist. 
Source: Cafe Delites
Coffee Cheesecake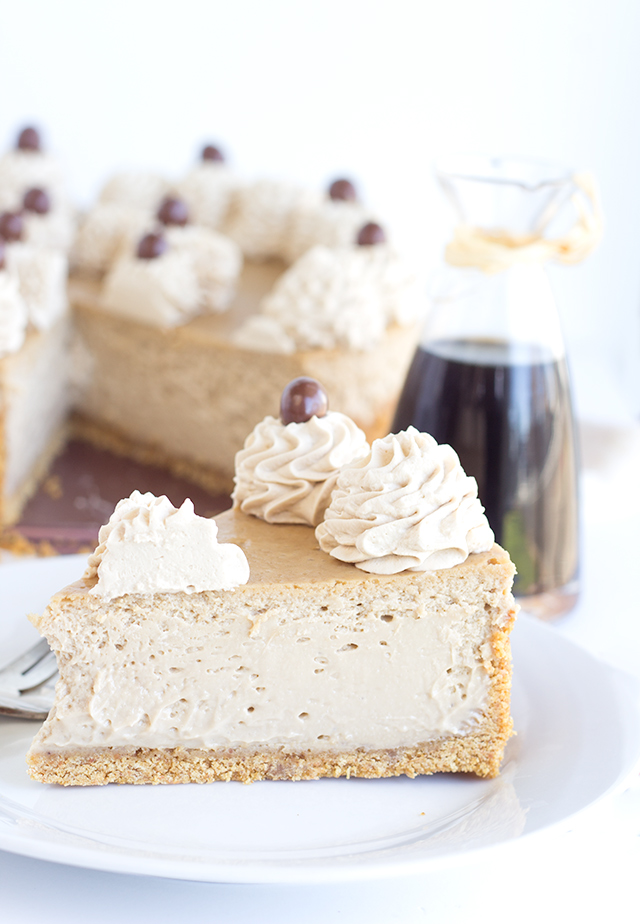 This cheesecake is a serious coffee overload. Obviously, the cheesecake is coffee flavoured, but squirt on some coffee flavoured whipped cream and a few dozen chocolate coloured espresso beans and you have yourself a serious buzzworthy pud!
Source: Cookie Dough and Oven Mitt
Cupcakes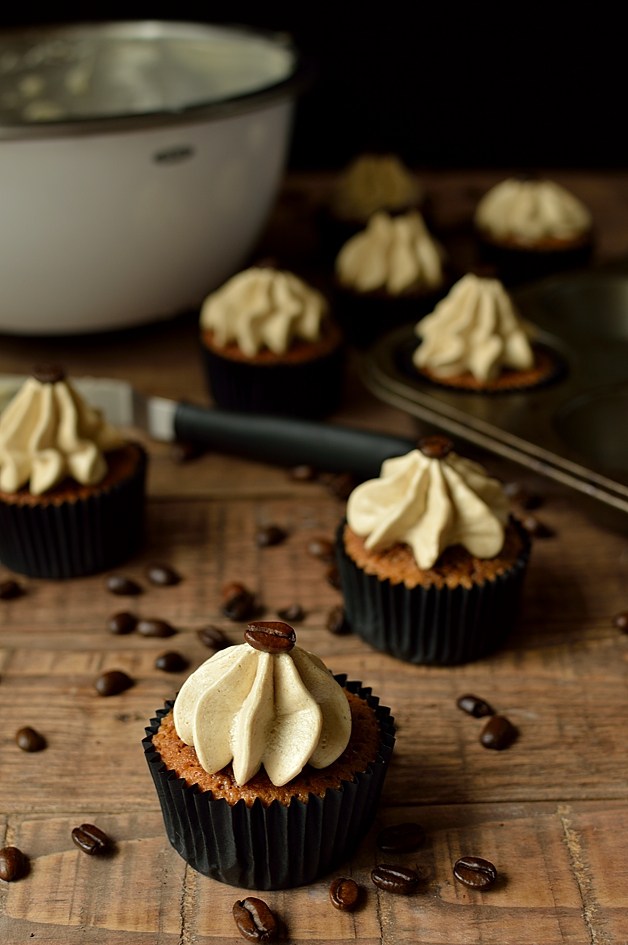 More often than not, cupcakes are seen as a fun little treat to bake with little ones. They're cute, easy to prepare and fun sized! But, this recipe is a lot more grown up. You can guarantee if you handed your little one this cupcake, they'd be put off for life. They have a strong espresso flavour and are doused with alcohol.
Source: Domestic Gothess
Coffee Cream Donuts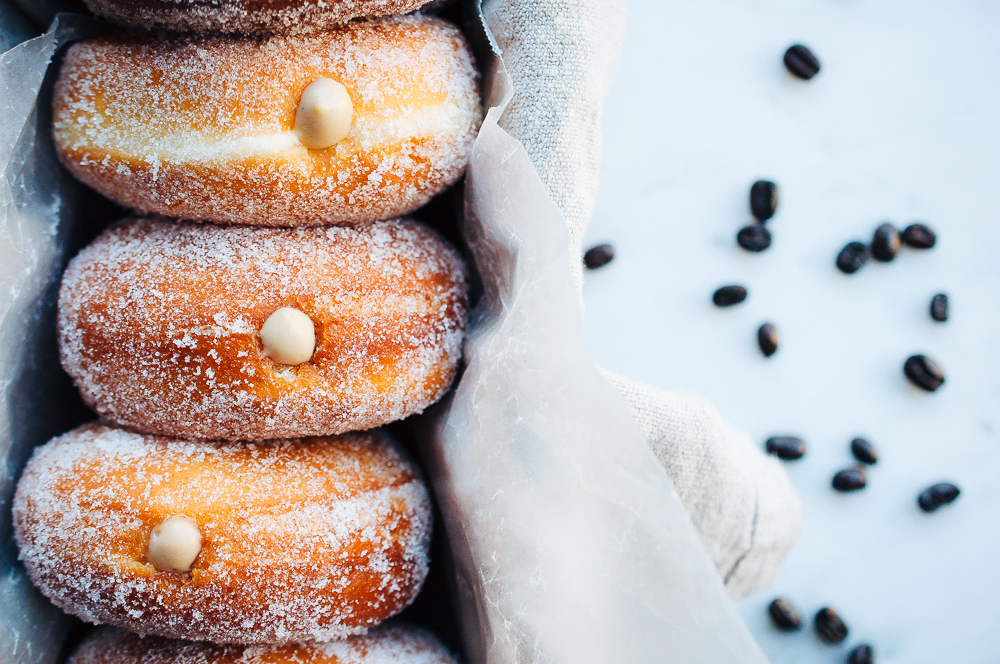 There's something about homemade donuts, we're not sure what is, but there is something! Who needs an actual cup of coffee when you've got a donut that is literally bursting with coffee flavoured cream?
Source: Hint of Vanilla
Churros with Chocolate & Espresso Sauce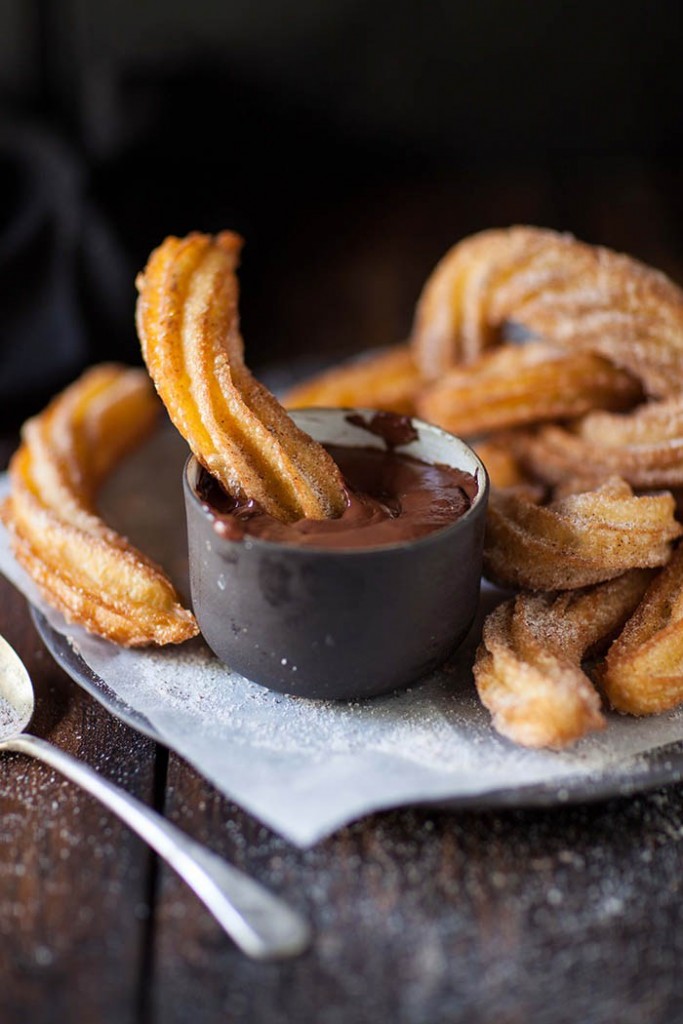 A simple yet delicious recipe for everyone to enjoy. These Churros with Espresso Sauce are perfect if you're having a large gathering. Just fry your churros and make your sauce and you've got yourself a sweet treat that your guests can enjoy all night long.
Source: Drizzle and Dip
Sugar Free Low Carb Coffee Ricotta Mousse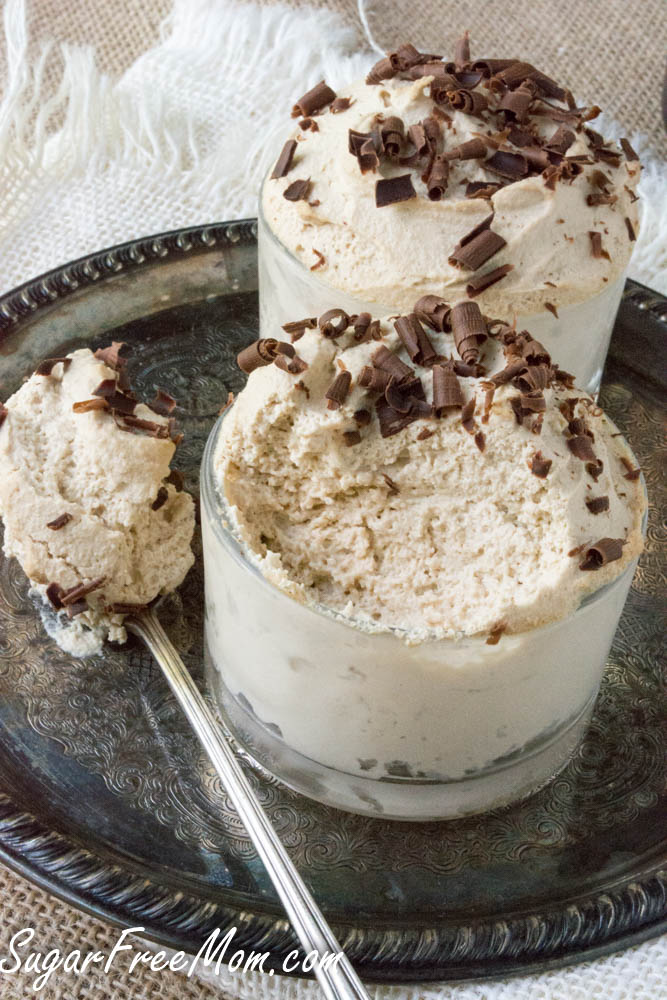 What really makes this recipe so special is that it is no-bake. Yes, NO-BAKE! Easy, stress free, but pretty enough to show off at a dinner party and feel smug! It literally takes 15 minutes.
Source: Sugar Free Mom
Espresso Chocolate Chip Ice Cream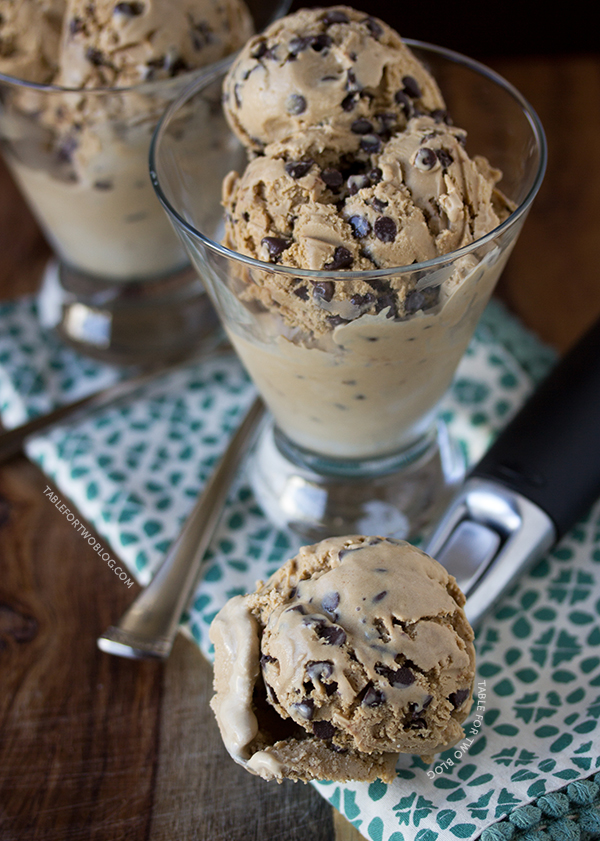 If you love a coffee flavoured ice cream - this recipe is the one for you. Chocolate and coffee is without a doubt one of the best flavour combinations and we won't have anyone tell us otherwise.
Source: Table For Two Blog
Coffee and Baileys Macarons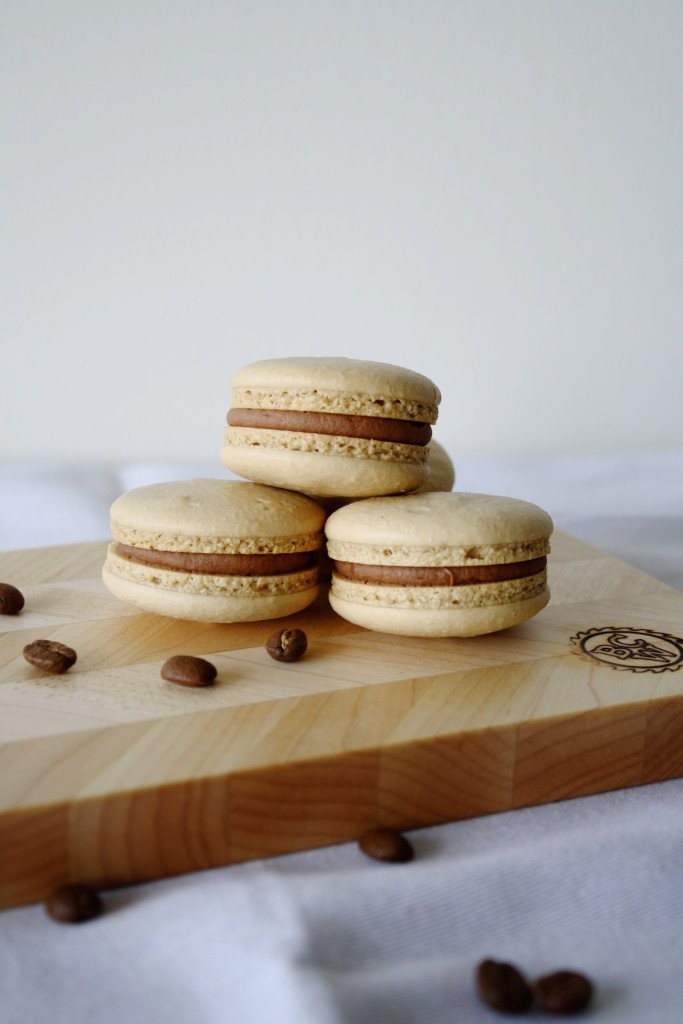 We say this every time we come across a Macaron recipe, but they're not the easiest sweet treat to make. It's just, we can't not include them when they look this cute! With this recipe, you won't be able to stop at just the one macaron - that's for sure!
Source: Liv For Cake