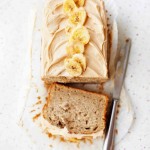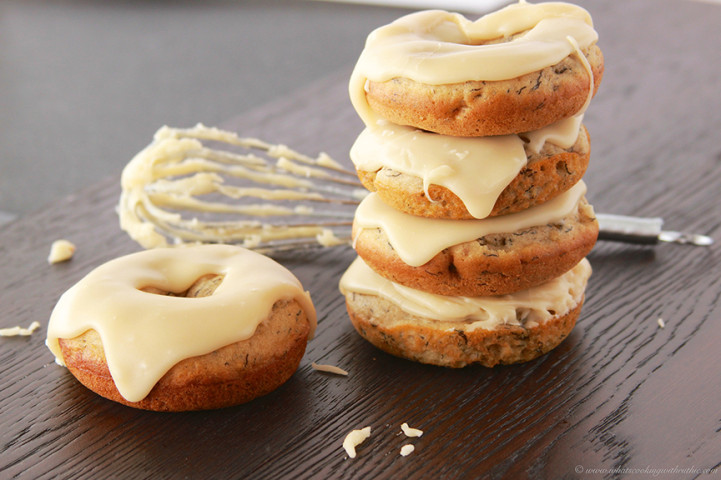 A banana is a really great way to add a delicious flavour to your cakes, bakes and desserts. Plus, they're always in season so you can be sure that you'll always be able to get hold of one! When it comes to baking with bananas, the riper they are, the better. So, if you've got a banana or two lying in your fruit bowl that look a little past their best, maybe this list of banana flavoured bakes might inspire you to make the most of them. It's definitely more delicious than just chucking them in the bin.
Nutella Banana Swirl Muffins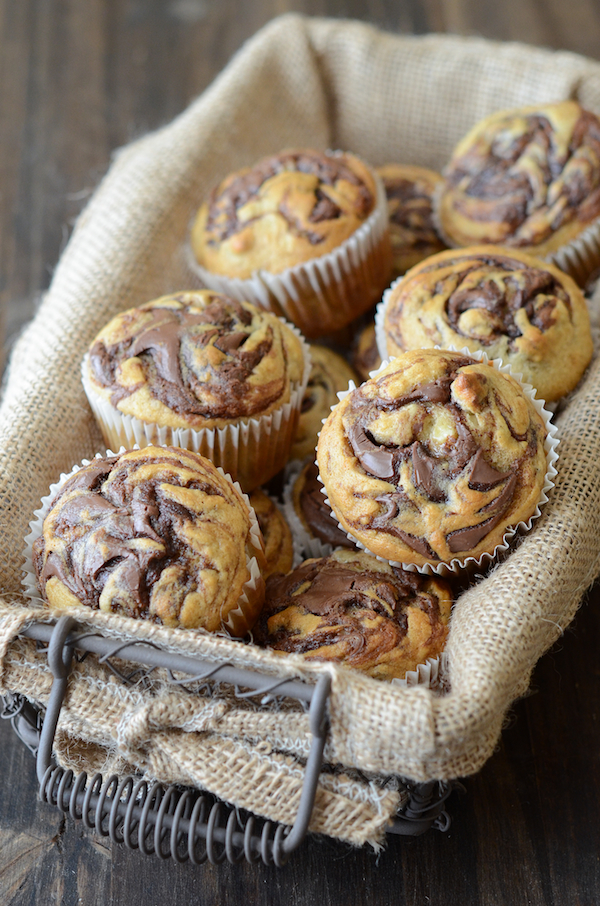 If you've got Nutella fans in your house (let's face it, who doesn't?), this recipe is definitely one for you to try out. Just looking at them is making my mouth water. The best part is that you can make them in under 30 minutes! Although, once baked, the muffins definitely won't be around for that long. 
Source: The Novice Chef Blog
Banana Fritters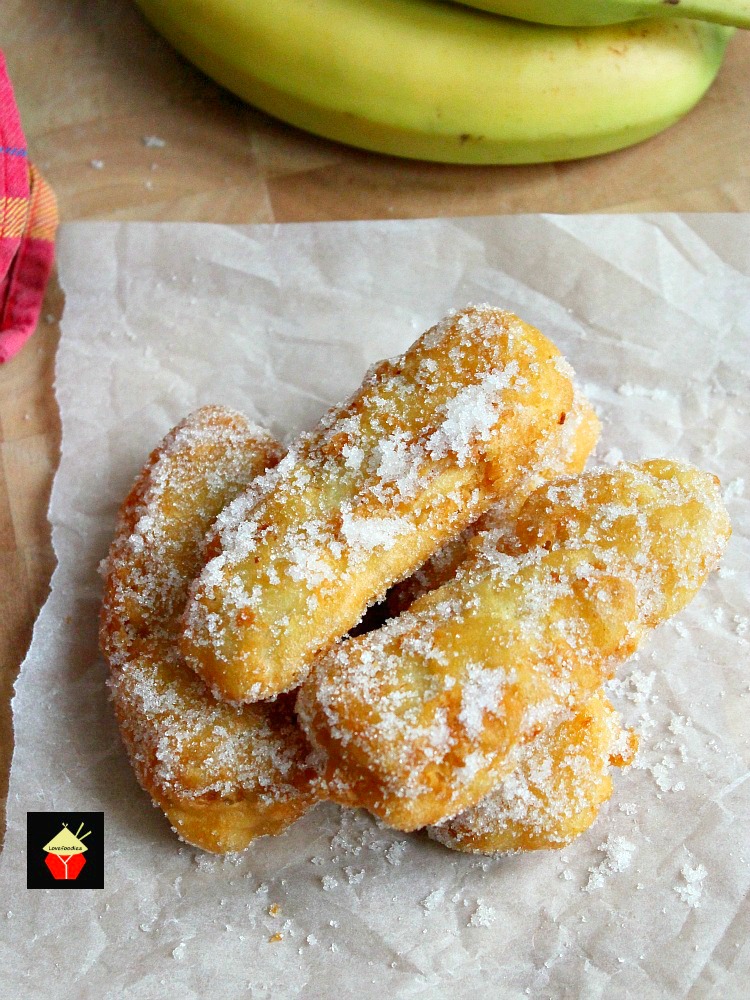 Banana fritters are an absolute classic when it comes to banana flavoured sweet treats. Served with a blob of vanilla ice cream, you can't really go wrong. This recipe has a delicious twist; for a tropical twist to your fritters, add some shredded coconut to the sugar to coat them with at the end. 
Source: Love Foodies
Baked Banana Bread Donuts with Browned Butter Glaze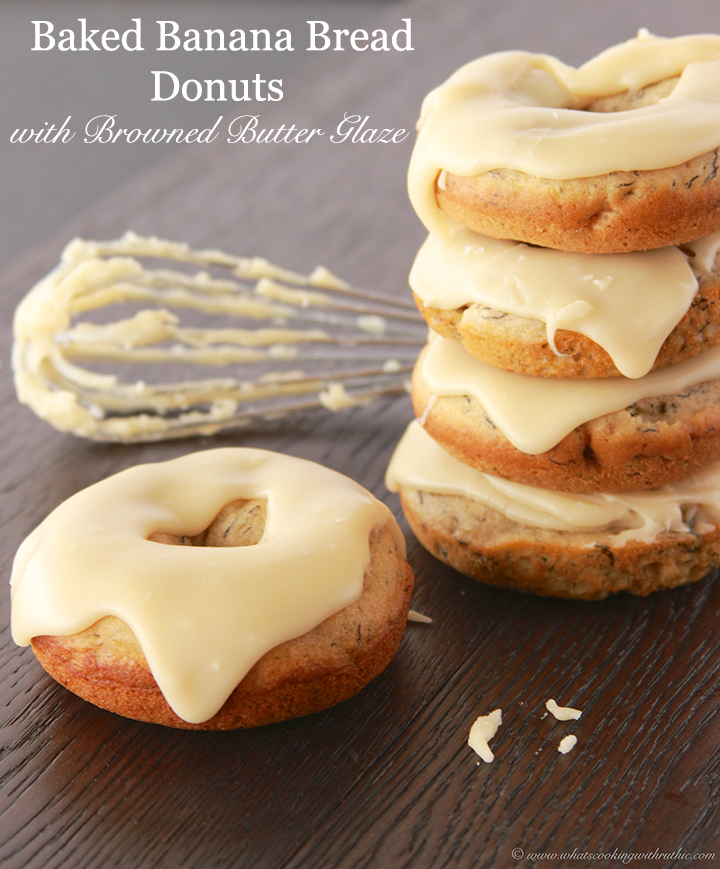 The best thing about these donuts isn't even that they are banana flavoured, it's that they're about as skinny as you can make them but are still jam packed with flavour. Don't worry, if you don't have a donut pan, you can still give this recipe a go in muffin form! 
Source: Cooking With Ruthie
Banana Cream Pie Cupcakes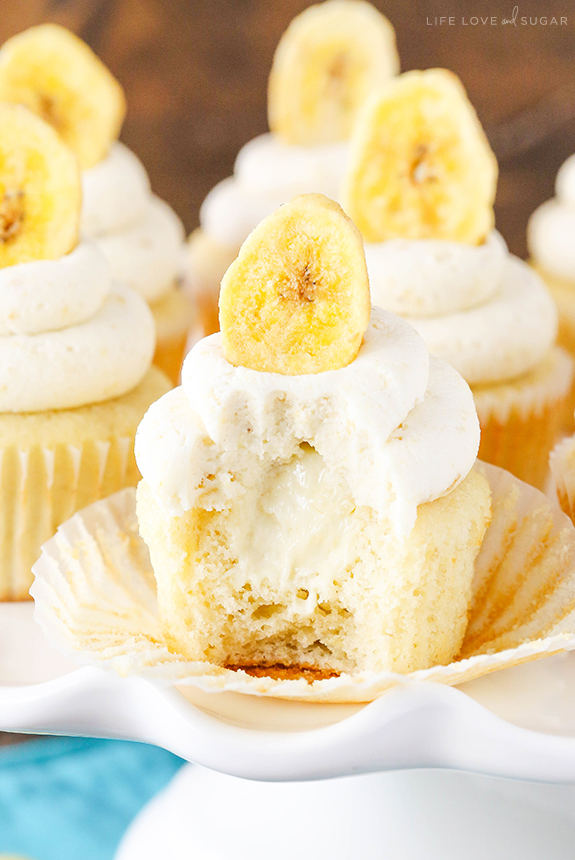 Is there anything better than a moist and fluffy cupcake? Yes. A moist and fluffy banana flavoured cupcake. Everything is banana flavoured with these cupcakes, from the cake to the icing to the cream filling - everything! Just like all of the other recipes, the riper the banana is, the better! 
Source: Life Love and Sugar
Banana Caramel Cream Dessert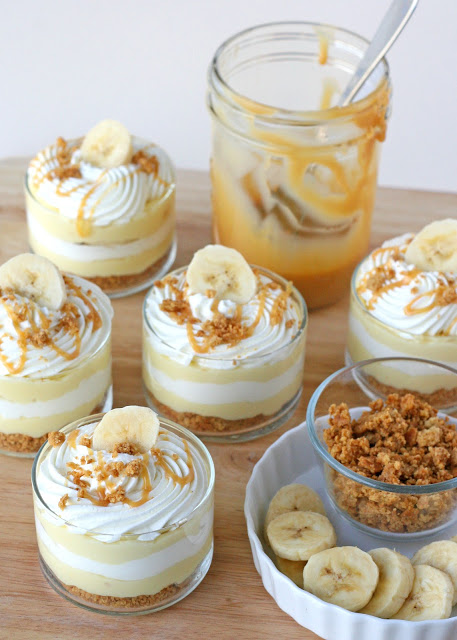 My favourite part about this dessert is the variety of textures. At the bottom, there is a layer of delicious crumble, followed by your pastry cream and chopped bananas, then a generous layer of whipped cream, a sprinkling more of crumble and some caramel sauce. Then repeat. Delicious! 
Source: Glorious Treats
Banoffee Loaf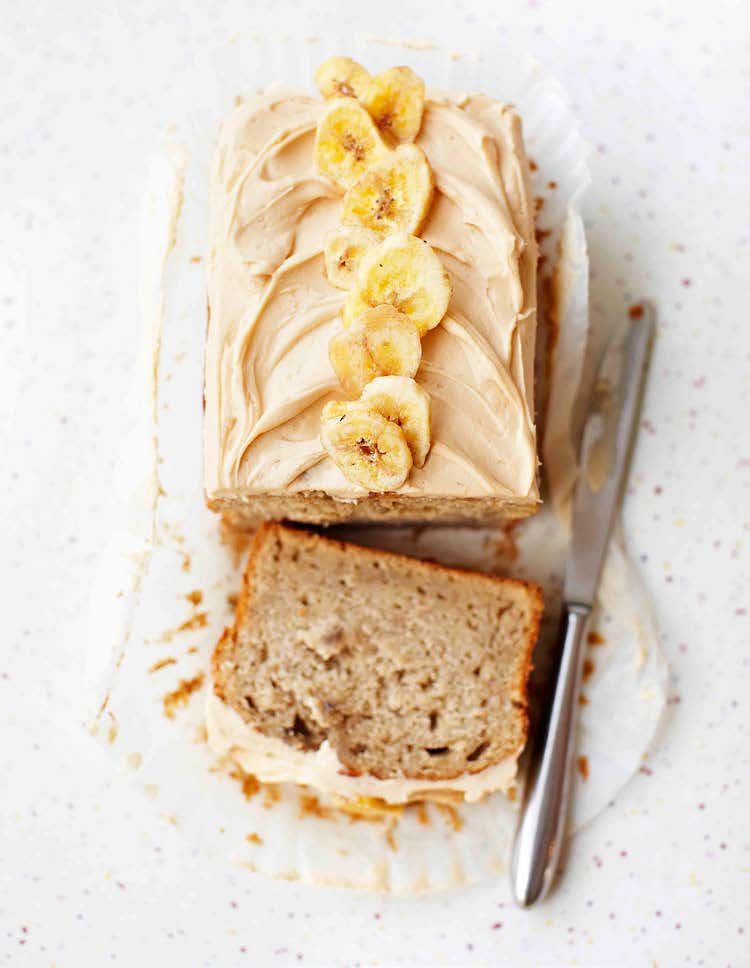 One of the most popular flavour combinations ever is known as Banoffee. It's hard to resist banoffee flavoured anything but this loaf cake is on another level. It's the perfect treat to pair with your cup of coffee, or to pop in your lunch box as a midday pick me up! 
Source: The Happy Foodie
Strawberry Banana Bread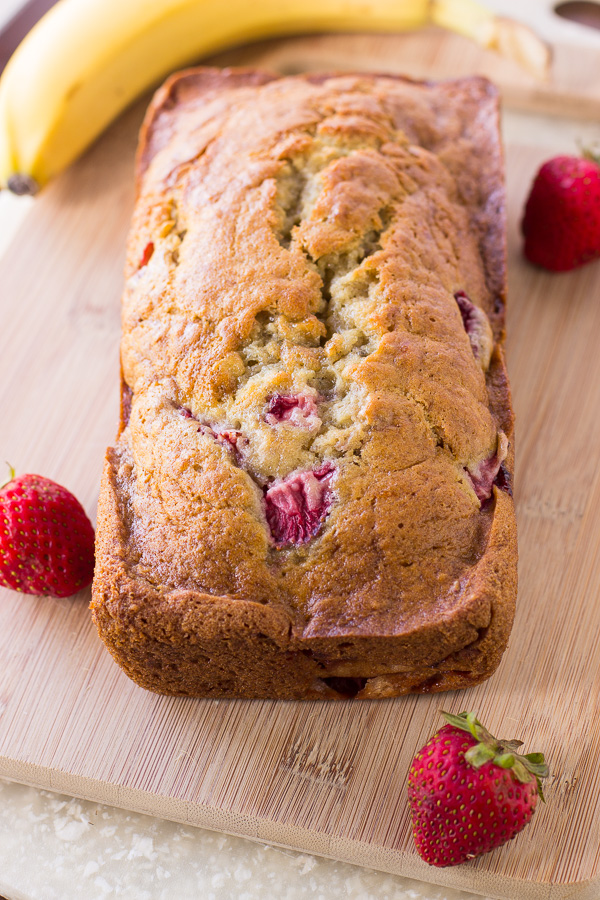 Banana Bread is another firm favourite when it comes to banana flavoured sweet treats. This recipe gives a delicious strawberry twist to the traditional recipes we all know and love. Again, it's best to make sure your fruit is very ripe before you bake as it just makes the end product so much more delicious. 
Source: The Recipe Critic
Chocolate Chip Banana Cookies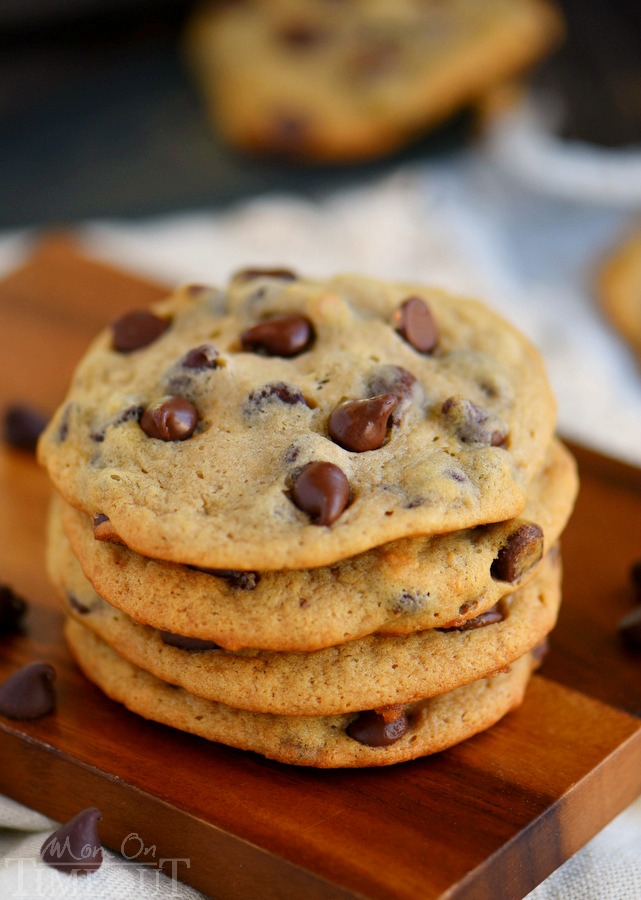 Once you've tried it out once, this cookie recipe will become an absolute staple in your household. What's even better is that the recipe doesn't require any eggs, so you can eat the raw cookie dough to your hearts content. Although, don't eat too much of it or you'll miss out on these delicious cookies. 
Source: Mom On Time Out
Banana Blondies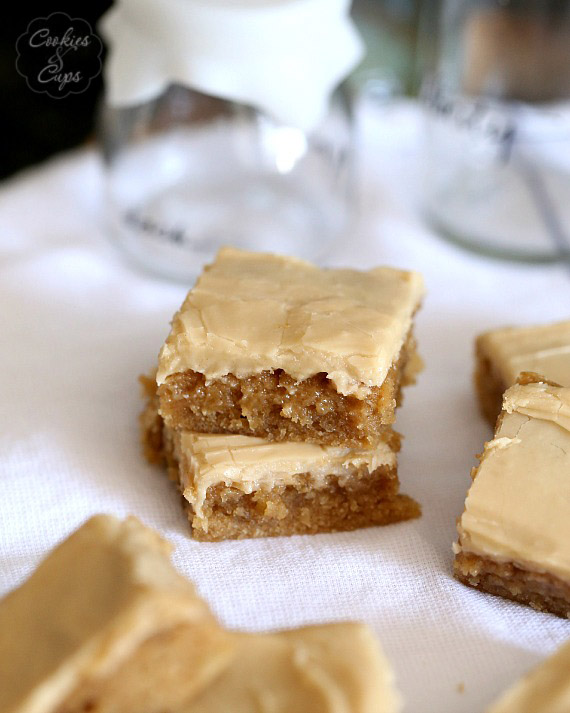 If you aren't satisfied with these banana blondies on their own - what's wrong with you. No, I'm joking. But, why not add a few chocolate chips to the recipe for an extra bit of crunch and sweetness. The browned sugar frosting is too die for. 
Source: Cookies and Cups
Banana Cake with Nutella Frosting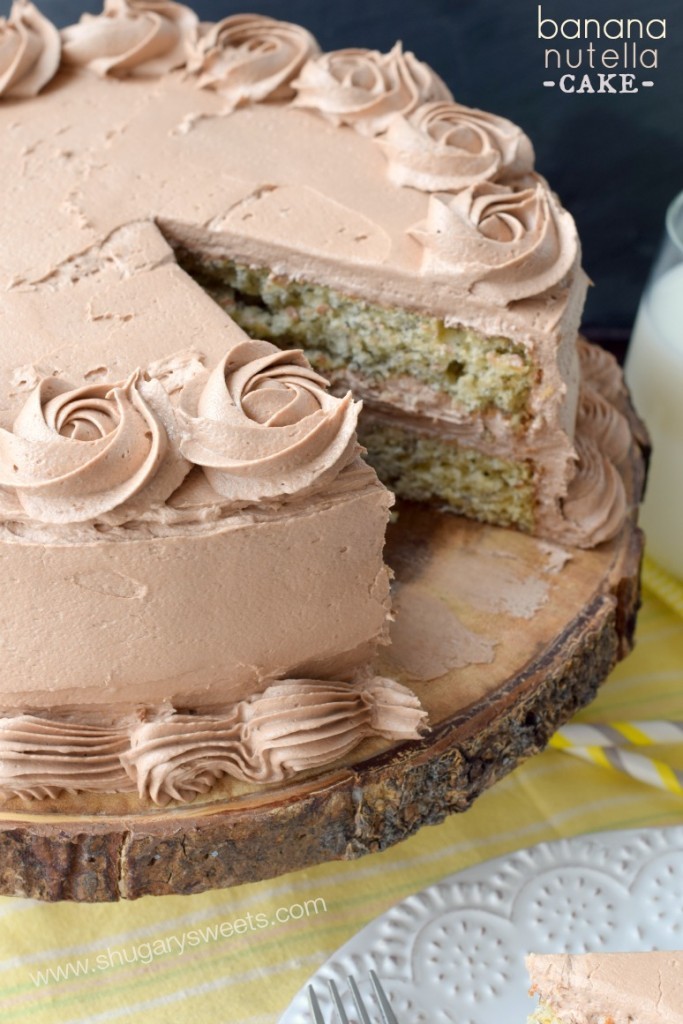 Banana and Chocolate is definitely a flavour combination we thank our lucky stars for when recipes like this one come around. Especially, when said recipes include Nutella. The banana cake is moist and sweet and the creamy Nutella frosting provides a delicious hazelnutty kick. 
Source: Shugary Sweets
Peanut Butter Banana Fudge Swirl Ice Cream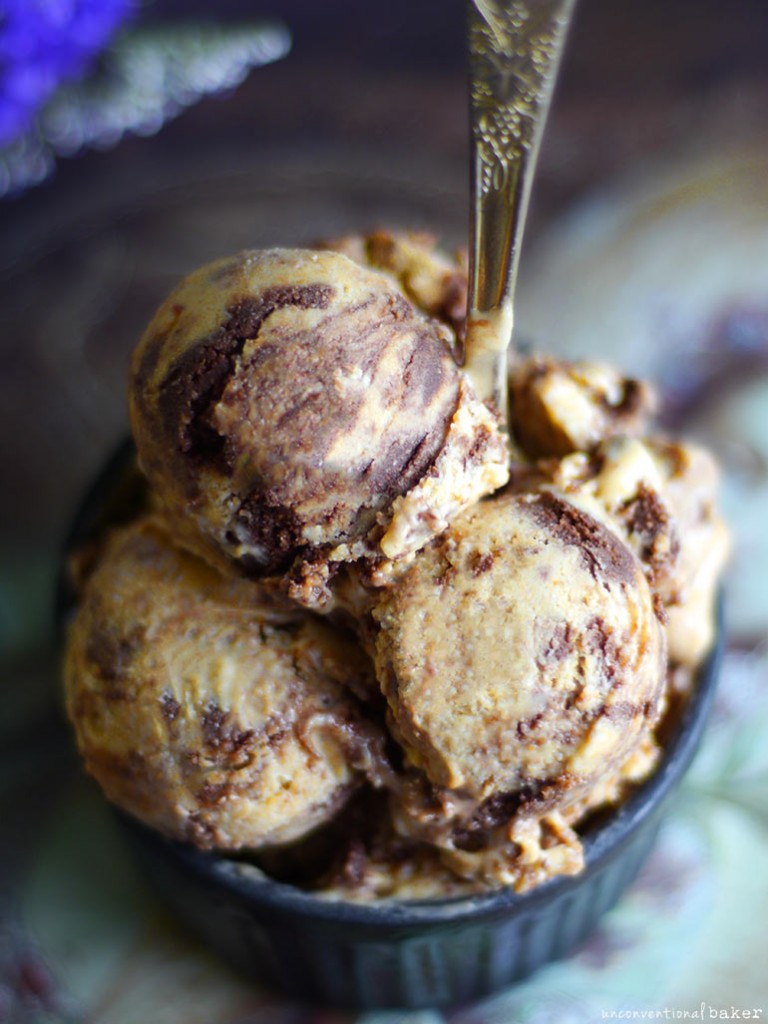 For those of you who aren't the biggest dessert fans, and usually opt for ice cream or sorbet at the end of your meal as opposed to a big fat slice of cake, this is probably the recipe for you. The banana ice cream is super creamy and filled with fudge brownie chunks! 
Source: Unconventional Baker