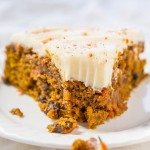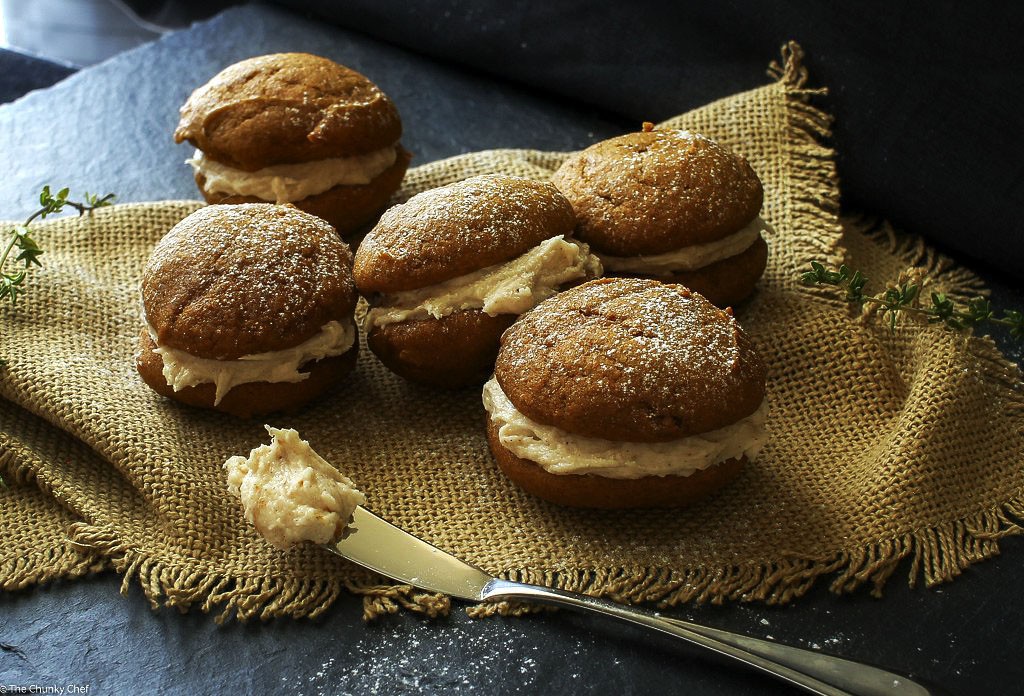 Pumpkin's only ever tend to make an appearance in my household when we are carving a scary face into them right before Halloween. However, in recent years, I've noticed that pumpkin seems to be becoming a much more popular ingredient in cakes and bakes - especially around this time of the year. I haven't even tried Starbucks' Pumpkin Spice Latte, yet! I don't particular like the flavour of pumpkin on it's own, but mixed in with a delicious baked good I can imagine that it's bloomin' delicious! So, I've found 12 different recipes that I fancy trying out this year and maybe there'll be one that you quite like the sound of, too! If you've tried any of these recipes before, or you have your own Pumpkin infused recipe, let us know! We love hearing from you.
Pumpkin Spice Truffles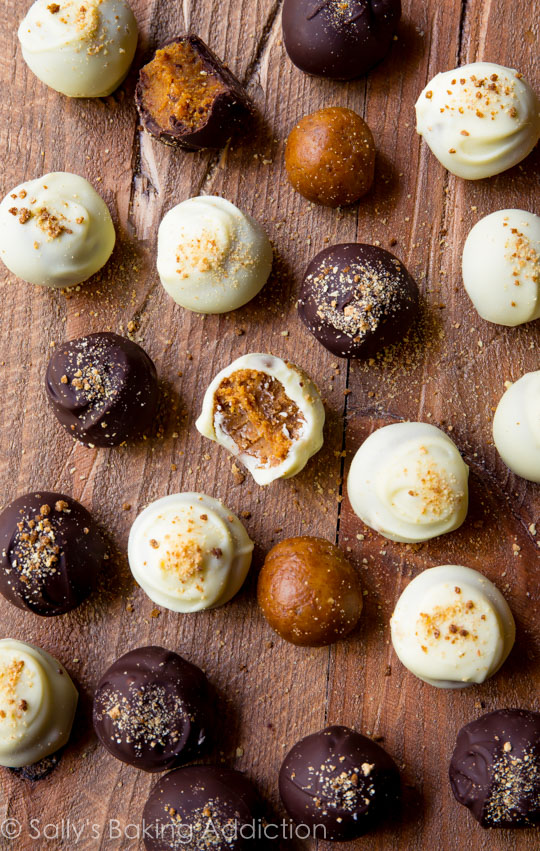 First up are these Pumpkin Spice Truffles. These truffles are described as Little Bites of Fall. This is because the truffles are packed full of pumpkin and autumnal spices! My mouth is watering just thinking about them. Fancy trying these out? Head over to 
Sally's Baking Addiction
for the recipe.
Pumpkin Crème Brulee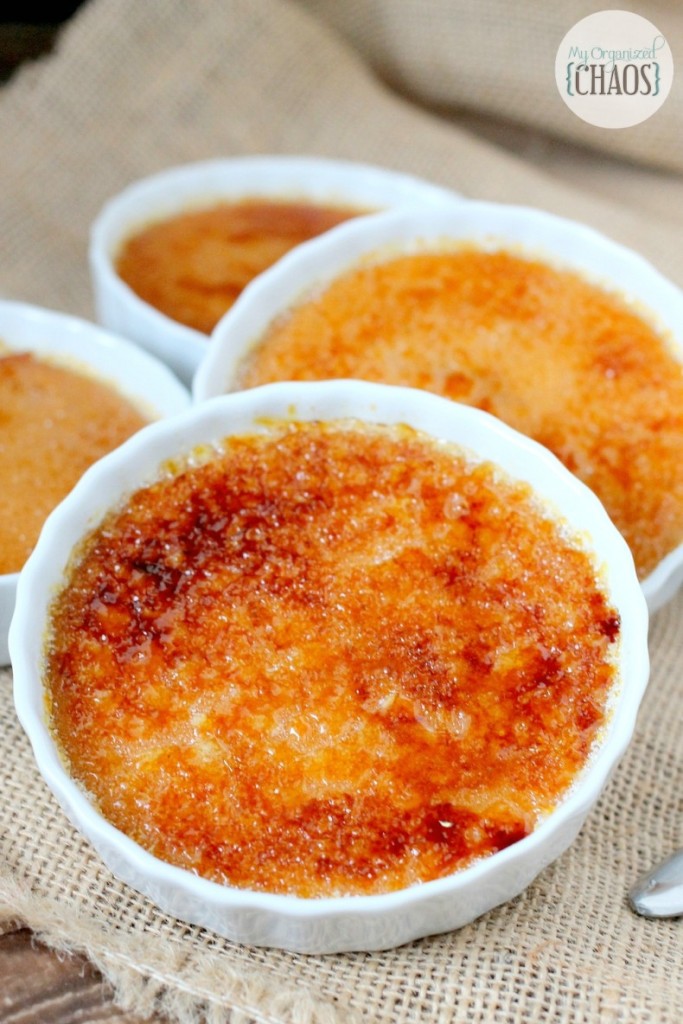 I love a good Crème Brulee! If you go to a restaurant and order it for dessert, you just know that you aren't going to be disappointed. So, when I saw this recipe for a pumpkin flavoured Crème Brulee, I was instantly intrigued. If you were too, you can find the recipe over on
My Organized Chaos
.
Spiced Pumpkin Whoopie Pies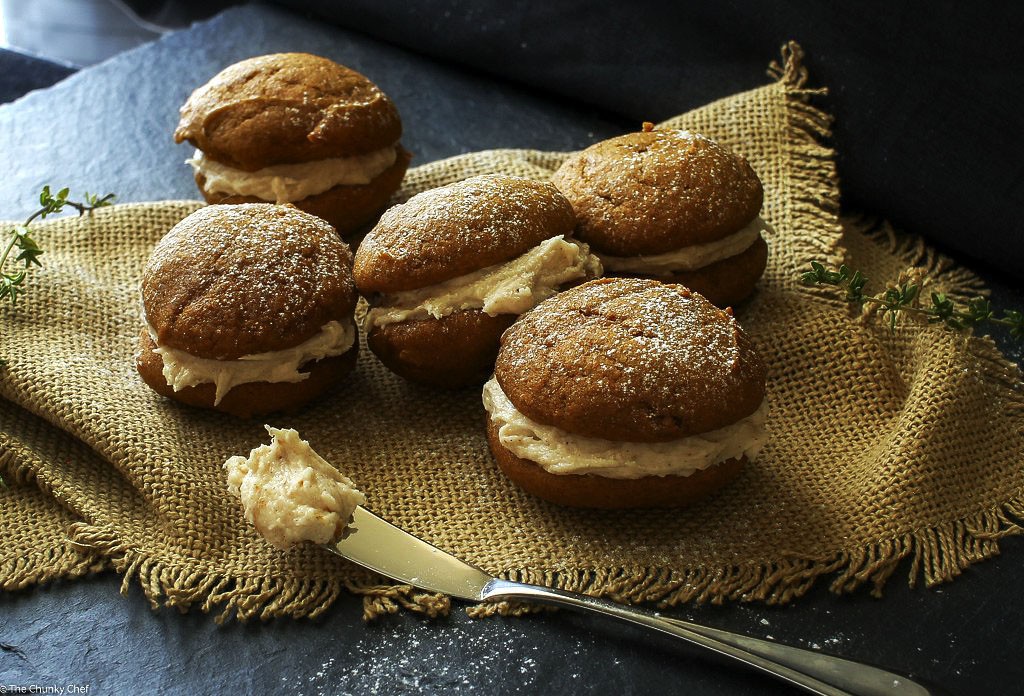 If you aren't familiar with Whoopie Pies, they're essentially made up of soft cookies that sandwich together a delicious frosting. In this case, the cookies are spiced pumpkin flavoured complimented by a browned butter cinnamon frosting. They look a little complex, but when you read the recipe, they're pretty simple!
The Chunky Chef
first came up with these bad boys!
Pumpkin Swirl Brownies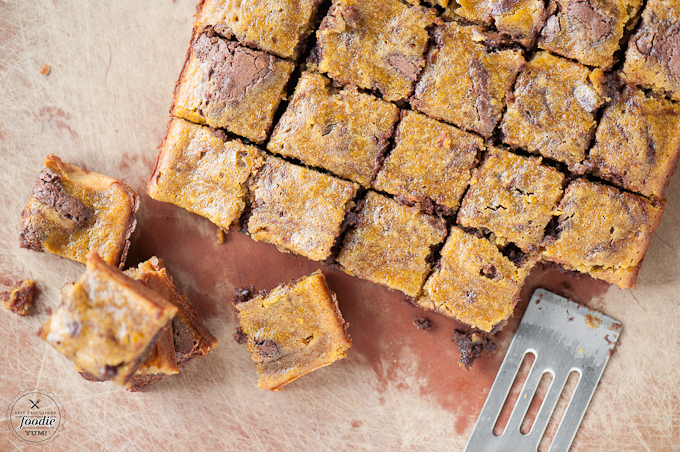 We all love a good brownie at Yolli HQ. Hence why you will probably never come across one of our blog posts that doesn't include some form of brownie recipe. These are a great way to make the most of all the insides of your pumpkin after you've carved it ready for Halloween! You can get the full recipe at
Self Proclaimed Foodie
.
Pumpkin Carrot Cake with Cream Cheese Frosting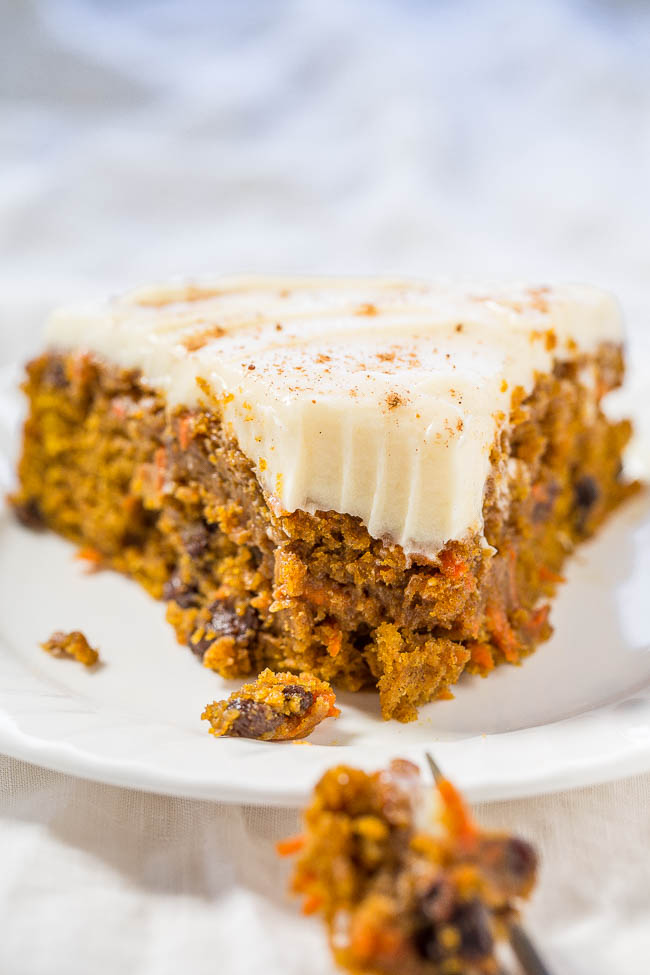 If you're a fan of carrot cake, like me, then this recipe will probably appeal to you the most. It combines both carrot cake and pumpkin cake together and the results look absolutely divine. The cake looks as though it would melt in your mouth! There's even a lovely bit of texture as the recipe includes lots of raisins and carrots! See for yourself over on,
Averie Cooks
.
Fluffy Pumpkin Pancakes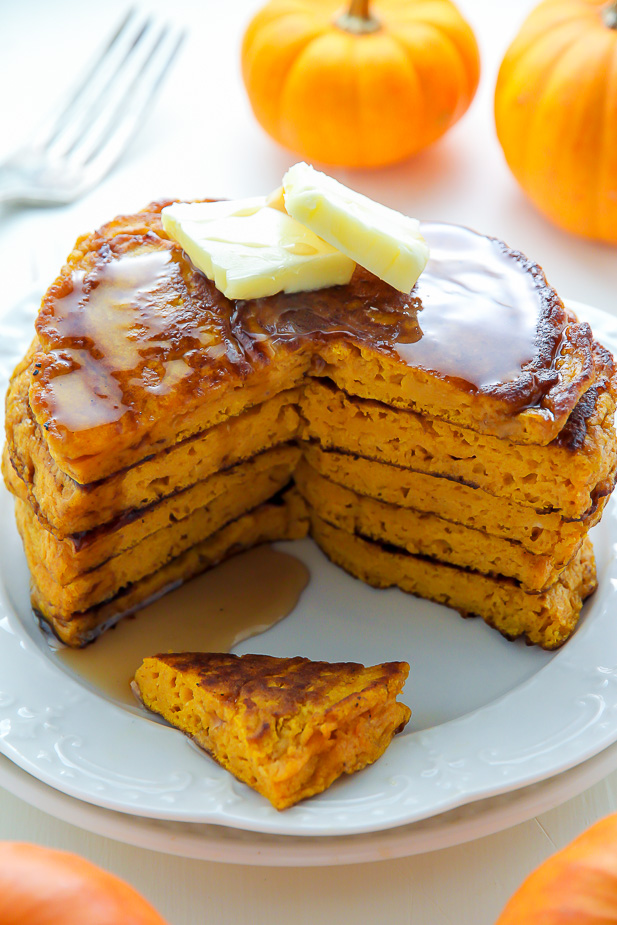 The best thing about pancakes is that you can eat them at any time of day! Pancakes are definitely one of my favourite breakfasts though, I must admit. I love mixing the different flavours - our
Vanilla Fudge Pancake
recipe is definitely one of the greats in my opinion! So, when I saw this
Baker By Nature
recipe for Pumpkin Pancakes, obviously I was going to include it in the blog.
Pumpkin Cream Cheese Swirl Muffins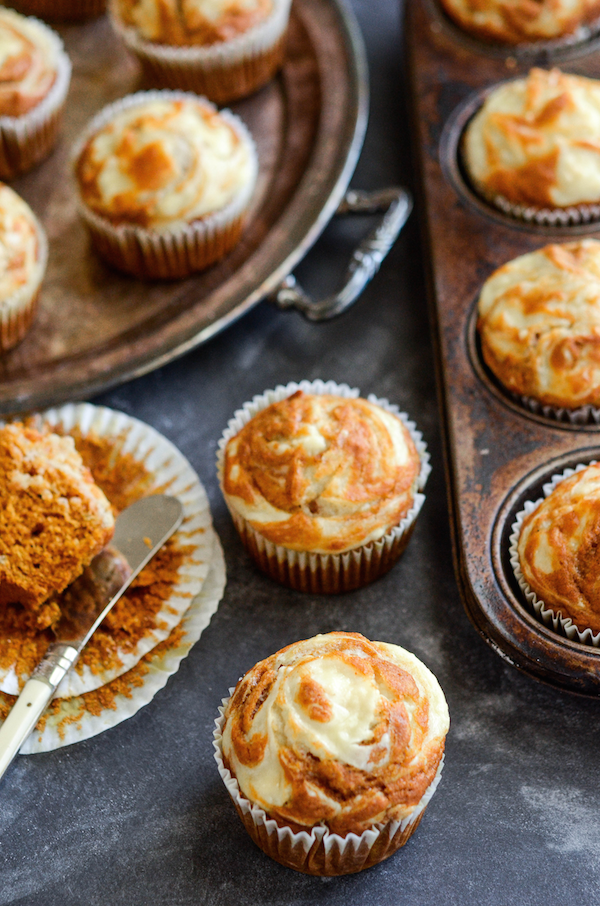 I don't even think these muffins need an explanation. Just looking at the picture is enough to make you want to run to your nearest supermarket and buy all of the ingredients. If you're wanting to make the most of Pumpkin season this year, then I think these muffins are definitely where you need to start. Get the recipe from
The Novice Chef Blog
.
Pumpkin Churros French Toast Sticks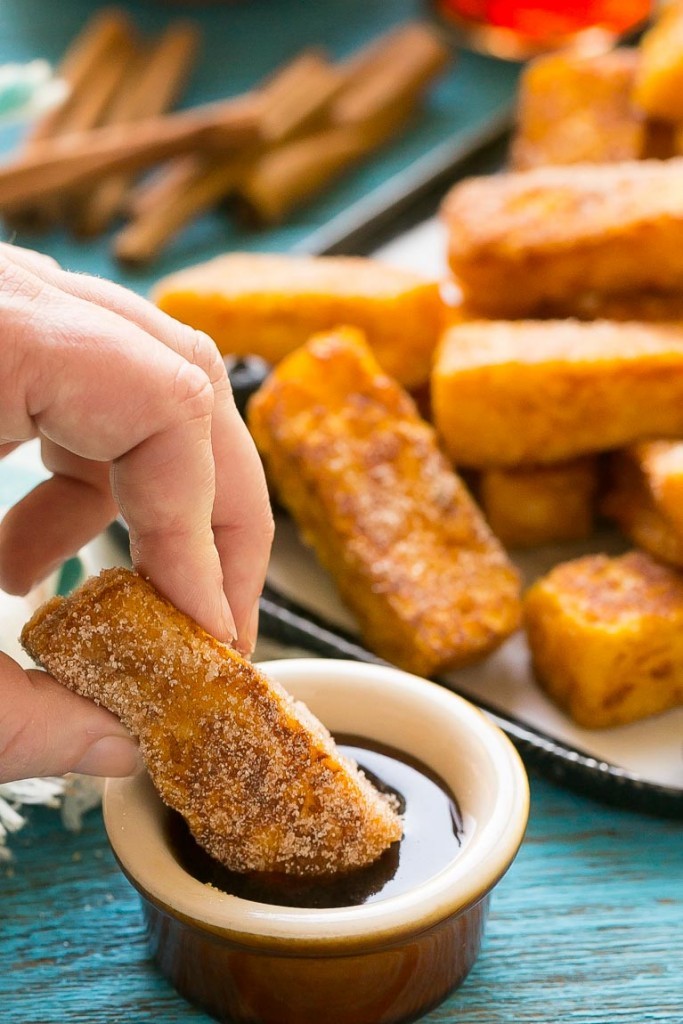 These Churro inspired Pumpkin French Toast Sticks look delicious. Whether you're thinking about having them for breakfast or as an after dinner treat, I can bet that they'll be a pretty big hit in your household. The
Dinner At The Zoo
recipe uses maple syrup for dipping, but I reckon I'd swap that for some delicious melted chocolate!
Chocolate Pumpkin Cupcakes with Cinnamon Pumpkin Cream Cheese Frosting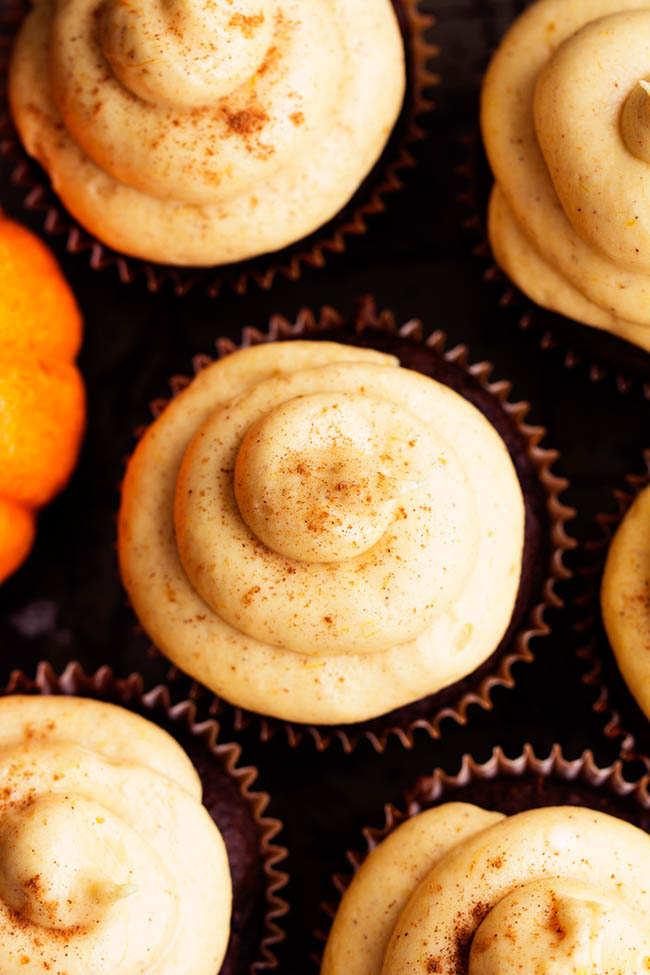 Cupcakes are a fail-safe bet. If you're planning on having company this month, or you're throwing a Halloween party, I think that these cupcakes would be an absolutely brilliant addition to the buffet table. Nothing says you had a great time at a party than leaving with a delicious cupcake! Make your own by following
The Recipe Critic
recipe.
Nutella Filled Pumpkin Crepes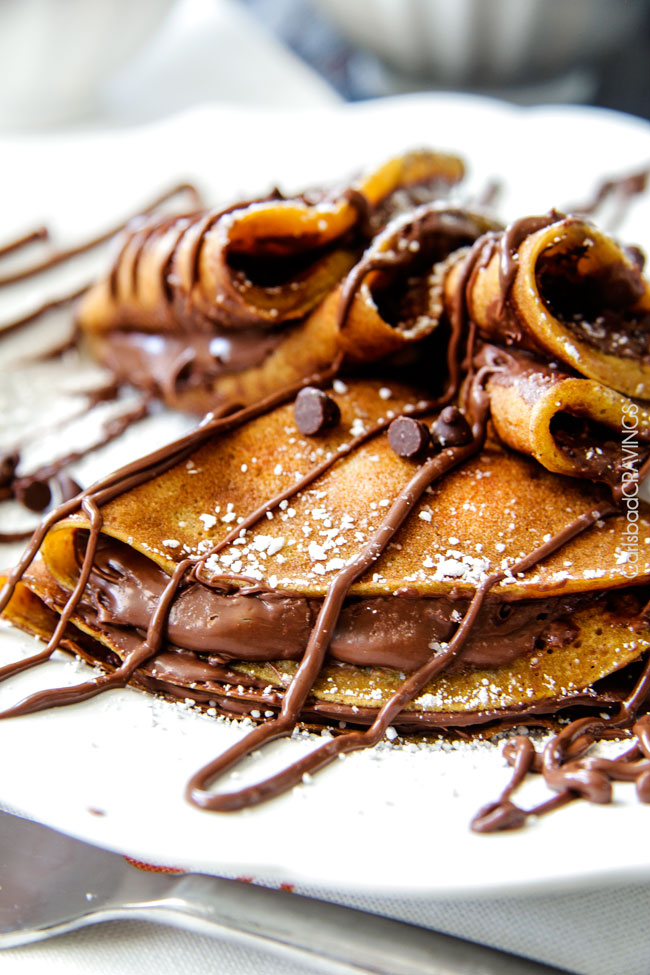 I know what you're thinking - "another Nutella recipe, really!?" YES! Another Nutella recipe! I was in Tesco yesterday and came across the biggest jar of Nutella I'd ever seen - seriously, it was HUGE. So, when I found this
Carl's Bad Cravings
recipe for Pumpkin Crepes filled with Nutella, naturally, my first thought was to head straight back to Tesco.
Frosted Pumpkin Bars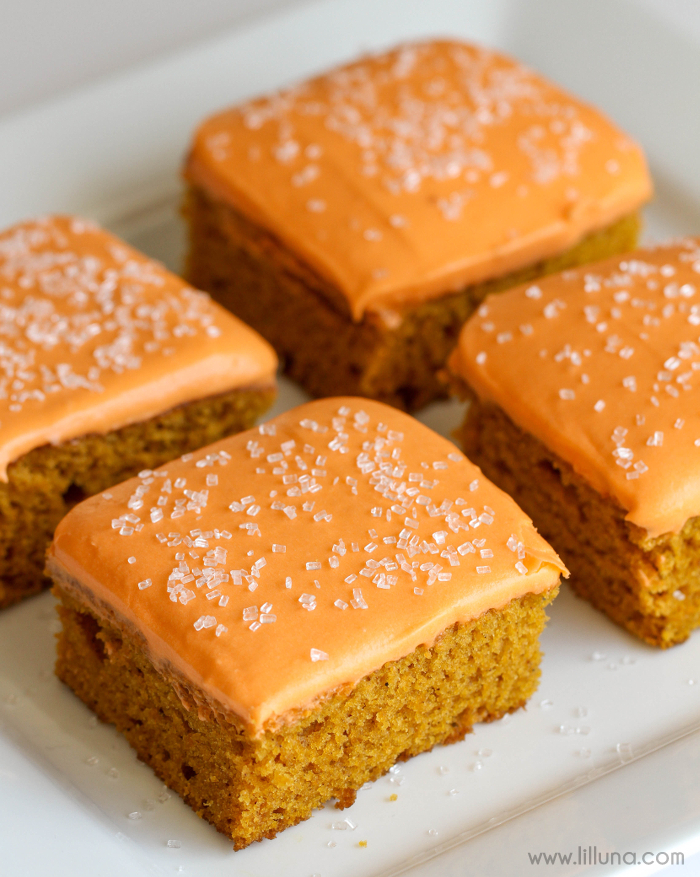 These little Pumpkin bars look super cute. They're not too big that you'd feel sick after eating one, but they're not too small that they won't satisfy your sweet tooth craving.
Lilluna
used orange food colouring in her cream cheese frosting to really give off that traditional pumpkin feel!
Pumpkin Meringue Pie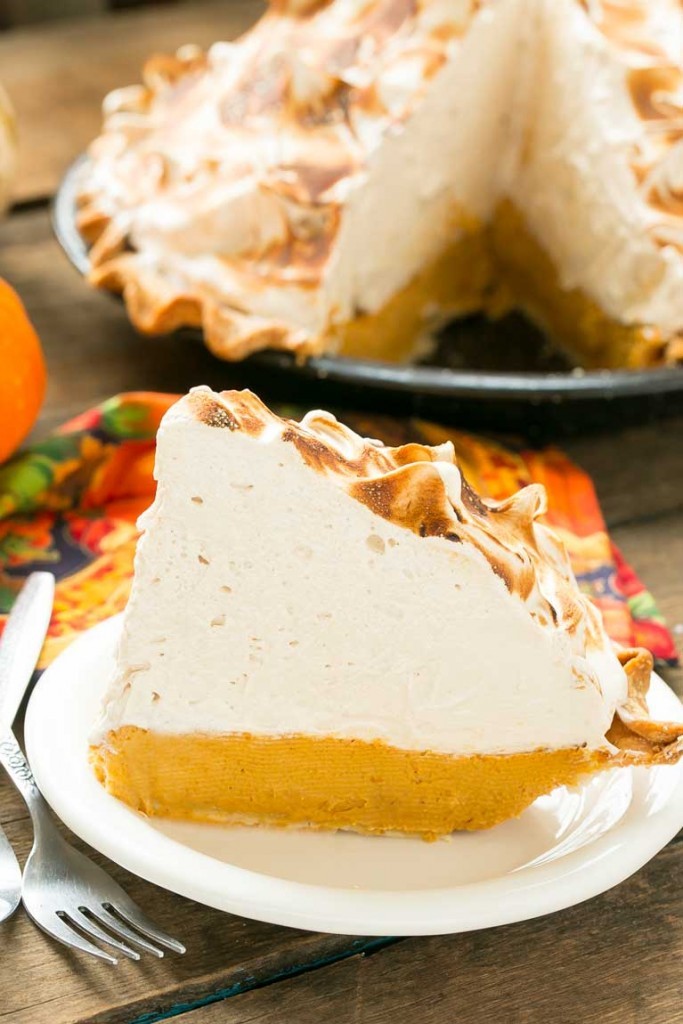 To me, what makes this recipe so special is the ratio of meringue to pumpkin filling. When I've tried Pumpkin Pie, I've always felt that the pumpkin filling is far too much and you can't really concentrate on anything else other than pumpkin. With this recipe, it's the opposite! The sweet meringue is the main focus of the dish, and there's a creamy pumpkin surprise at the bottom. This is the second recipe we've included from
Dinner At The Zoo!