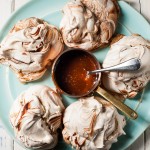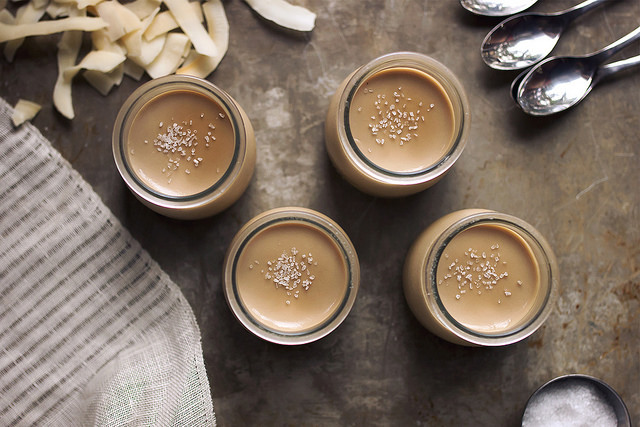 The world has gone crazy for all things salted caramel. You can't go to any restaurant without being faced with some form of salted caramel dessert - even if it is just a squirt of salted caramel sauce. It's everywhere, and with good reason! The heavenly, sweet taste of caramel becomes a whole new level of delicious with just a sprinkling of salt. It is the pinnacle of a sweet and savoury combination. There are so many different ways to incorporate salted caramel into your desserts, and we're going to let you know our favourites.
Chocolate Salted Caramel Pavlova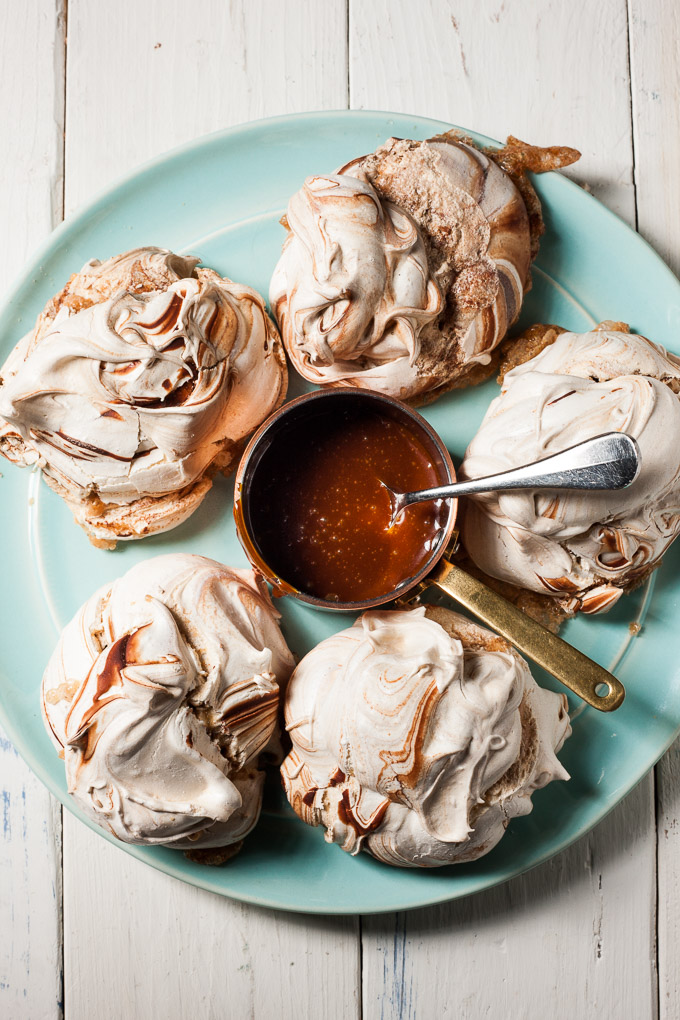 Pavlova is always a fool-proof dessert to whip out if you're hosting a dinner party. I don't think I have ever met anyone who doesn't love Pavlova. With this recipe, your meringue will turn out crisp and shiny on the outside and marshamallow-y and soft on the inside. As it should be. With salted caramel sauce drizzled on top, it's a winner.
Source: Wilde Orchard
Salted Caramel Praline Macarons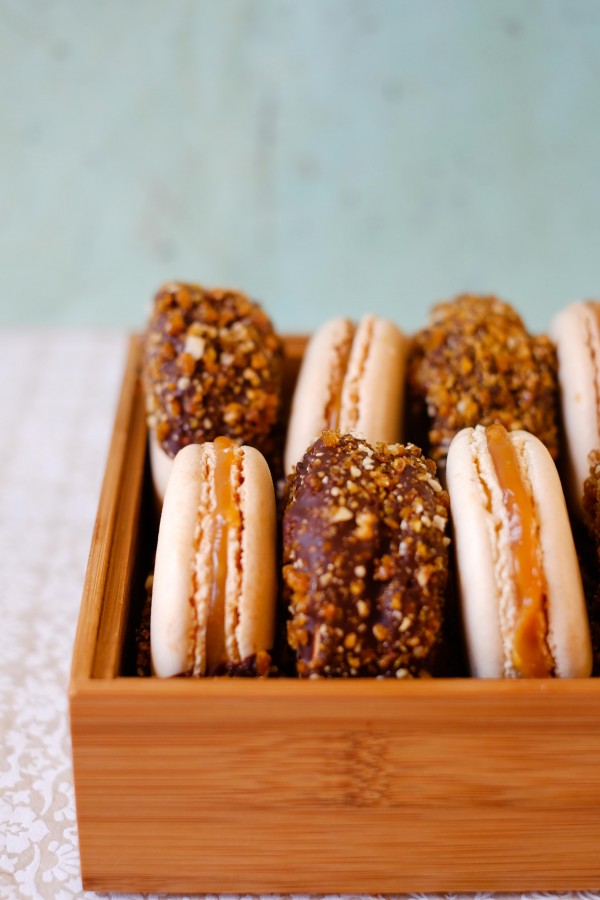 These aren't your usual macarons. They have the usual, pillowy macaron shells that sandwich a delicious sauce. But, what makes these macarons a little different is the fact that they're dipped in chocolate and crushed praline. This adds a delicious crunch to the super sweet salted caramel flavour. 
Source: Patisserie Makes Perfect
Salted Caramel Brownies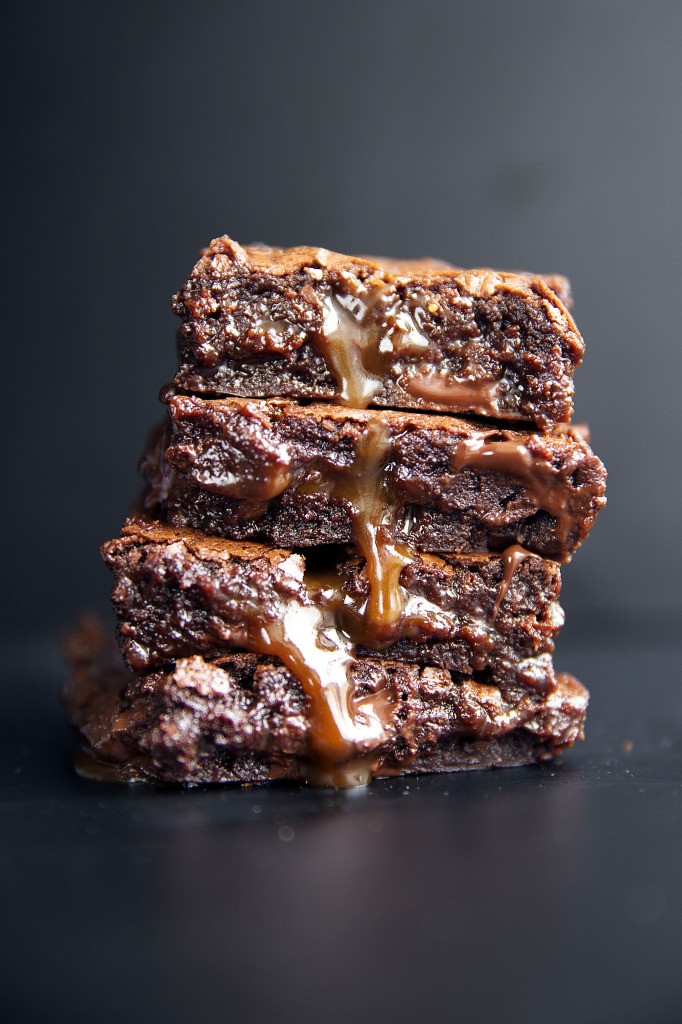 These brownies are literally oozing. They look as though they'd melt in your mouth. The ooey-gooey, salted caramel goodness will have you craving this recipe for days. In order to bake 9 large brownies, you'll need to set aside a little over an hour. But, good things come to those who wait. 
Source: Broma Bakery
Salted Caramel Coconut Panna Cotta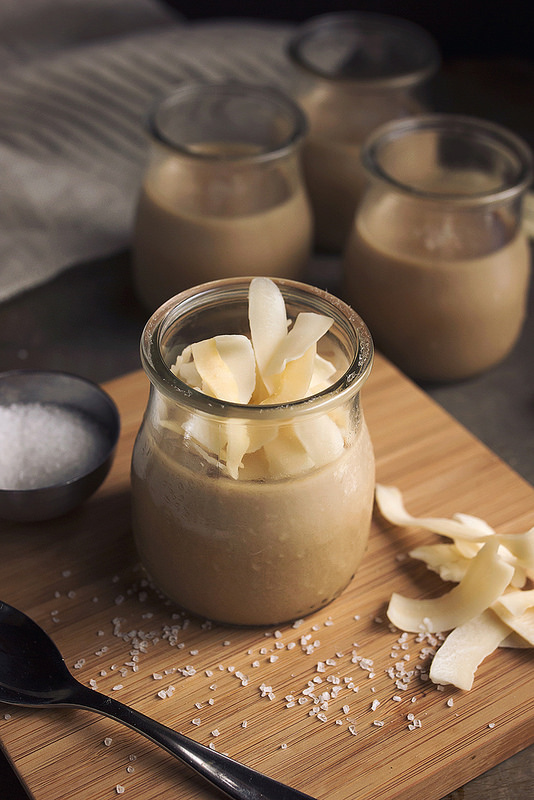 I'll admit that Panna Cotta is not one of my favourite desserts. The texture of it just does not appeal to me. Not many people agree with me though so when I came across this recipe, I just had to include it. Plus, its topped with coconut so it will add a little bit of a crunch. Our
round sweet jars
would be perfect to pop your panna cotte in. 
Source: Tasty Yummies
Salted Chocolate Caramel Tart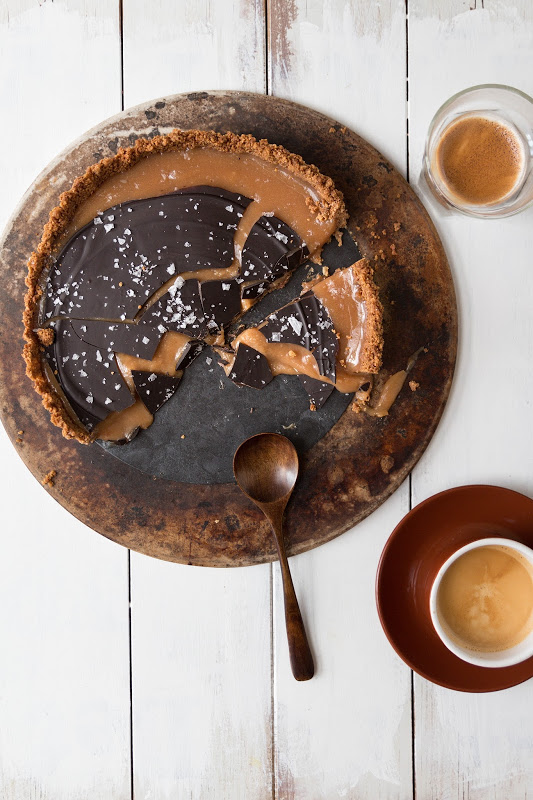 If you're not a fan of super sweet desserts; 1) What are you doing on this blog post? And, 2) This recipe definitely is not for you. A buttery biscuit base topped with runny caramel filling and covered with a layer of dark chocolate. Finally, a light sprinkling of sea salt flakes - for that salty, sweet comparison. 
Source: Milk and Honey
Double Chocolate Cupcakes with Salted Caramel Buttercream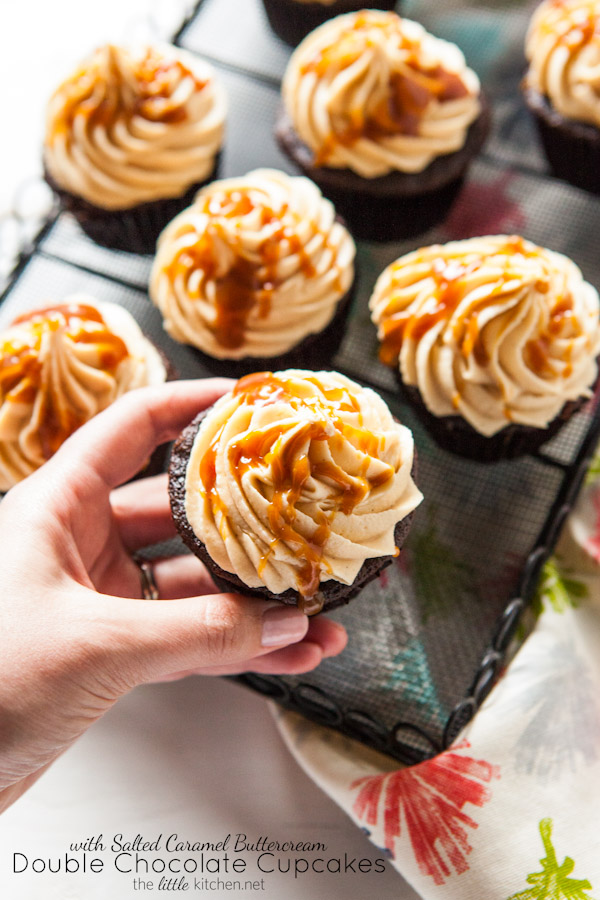 This delicious cupcake recipe includes a half brewed cup of coffee. Now, if you're not a big coffee fan, this may be a bit of a turn off but, in actual fact, the coffee enhances the flavour of the chocolate. It doesn't make the cupcakes taste like coffee one little bit. 
Source: The Little Kitchen
Salted Caramel Pretzel Chocolate Chip Cookies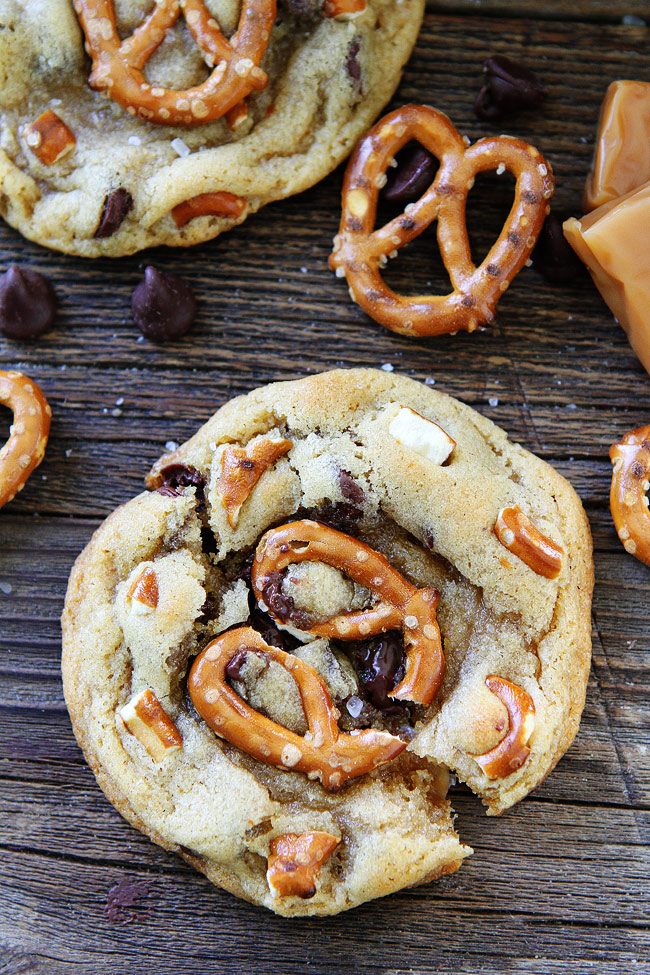 Pretzels are the ultimate salty treat, so paired with salted caramel chocolate cookies, you have got yourself one incredibly delicious sweet and salty combination. I mean, why choose between sweet and salty when you can have BOTH! 
Source: Two Peas and Their Pod
Salted Caramel Chocolate Doughnuts with Skor Bits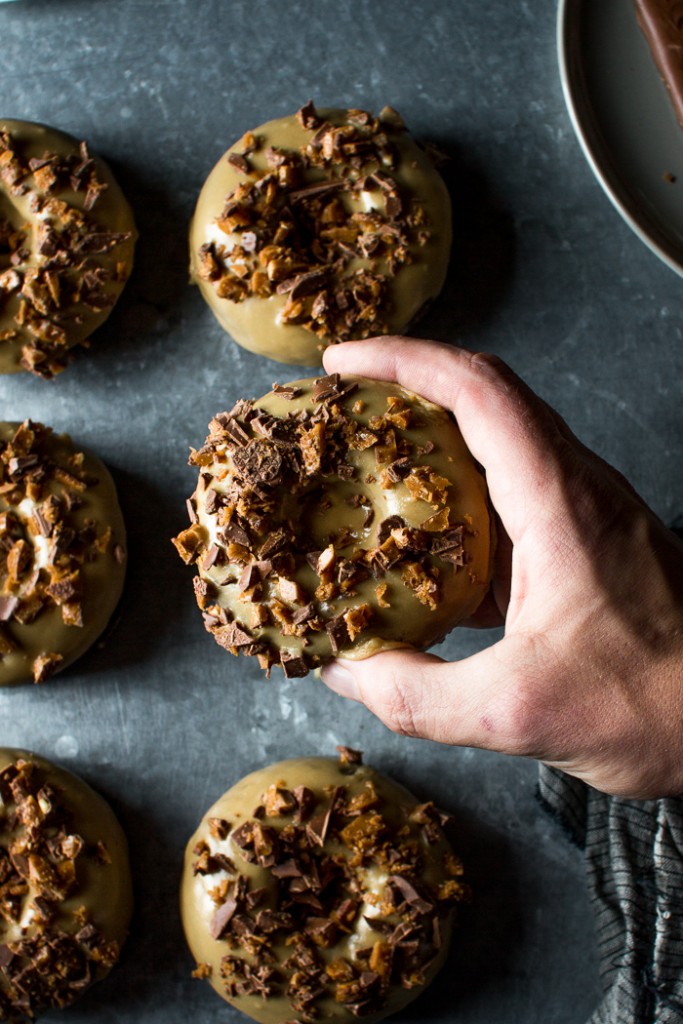 In the UK, we don't actually have Skor's - it's essentially a thin slab of delicious butter toffee that's coated in milk chocolate. The Daim bar makes an excellent equivalent though, and we bet that Daim bar bits will taste just as good sprinkled over these delicious doughnuts. 
Source - Flourishing Foodie
Salted Caramel Cheesecake Cupcakes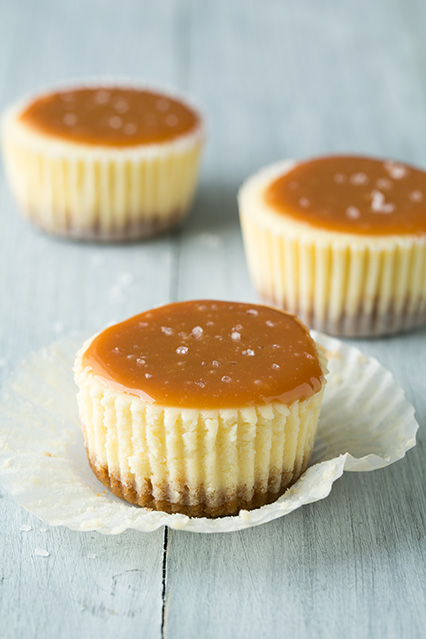 First, can we take a moment to appreciate just how cute these mini cheesecake cupcakes are. With this recipe, not only do you get tips on how to make delicious salted caramel cheesecakes like those in the picture. But also, how to make them with a delicious strawberry sauce. 
Source: Cooking Classy