What exactly are smash cakes? Well, they're miniature birthday cakes made especially for… you guessed it, smashing. They're made for first birthdays, when kids can't eat with a fork just yet. The only tools required to eat a smash cake are infant hands and a bib because the birthday boy or girl won't have to share their cake with anyone else.
This is a fairly new tradition, but that 
doesn't
 mean that it's not popular. Parents all around the world are beginning to tackle the idea of making their own smash cake at home. After all, it's cheaper, entertaining, and priceless. Just think of all the frosting-faced photos that you can get from that special moment!
Here are some ideas for smash cakes at every level: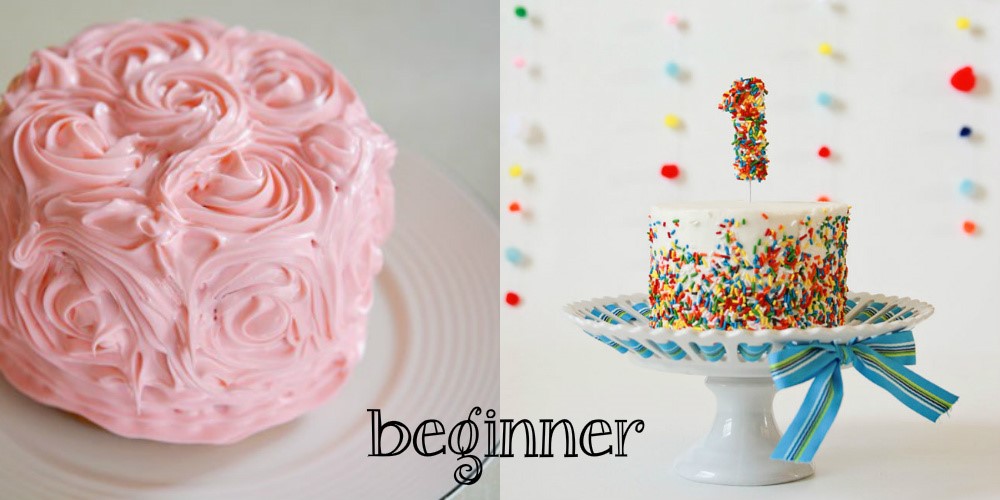 Left// One Little Project Right// I'm Topsy Turvy
The beginner can be someone new to cake baking or someone new to decorating. It can even be for someone short on time. In both of these cakes, any imperfections are hidden with sprinkles and frosting. The flower-like swirls are made using only one kind of frosting tip, meaning you never have to change bags. By strategically placing colourful sprinkles on the side of the cake, you can hide bumps and uneven sides without anyone ever noticing. If this is your first time making a cake, you couldn't have attempted to make one at a better time. Since smash cakes are quite smaller than a regular cake, they're easier to handle. You're also making a cake for an infant, so they won't judge (or even notice) if the cake is a little lop-sided. After all, practice makes perfect and you have to start somewhere!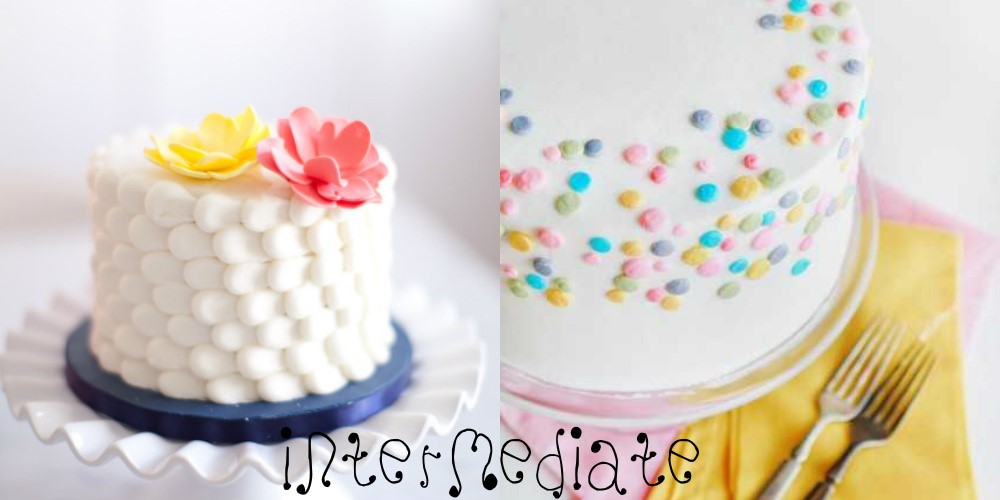 Left// Style Me Pretty Right//
I Am Baker
For those with a little more experience, you can spend more time decorating the cake with other details. Add some colour, spend more time piping petals, the possibilities are endless. Even though the results can be minimalistic, the extra time spent into creating the added details truly stand out.
Last but not least, we have the pros. I don't need to explain what you can do; I'll just show you! These finished cakes are more amazing than anything I could ever imagine. They're talented, creative, and well executed. Many 
colours
 are used, along with various frosting tips to create texture. This really brings the cake to life. At this stage, you can begin 
moulding
 the cakes into different shapes like the picture on the left.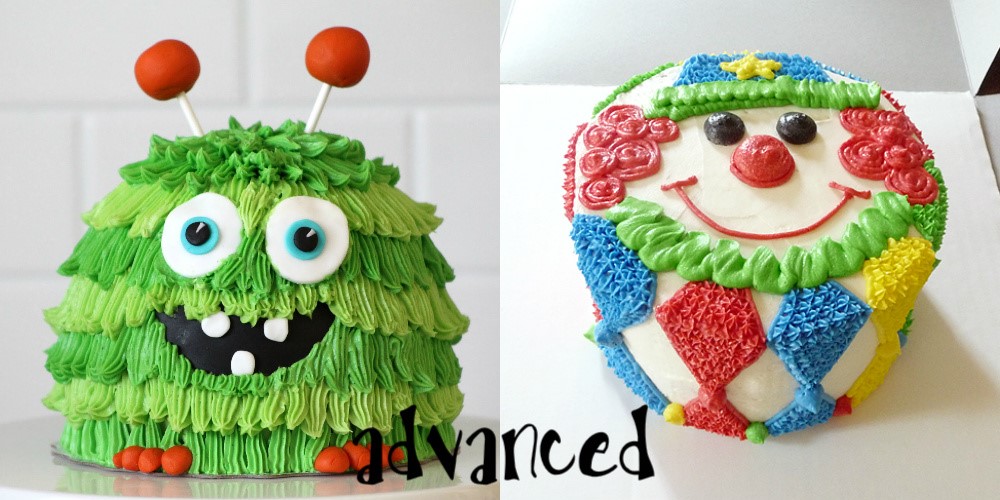 Left// A Blessed Life Atop a Cakestand Right// 
Brown Eyed Baker
In the end, regardless of if you're at a beginner or an advanced level, the finished product always shows one thing: love. Anything home made always bears much more meaning than something store bought. You will also be able to capture a priceless moment: the moment when your child tastes cake for the first time, whether it is a happy or tearful one.
This is blog post is by our awesome guest writer and baker Kim Nguyen at www.lovintheoven.com