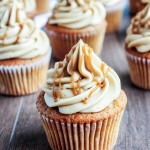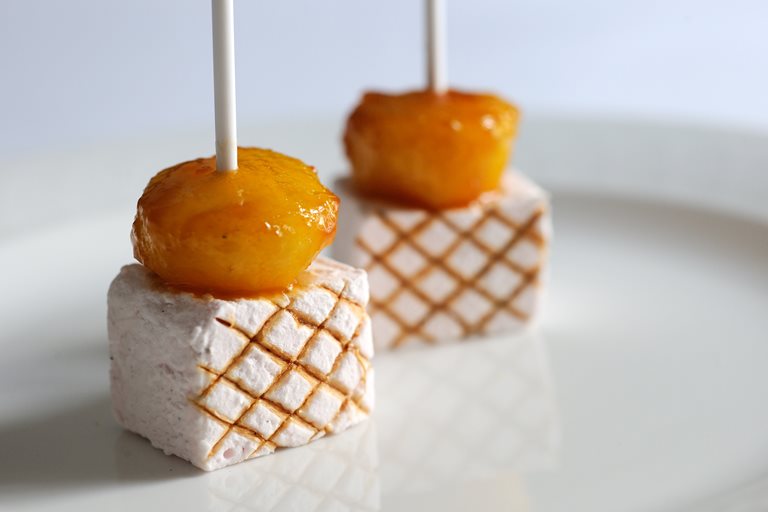 Toffee Apple's are a popular treat around this time of year; with Halloween and Bonfire Night approaching, there'll be a toffee apple overload among the coming weeks. I find that the traditional toffee apple's can get a little bit tedious, once I've eaten one, my toffee apple cravings are satisfied until the following year. So, I thought that this year, it'd be fun to have some toffee apple flavoured cakes and bakes alongside the traditional toffee apples! That way, there's something for everyone to enjoy! Take a look at the just some of the recipes I found.
Toffee Apple Gingerbread Loaf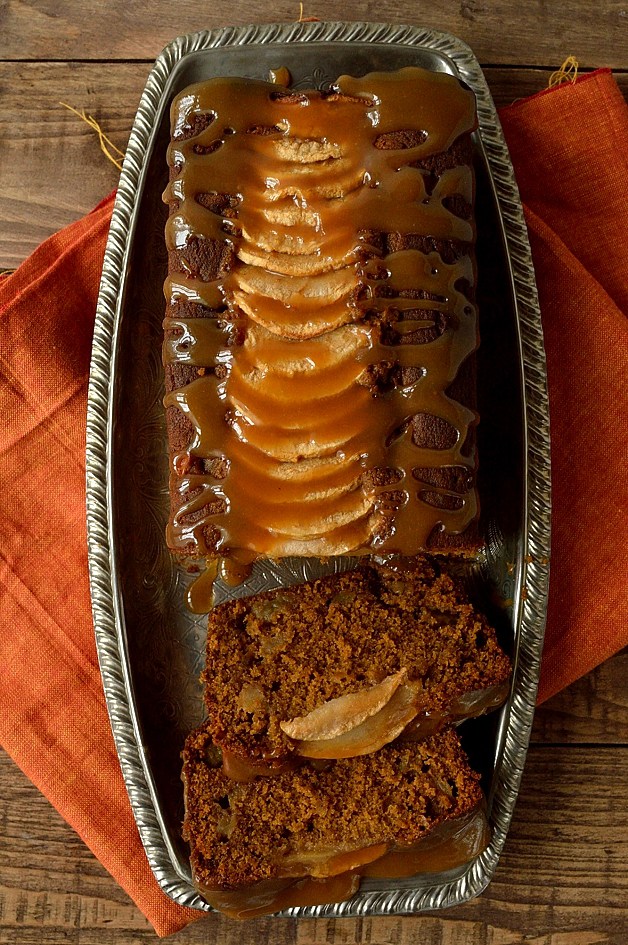 This recipe by
Domestic Gothess
combines toffee apples with a delicious gingerbread loaf. Not only are the toffee apples placed on top, they're also mixed in with the loaf cake! It goes hand in hand with a decent cuppa. The spices used in the recipe really gives the loaf that wintery feel - which is what we're all after at this time of year.
Toffee Apple Cheesecake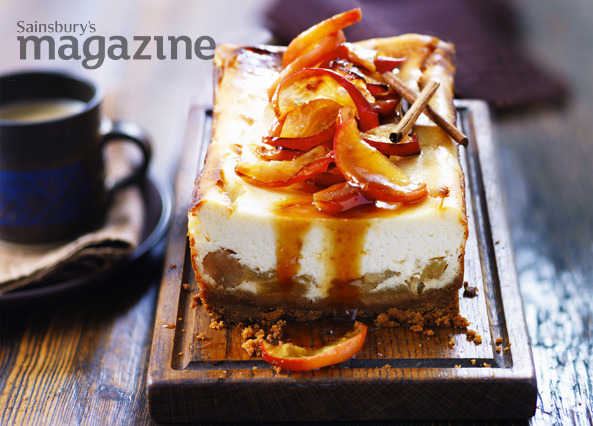 I don't know why, but I always consider cheesecake to be a summer dessert. Possibly because I tend to opt for things like sticky toffee pudding with lashings of custard around this time of the year to warm me up! But, this cheesecake recipe by
Jo Wheatley
couldn't be any less of a summer dessert. With cinnamon sticks and ginger snaps, it practically screams Christmas.
Spiced Toffee Apple Cake

For me this is the perfect twist on traditional toffee apples. The moist, mixed spice cake is the ideal tea time treat while the addition of toffee apples adds a nice little crunch! The sauce that's drizzled on top of this particular cake is sea salted caramel. You can find this recipe on the
Ren Behan
website.
Toffee Apple Chocolate Bark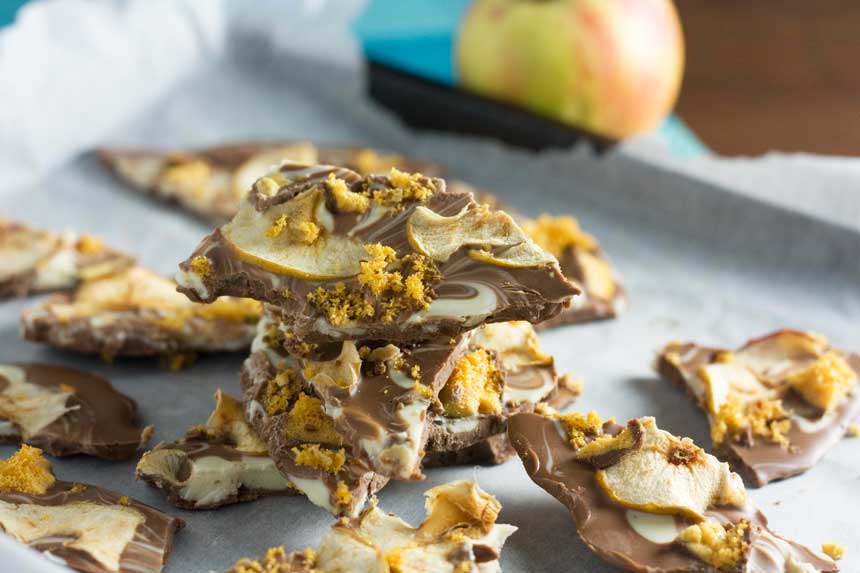 You're probably sick of hearing me bang on about chocolate bark, but this
Scrummy Lane
recipe is too good not to include. Not only does it have apples, milk chocolate and white chocolate but there are also sprinkles of a crushed Cadbury's crunchie bar. Of course, the best thing about chocolate bark is that you can top it with whatever you want!
Toffee Apple Cupcakes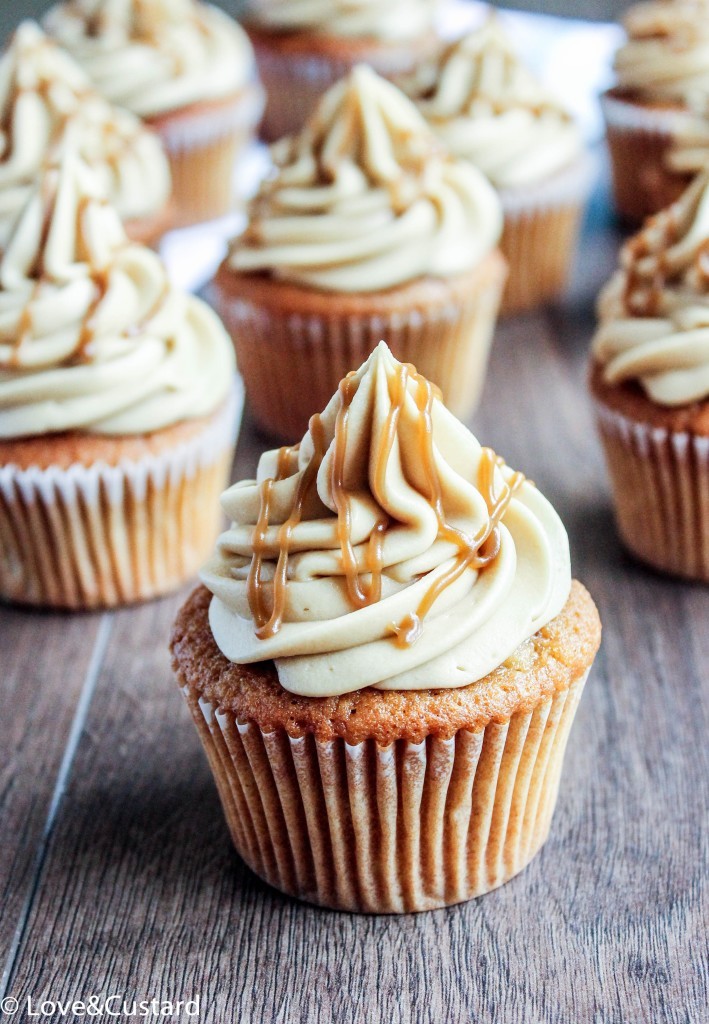 These cupcakes are the ultimate toffee apple treat. The super moist apple spiced cupcake is topped with toffee flavoured buttercream and drizzled with a toffee sauce. They're the perfect twist on a traditional toffee apple! If you fancy baking cupcakes, I strongly recommend this recipe! You can find this recipe over at
Love and Custard
.
Toffee Apple Marshmallow Kebabs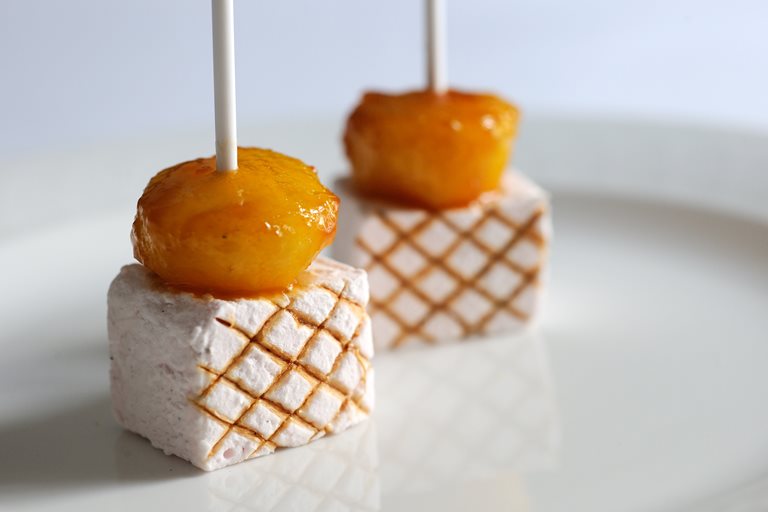 Now, these are definitely something I hadn't come across before and if you fancy a challenge, they're worth giving a go. The
Great British Chef's
recipe tells you how to get a perfect marshmallow for your toffee apple kebab. They'd be great little treats for your guests.
Sweet and Salty Bourbon Cinnamon Pecan Caramel Apples & Chocolate Drizzle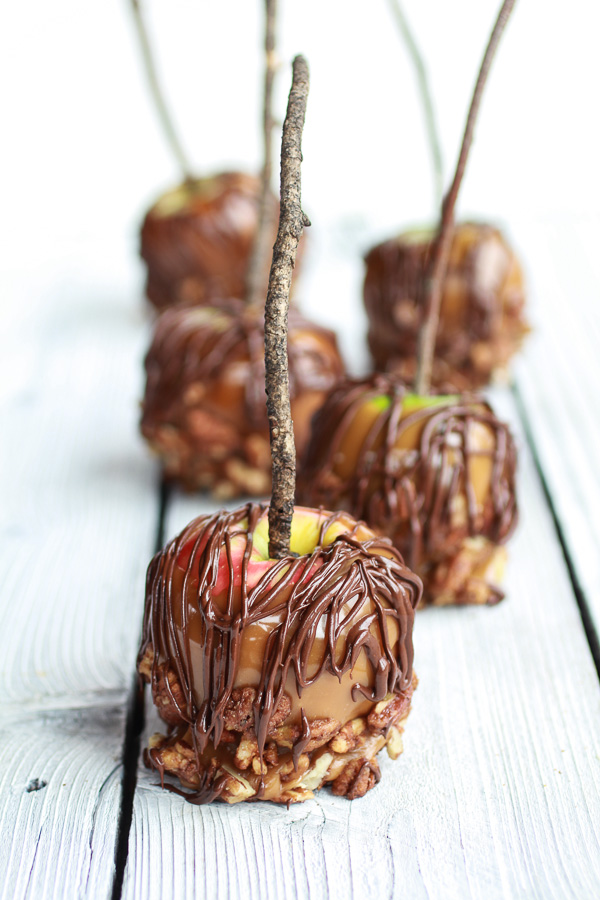 The name may be a tongue twister in itself, but this toffee apple recipe is a good'un. I mean, if you're going to make toffee apples, you may as well go all out. The sticks just add a really nice, almost creepy, touch making them ideal for any Halloween parties you may be throwing in the coming weeks. Get the full recipe at
Half Baked Harvest
.
Traditional English Toffee Apples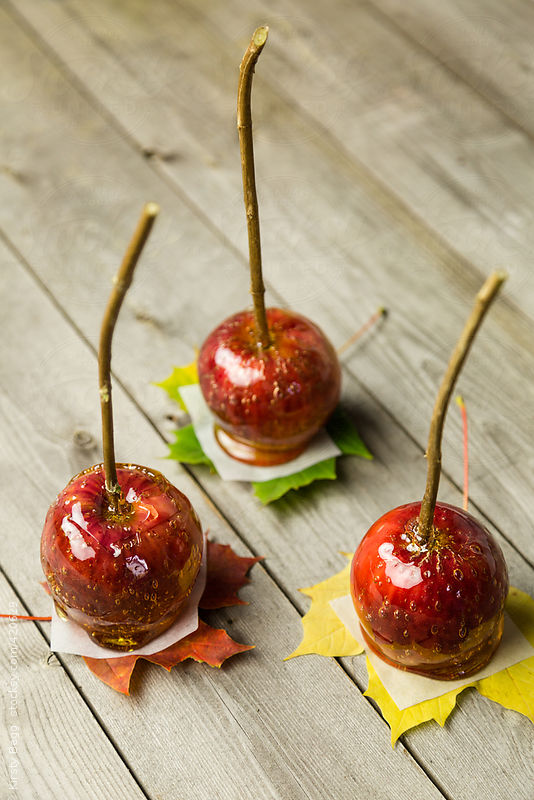 We couldn't write a whole blog post about toffee apples and not include a recipe to make the originals. This one written up by
Gourmet Photography
looked like an absolute cracker. At Yolli, we sell an array of
toffee apple products
- from sticks to bags! So, if you feel like going down the traditional route and making your own toffee apples, definitely check out that section of our website.