Italians consider Panettone to be a Christmas staple and we finally see it stocked in stores and supermarkets in abundance during the Christmas season also in Britain. However, what is the history of this delicious Italian fruit and nut bread?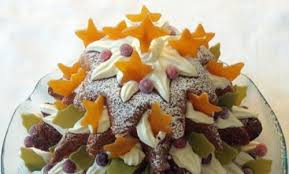 It is believed that Panettone derived from the Italian word panetto. In early times it was also named pane di tono, or ¨luxury cake¨. It is a brioche-type bread that is rich with butter, milk, eggs, orange zest, currants, and nuts. This delicious loaf goes through hours of proofing and rising, which gives the bread its tall, rounded shape with a light and fluffy texture that is simply divine to eat.Panettone, which originated in Milan, Italy, dates back to Roman times, and there is written proof that links this bread to Christmas, going right back to the 18th century. However, it was not until the 20th century that panettone was produced in large quantities by commercial bakers. Producing this fabulous bread in large quantities reduced the price of Panettone as well as increasing its popularity as a Christmas gift. Italians absolutely adore Panettone, especially during Christmas and New Year. Panettone is such a huge Italian symbol that they are attempting to stamp authentic Italian panettone products with an origin tag.Panettone is so loved in Italy that it is not uncommon for many families to have more in their homes than they know what to do with. Visiting guests throughout the holiday season will almost always be greeted with a sweet loaf on the table that can be eaten with sweet wine or coffee. Panettone is very often served with a spoonful of mascarpone cheese or a spreading of butter. This heavenly cake is also much loved as it keeps very well when boxed. It can also be placed in the freezer and kept for the following year. It is impossible to waste panettone, as the spongy, dry quality of this delicious bread is perfect for making bread pudding or French toast. Panettone comes in two shapes: low and tall. The first born panettone was the low type; however it quickly evolved into becoming taller. The Original Panettone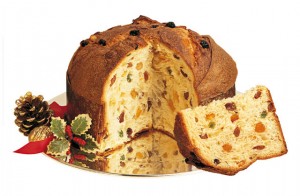 The original panettone was baked without using a mould. The reason for this is that the ingredients were different to today's versions. It did not contain the fat content or the quantity of eggs that pastry chefs use nowadays. Therefore, the result was a flat cake not a panettone.The Tall Panettone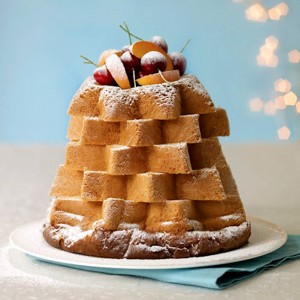 It was in the twenties that Angelo Motta changed panettone forever. He was ordered by the Russian community in Milan to produce two hundred pieces of kulic. It was this task that influenced him to enrich the panettone recipe with fats. Because of this the panettone mix was wrapped in straw paper for protection, as well as producing a taller loaf. From this the mushroom shaped panettone was born, which became the classic shape used in the industrial version.
The Modern Low Panettone
Milan´s pastry shop persisted to produce the low version of panettone over the years. Once the recipe was enriched with fats, paper baking cups were continually used.