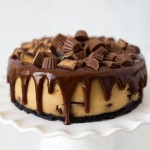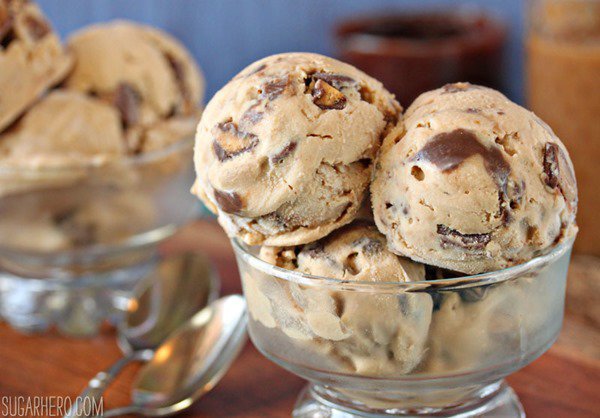 It's a well known fact that peanut butter tastes god damn amazing in almost every dessert you add it to. From ice cream to hot chocolate lava cakes, they always taste that smidge better after you've whacked in a big dollop of the nutty good stuff! Some of you may even go as far as eating it straight from the jar - don't worry, we're not judging you. So, with peanut butter as the key ingredient, each of these 10 puddings will have your friends and family reaching for more.
Peanut Butter Cup Cookie Skillet
Cookie skillets are always a big hit. Ooey, gooey and just plain delicious. If you haven't tried one yet then you are seriously missing out. We can't even begin to imagine how good this one tastes by
The Pinning Mama
.
Chocolate Peanut Butter Blondies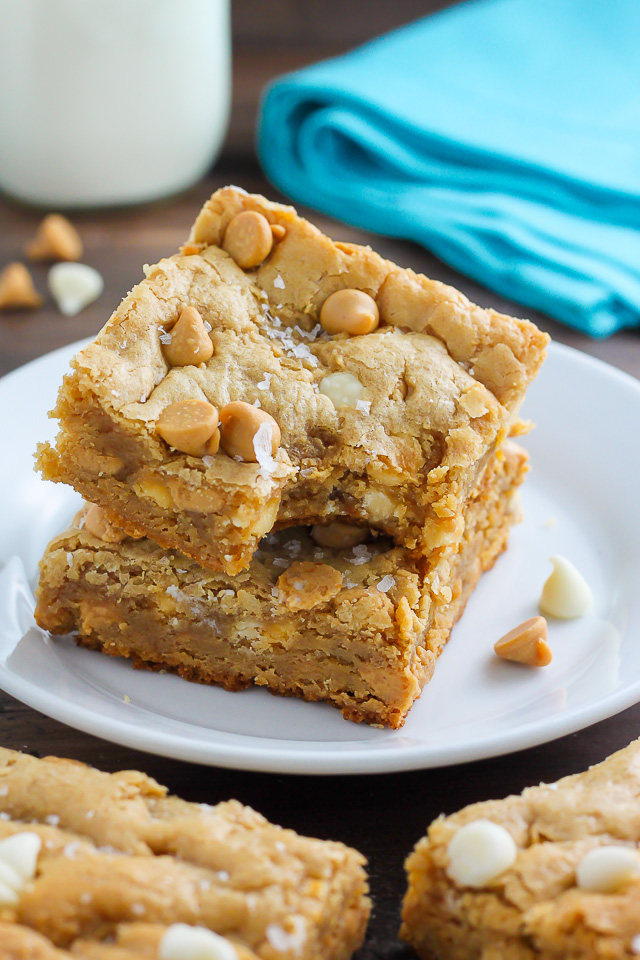 You would have these blondies prepared in under an hour. Bursting with peanut buttery, white chocolatey flavour - we can't imagine they'd last too long in a busy family household.
Baker by Nature
has struck gold with this recipe.
White Chocolate & Peanut Butter Cookies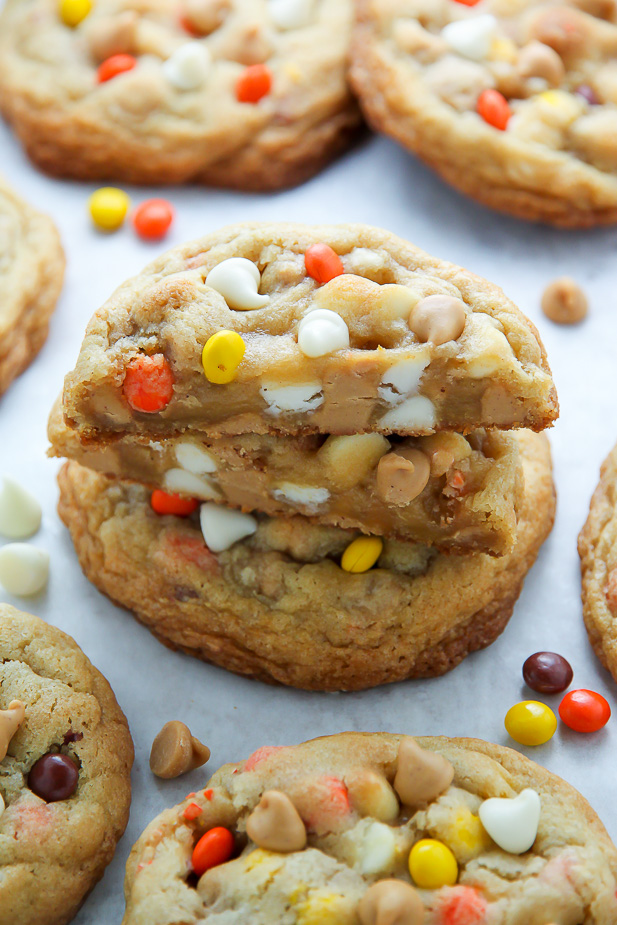 Another incredible white chocolate and peanut butter masterpiece by
Baker by Nature
. The best part is that the base of the cookie is made with simple ingredients that you probably already have lying around your kitchen - flour, sugar, baking soda, salt, eggs and vanilla. So, get cracking!
Peanut Butter Fudge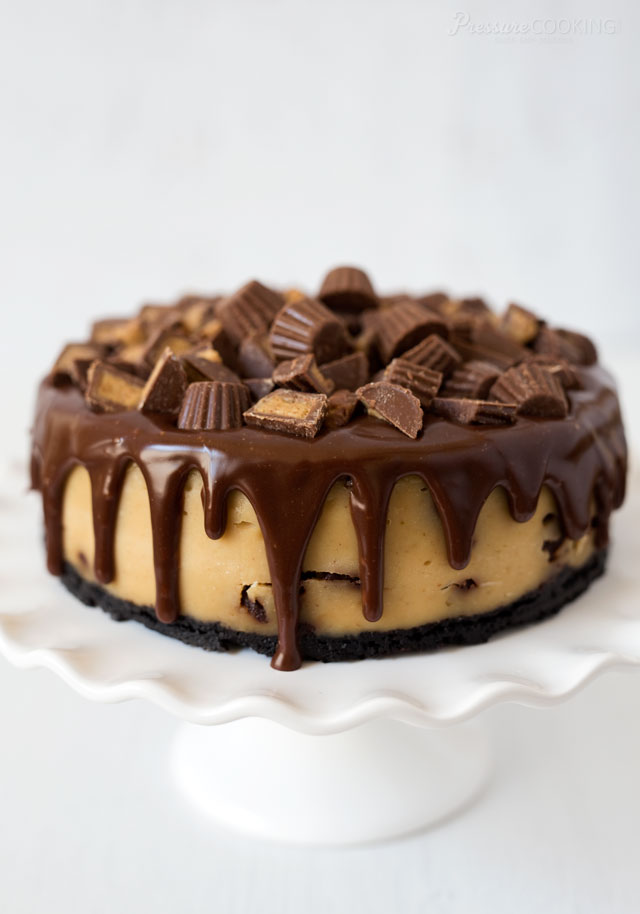 Cheesecakes are the best dessert ever. Fact. We could eat the whole lot in one sitting if it was allowed but with this super smooth, rich and creamy cheesecake by
Pressure Cooking Today
 you only need a little slither. Perfect for dinner parties, and your waist line - Okay, okay... maybe
not
your waistline.
Peanut Butter Ice Cream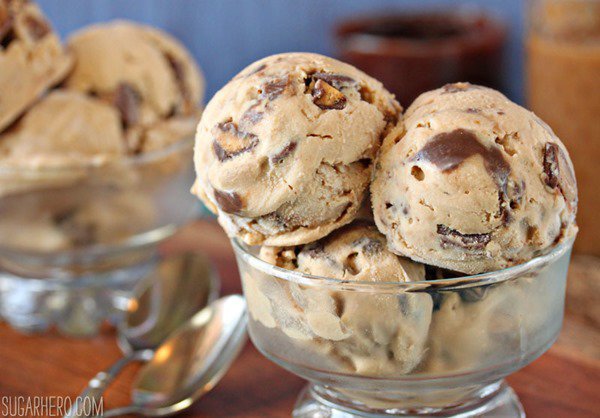 Make your own ice cream in under half an hour - say what!? Yupp, that's right. With this
Sugar Hero
recipe, you can make your own delicious ice cream that is bursting with an intense peanut butter flavour. If you're a serious peanut butter addict, there is even a recipe for peanut butter sauce to drizzle all over your ice cream.
Peanut Butter Cake Pops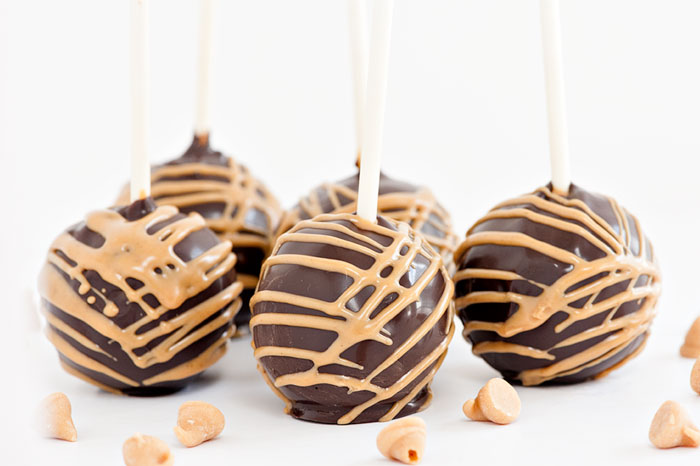 If you're one of those people who feels that peanut butter gets overpowered by chocolate when the two flavours are combined, you need to check out 
Sprinkles for Breakfast
cake pops. They dip the whole pop in peanut butter first, and THEN dip it into chocolate - Mmmmmmm heaven.
Peanut Butter Cupcakes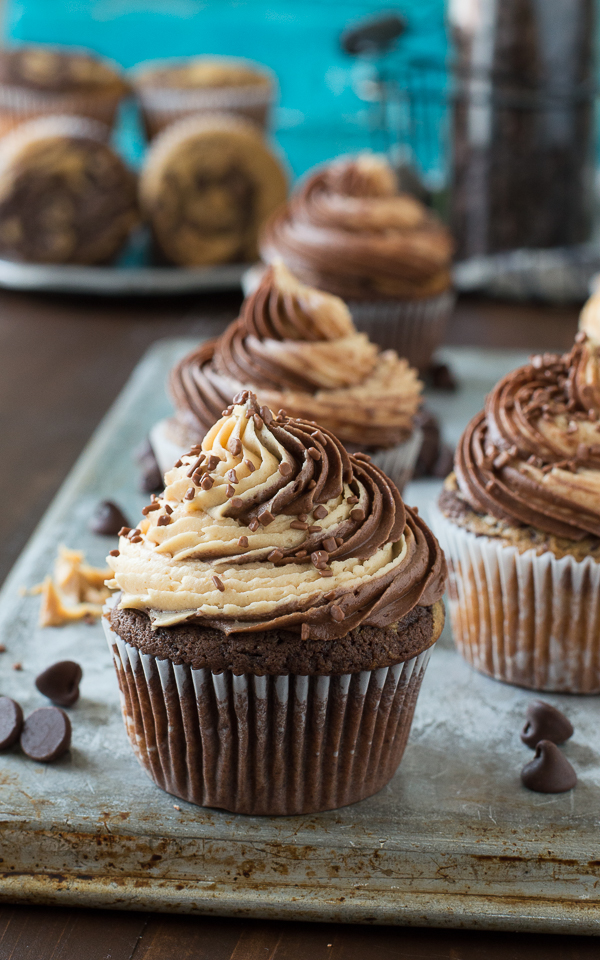 It was only a matter of time before a cupcake showed up on our blog post but, come on, how could we not include this one! The sour cream makes the cupcake extra moist and the choc and peanut butter combo just tops it off. Good work,
First Year Blog
!
Chocolate Peanut Butter Macarons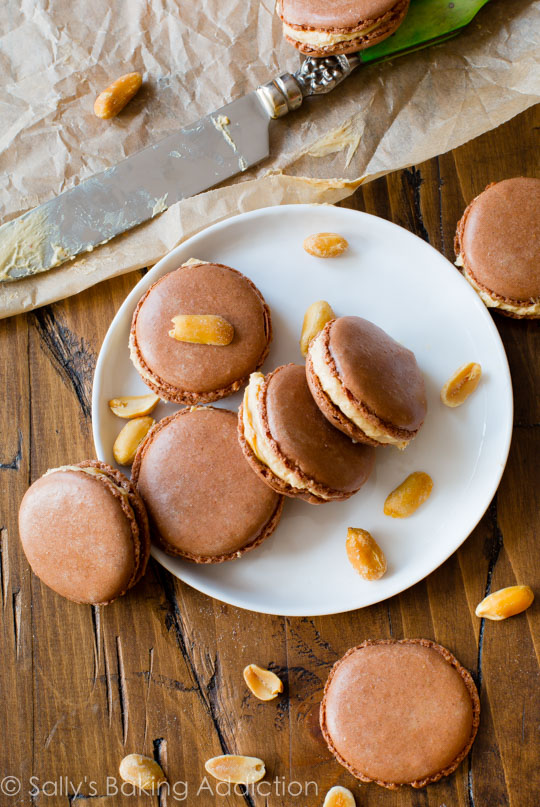 We are all aware that making macarons at home is not the easiest of tasks but
Sally's Baking Addiction
breaks it down for us. Sandwiched between the two chocolate macaron shells is a mouthwateringly creamy frosting - and it's peanut butter flavour, of course. What else?
Chocolate Peanut Butter Lava Cakes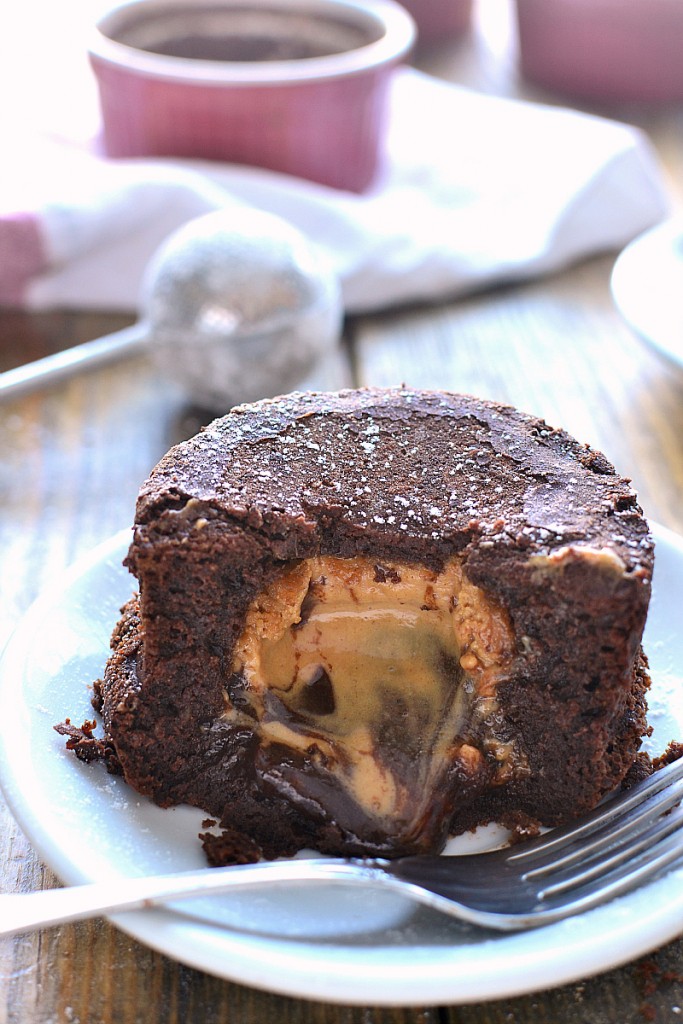 Just the title - Chocolate Peanut Butter Lava Cake - is enough to make you wanna dive head first into this pud. The salty-sweet flavour combo of this cake is absolutely heavenly. It's a pretty rich recipe but you NEED to try it. Head over to
Lemon Treed Welling
for the details.
Chocolate Glazed Peanut Butter Donuts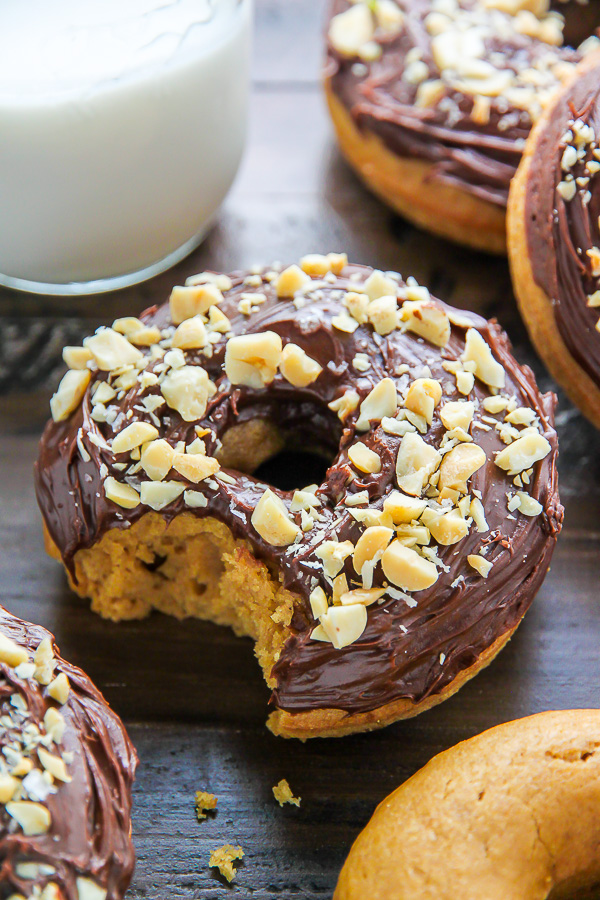 These little rings of heaven are made in just two steps. You will need a donut pan if you're planning to recreate this recipe because the donuts are baked. The subtle peanut butter flavour, smothered by a luscious chocolate glaze - what's not to love. We found this recipe on
Baker by Nature
.