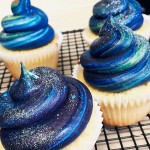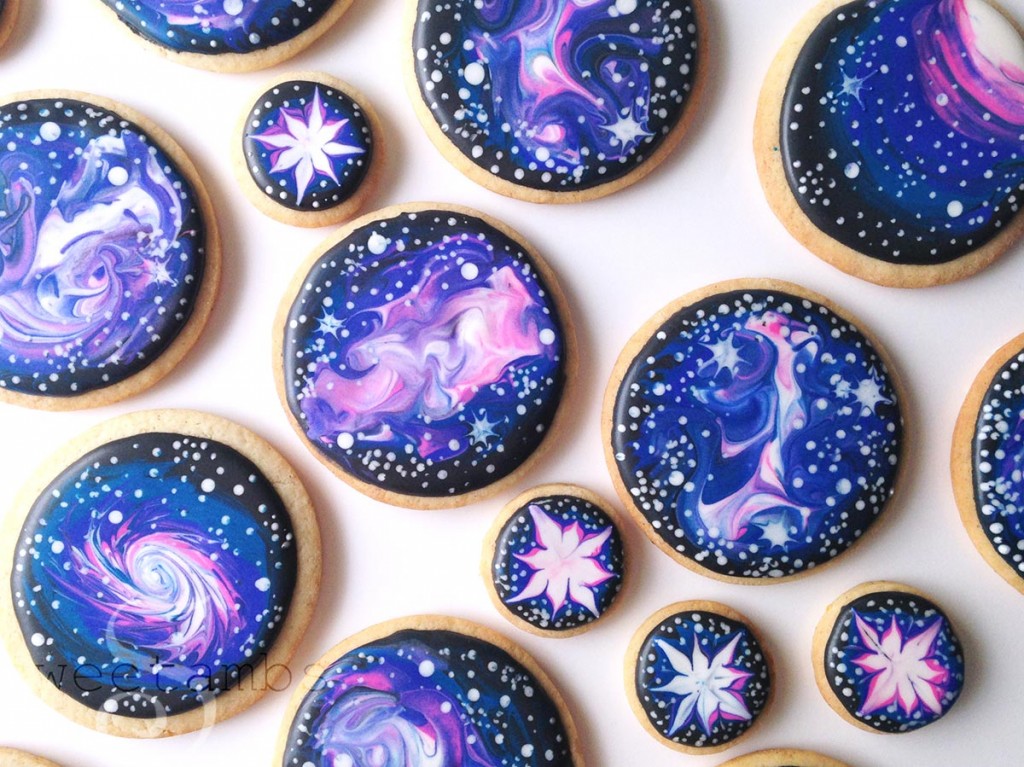 Space themed sweet treats seem to be the latest craze, and we won't lie, we are as obsessed with this awesome space trend as everyone else! It's so versatile, and you can go a
little
 bit crazy with decoration - let's face it, who doesn't love getting a bit carried away when decorating baked goods!? We've picked out 10 of the best space themed cakes and bakes we've come across, that will hopefully inspire you to jump on the ever so popular interstellar band wagon!
Space Macarons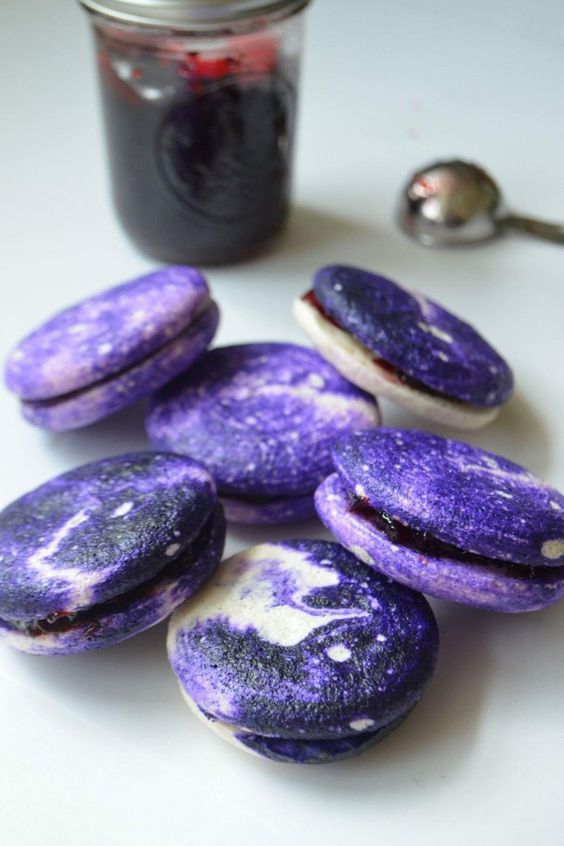 Macarons are not the easiest dessert to perfect, especially not on your first attempt, but when they're space themed, you can hardly resist trying them out. Imagine what they taste like if they look
this
good. We found these over on
Avacados and Ales
.
Planet Pops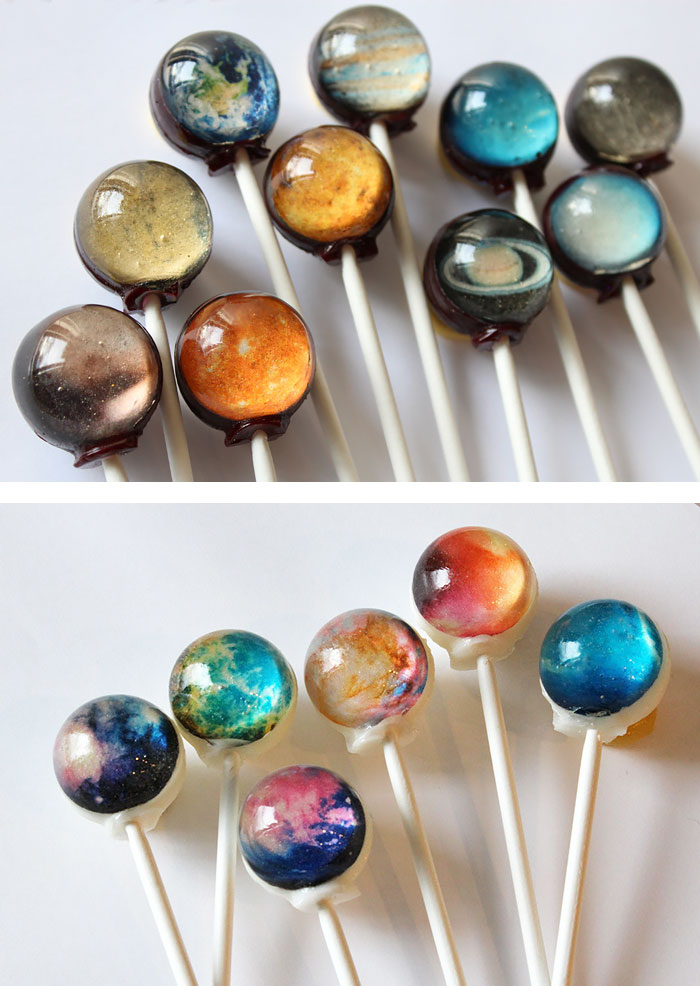 OK, so you probably wouldn't be able to make these planet themed lollipops at home but you can buy them from
Vintage Confections
, and they'll still have the same space-tastic effect.
Galaxy Ice Cream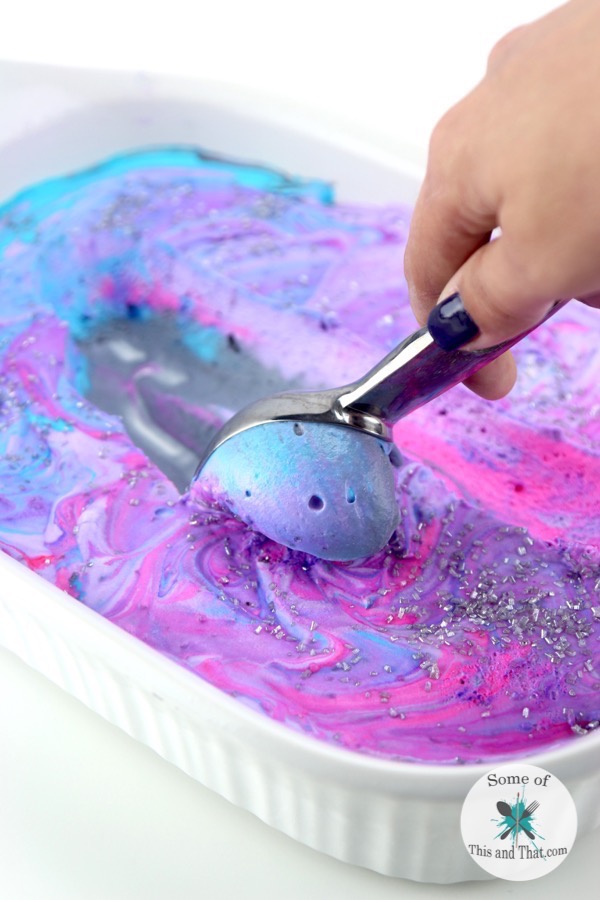 Some of This and That
have really gone to town with this home made ice cream. A mixture of blue, pink, purple and grey food colouring topped with edible silver glitter, it really fits in with the space trend!
Space Donuts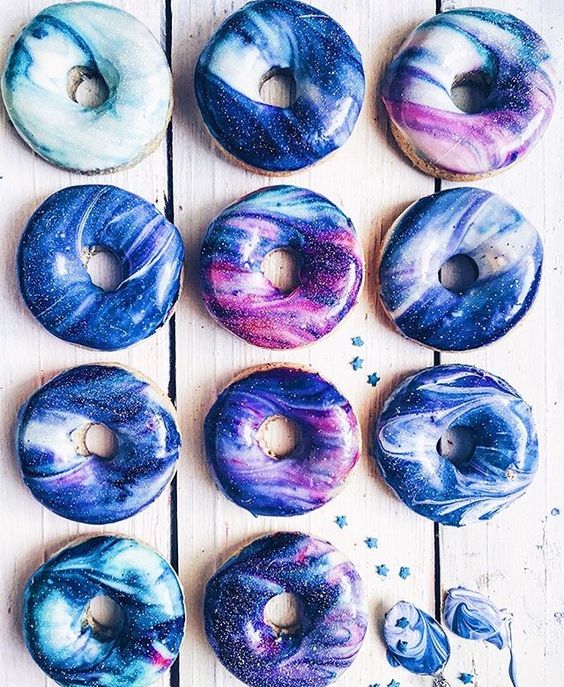 Have you ever seen a more appealing donut? If you say yes, we simply won't believe you. Every single one of them practically screams 'space' right at you! They're almost too pretty to tuck into... We said
almost
. These were found on
Instagram
.
Galaxy Cupcakes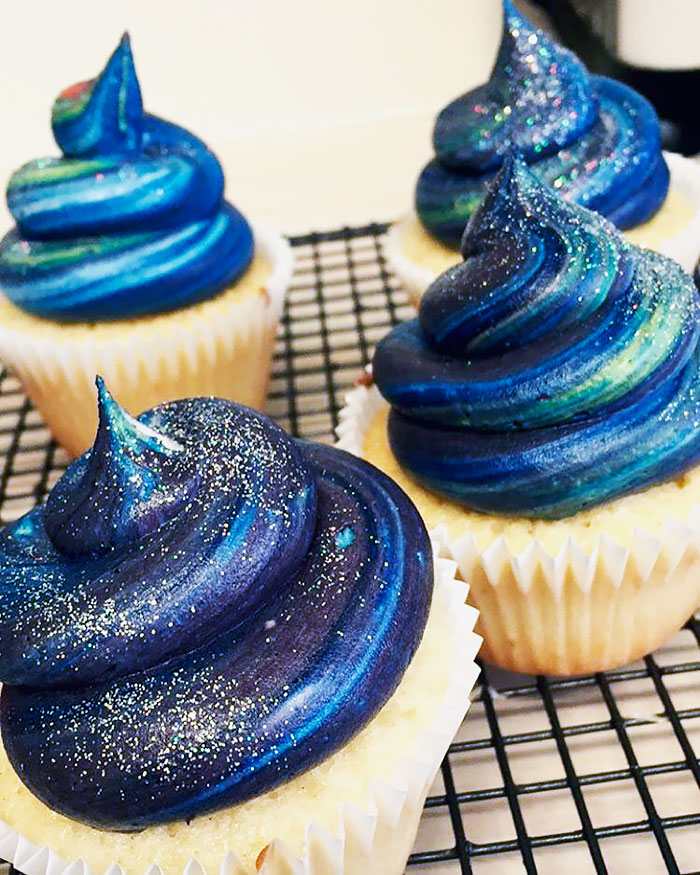 So simple, yet so effective. We absolutely adore these cupcakes with a space themed twist. The edible glitter adds something a little extra special - they literally look like they're from another planet. Don't worry though,
Leticia Bakes
made these beauties right here on Earth.
Galaxy Cookies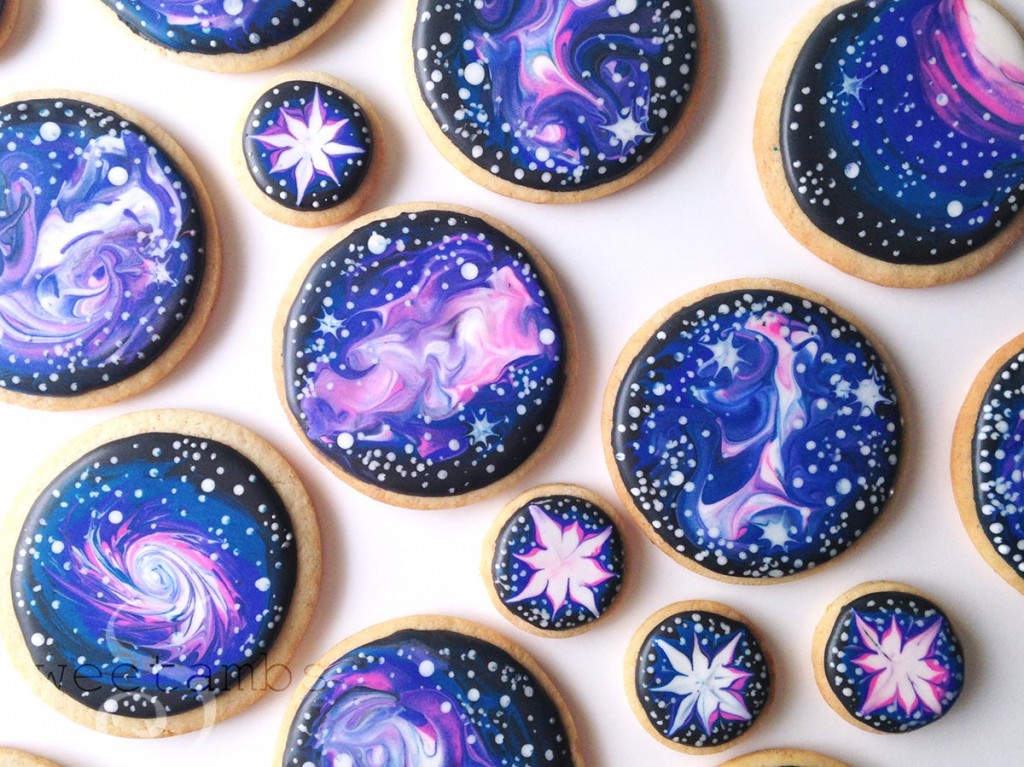 We couldn't talk about the space trend without mentioning
SweetAmbs
incredible galaxy cookies, now could we? Check out her informative video tutorial for some interstellar icing inspiration and recreate this mesmerizing design yourself.
Galaxy Cake
A Black Velvet Nebula Cake - if you haven't fallen in love with this cake simply from hearing its name when you see how creative the cake decorating process is, you'll definitely become obsessed.
Sprinkle Bakes
have done the space trend very proud.
More Space Cupcakes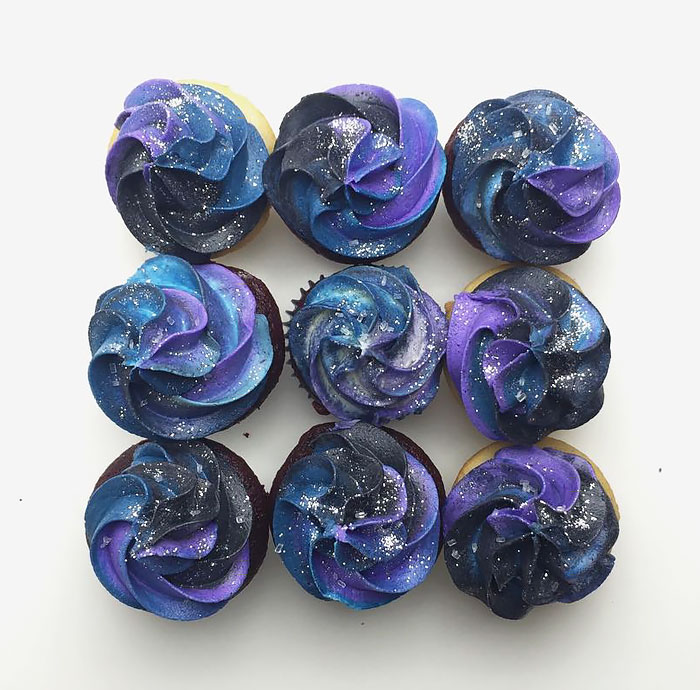 Come on, who doesn't love a cupcake! These beauties were another great
Instagram
find. Just like the other space themed cupcakes, they're a super simple design but they have an incredible effect.
Space Bark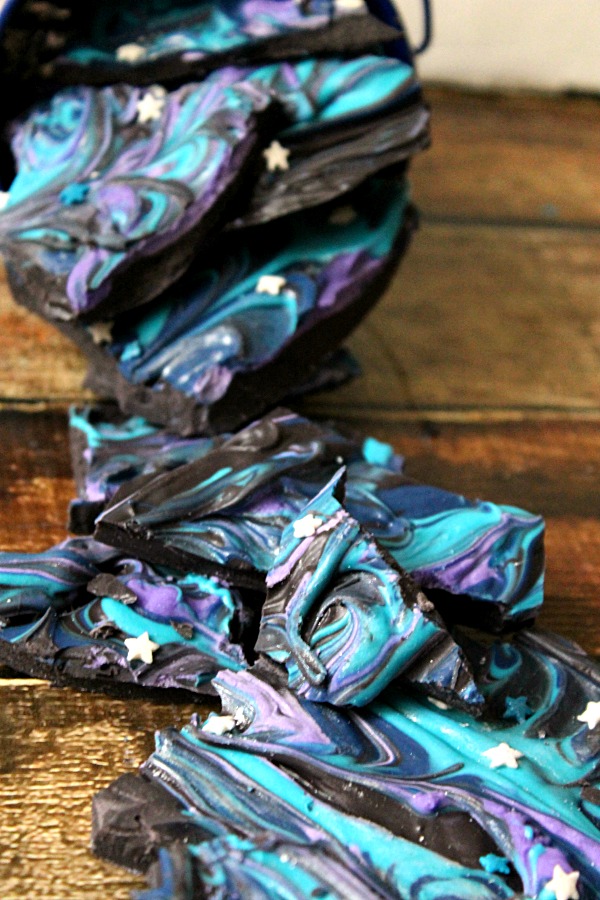 Chocolate bark is simple to make, and a great little treat. Simply start off with
black candy melts
and then mix in various other colours, along with some glitter or sprinkles for an additional effect. Just like this recipe by
Life With The Crust Off
.
Galaxy Biscuits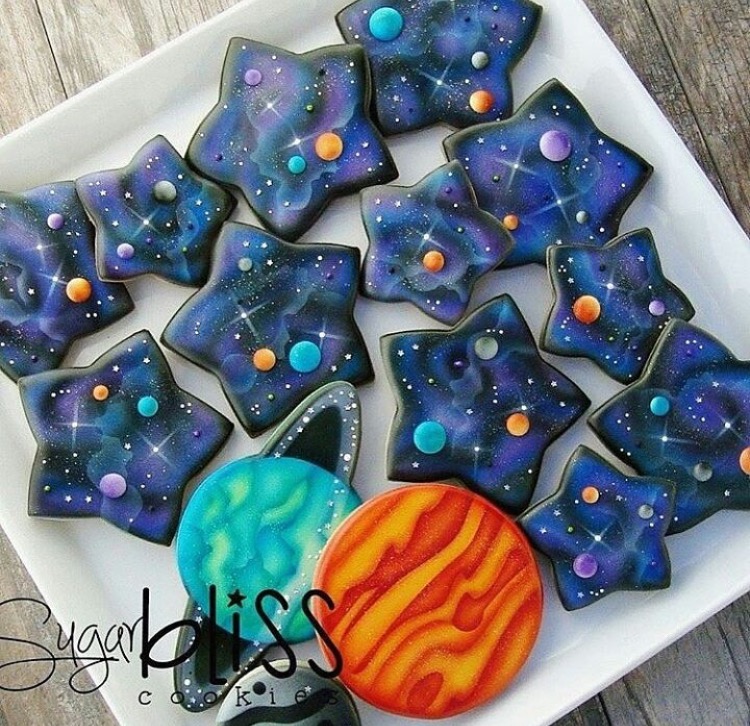 We absolutely love the detail of these
Sugar Bliss
space cookies. While the detail for them was likely done using an airbrush and a lot of skill, we hope these cookies have given you some serious inspiration to recreate them yourself with an individual twist.