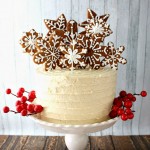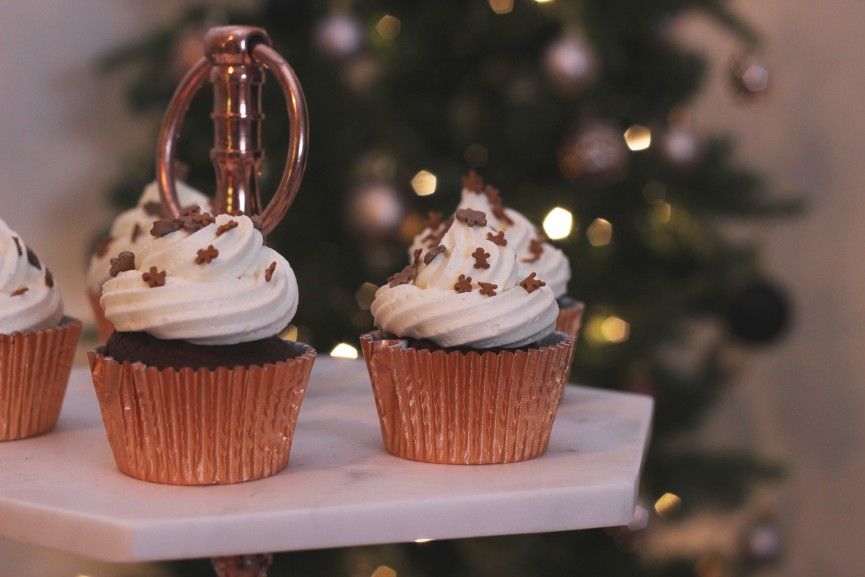 We appreciate that it isn't Christmas yet, but it's definitely not too early to start thinking about this years Christmas bakes. Especially if you're hosting Christmas Day! I always find it so festive for everyone to help themselves to many of my homemade treats, therefore, I like to have an array of them to keep whipping out throughout the day! When it comes to Christmas baking, it really doesn't get more festive than gingerbread and rather than whipping out the go-to gingerbread men recipes, we've put together a list of gingerbread inspired baked goods for you to try!
Gingerbread Cake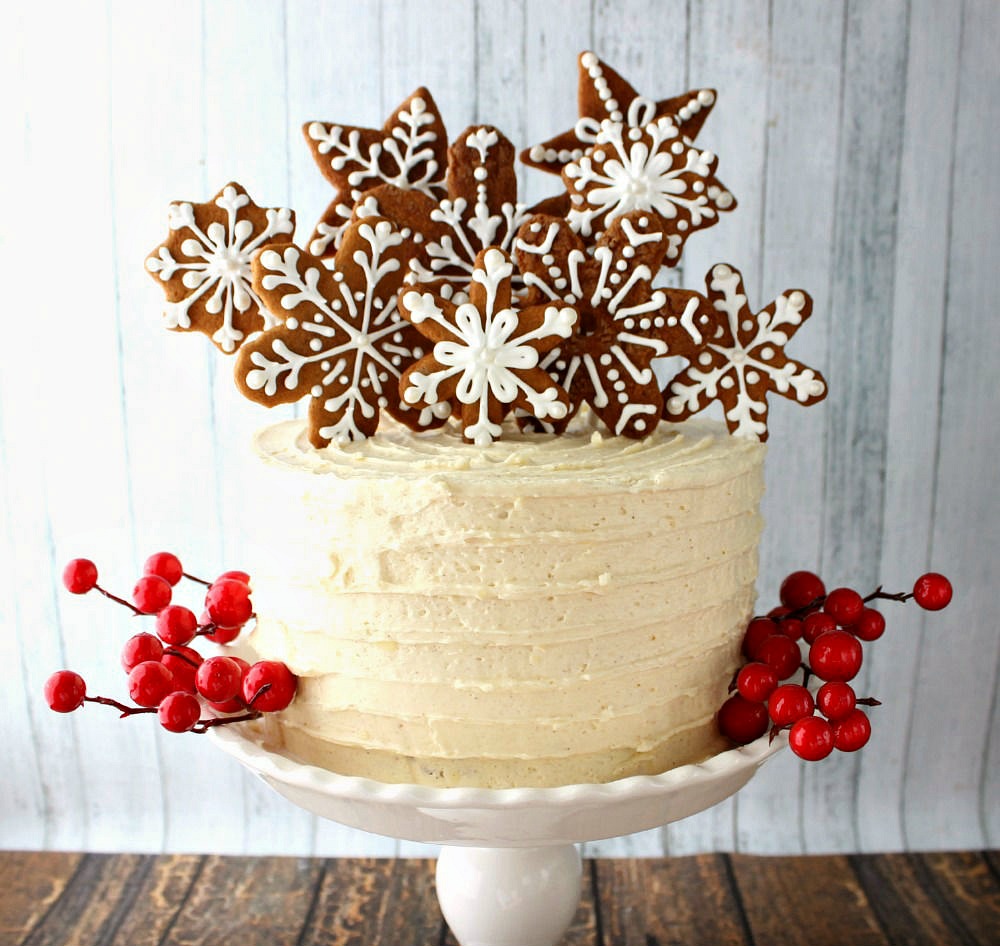 There are many members of my family who aren't huge fans of Christmas pudding; I do admit it's an acquired taste. You either love it or hate it. This delicious gingerbread cake with a coffee frosting would be a delightful alternative for those who aren't over keen on the traditional Christmas Pud!
Source: The Simple Sweet Life
Gingerbread Cookies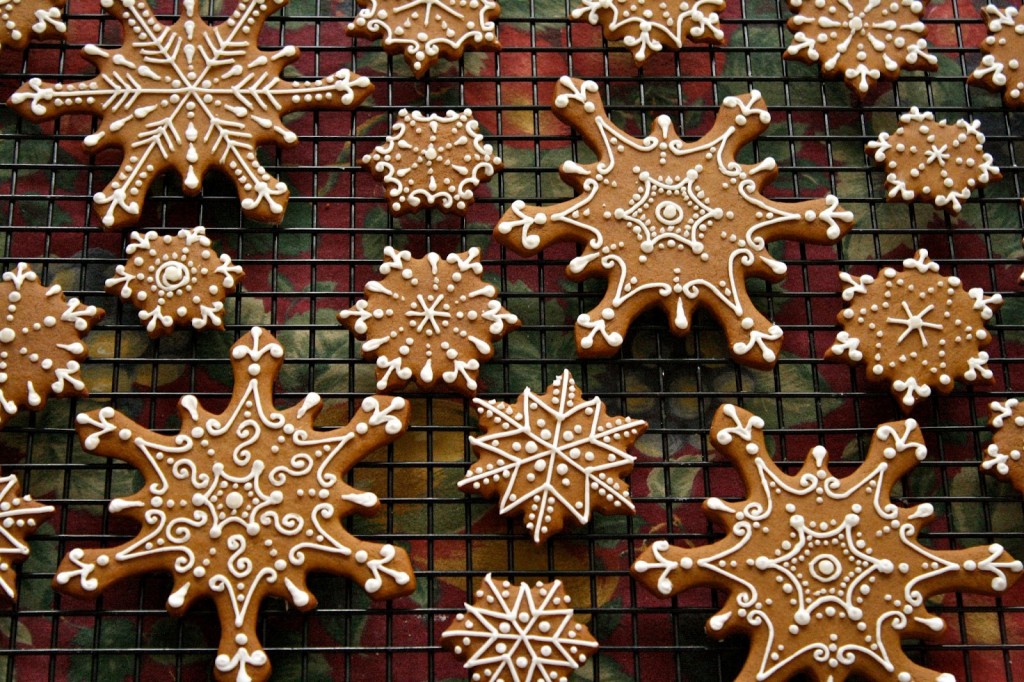 I couldn't not include some gingerbread cookies. You could even give these babies away as a gift - although they're far too delicious to just hand out willy nilly, trust me! This particular recipe yields around 5 dozen cookies, so you'd definitely have enough to pass around on Christmas Day! If you wanted to go all out with the decoration, you could use Yolli's Paper Straws and turn these cookies into 'Cookie Pops.' See the example below.
Source: Cosmo Cookie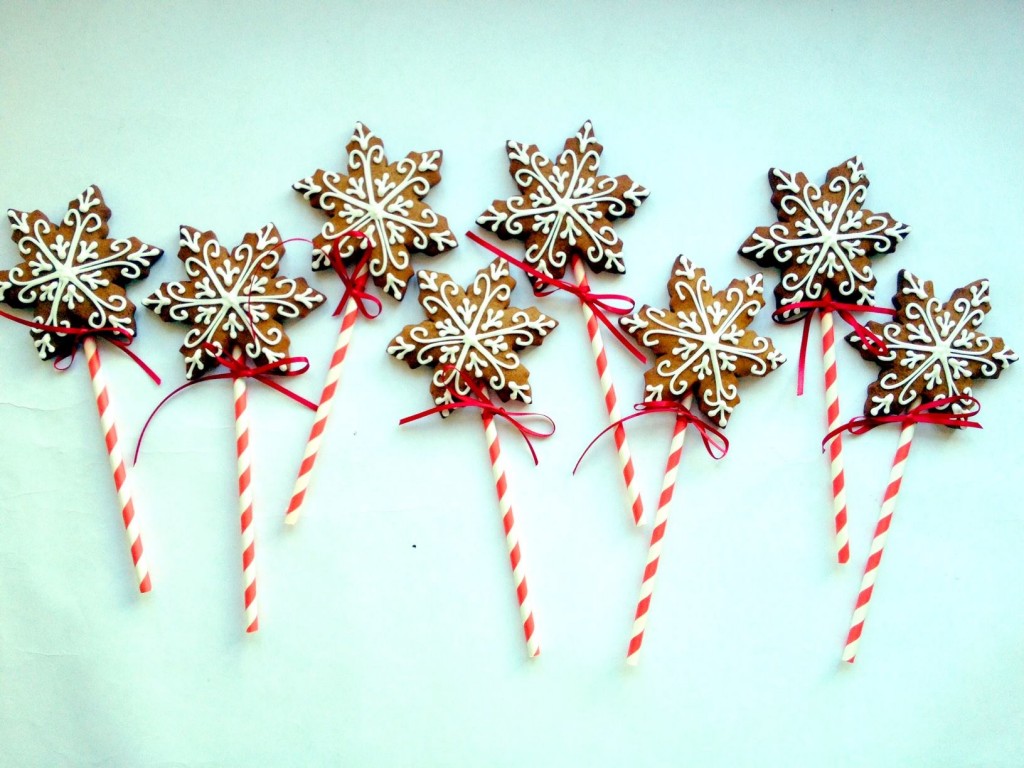 Gingerbread Biscotti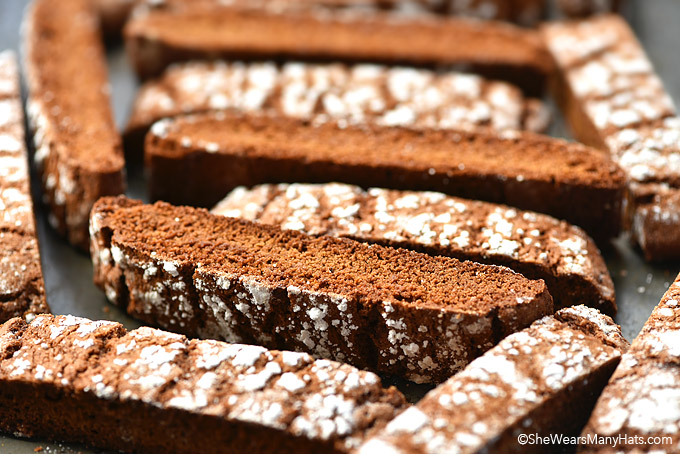 Biscotti is an ideal treat to serve with tea or coffee after a big meal - like Christmas dinner - especially if it is gingerbread flavoured. This spicy, crunchy treat will have your mouthwatering as they're baking; you're house will be filled with an aroma of gingerbread. 
Source: She Wears Many Hats
Drunken Pear Gingerbread

Initially, what drew me to this recipe was the presentation. How cute do those poached pears look just sitting in the middle of a delicious gingerbread loaf? Then, when I read the recipe, I realised just how easy it is to make. It has the wow-factor, yet won't take you too long to make! Ideal for the busy Christmas period. 
Source: Broma Bakery
Gingerbread Fudge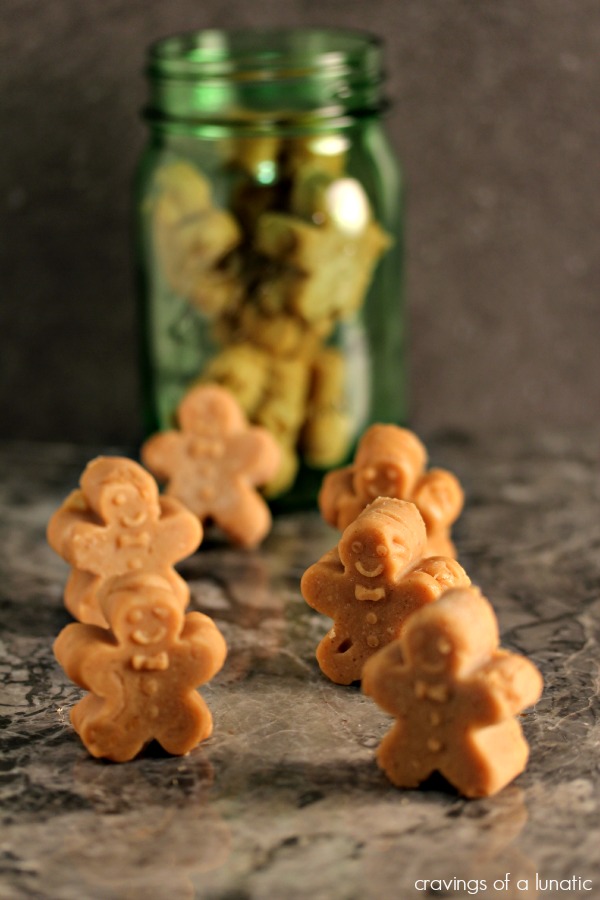 This fudge is absolutely bursting with flavour, and the fact it is in the shape of a tiny gingerbread man just makes it extra special. The recipe makes 16-20 fudge pieces. Fudge is a fun little treat that you can bag up and give away as an edible gift - or just to stuff your face with in the comfort of your own home. 
Source: Cravings of a Lunatic
Gingerbread Cookie Bars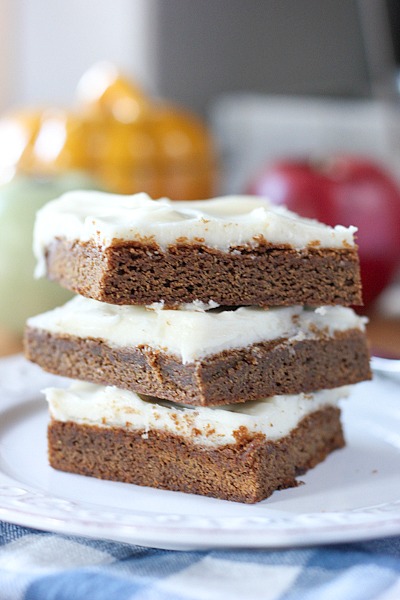 These cookie bars are super easy to make and topped with a delicious cream cheese frosting, how on earth could you say no!? You could cut your bars to any size you wish and enjoy the sweet and gooey goodness of this delicious recipe.
Source: Laughing Spatula
Gingerbread Cheesecake Cookie Cups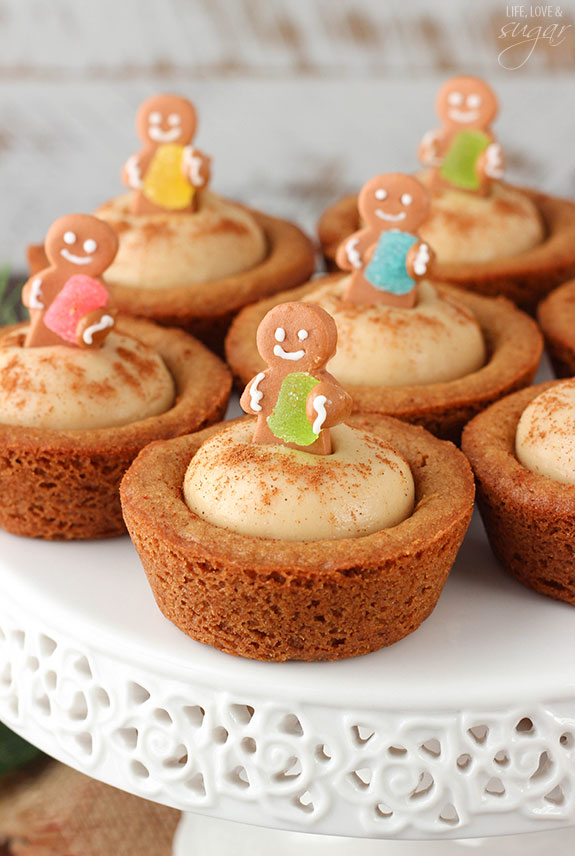 A soft, chewy gingerbread cookie cup and a brown sugar spiced, no-bake cheesecake - COMBINED! What more could you possibly ask for? These little sweet treats are a really cute way to impress any guests you may be having over the Christmas period. They're only little so you can eat as many as you like, right? 
Source: Life Love and Sugar
Chocolate Gingerbread Truffles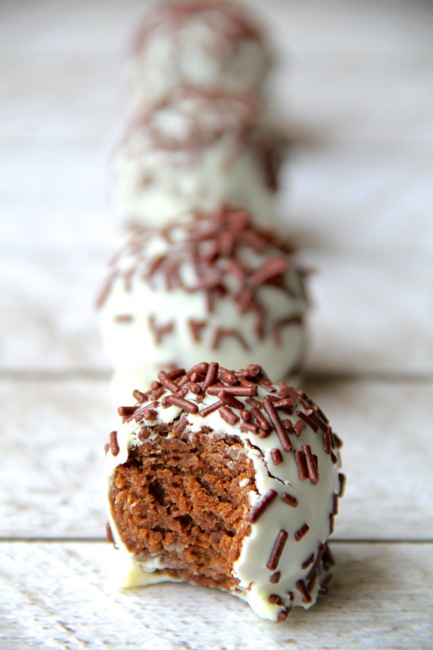 These little gingerbread truffles are made in a similar way to that of a cake pop - so if you're a fan of the cake pop craze, you're definitely going to love this recipe. They take no longer than 15 minutes to make, just coat them in white chocolate and add some sprinkles and they'll be good to GO!
Source: Savory Style
Gingerbread Cupcakes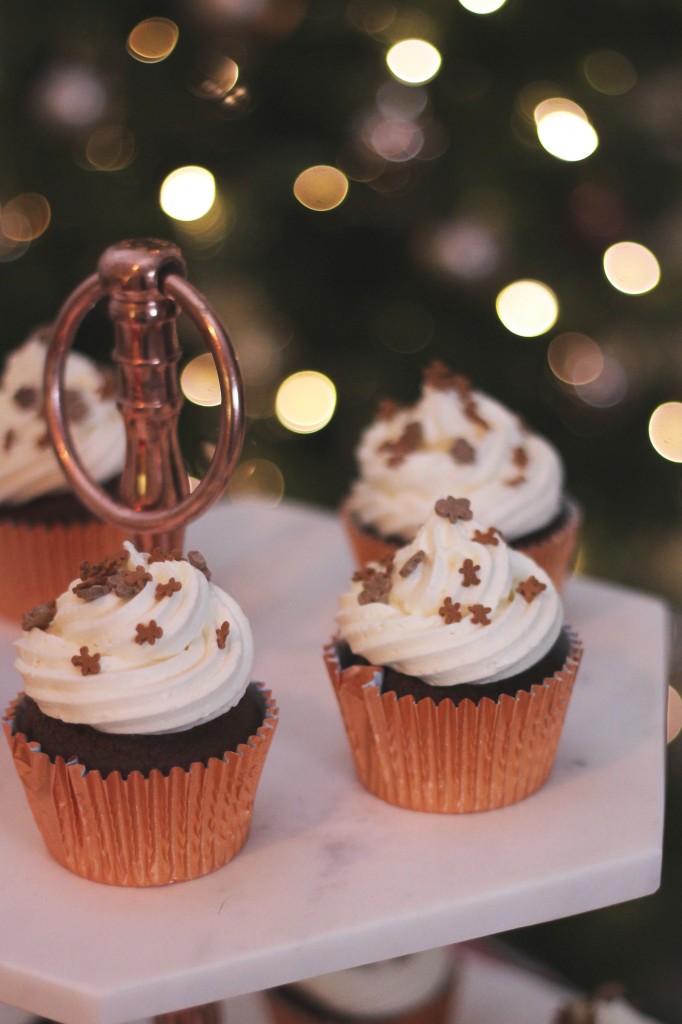 This recipe makes for 12 soft, springy, delicious gingerbread flavoured cupcakes topped with buttercream and mini gingerbread sprinkles. They're an ideal festive cupcake - you could even add some cinnamon to your buttercream frosting to really go all out with the Christmas spices.
Source: Zoella
Gingerbread Crinkle Cookies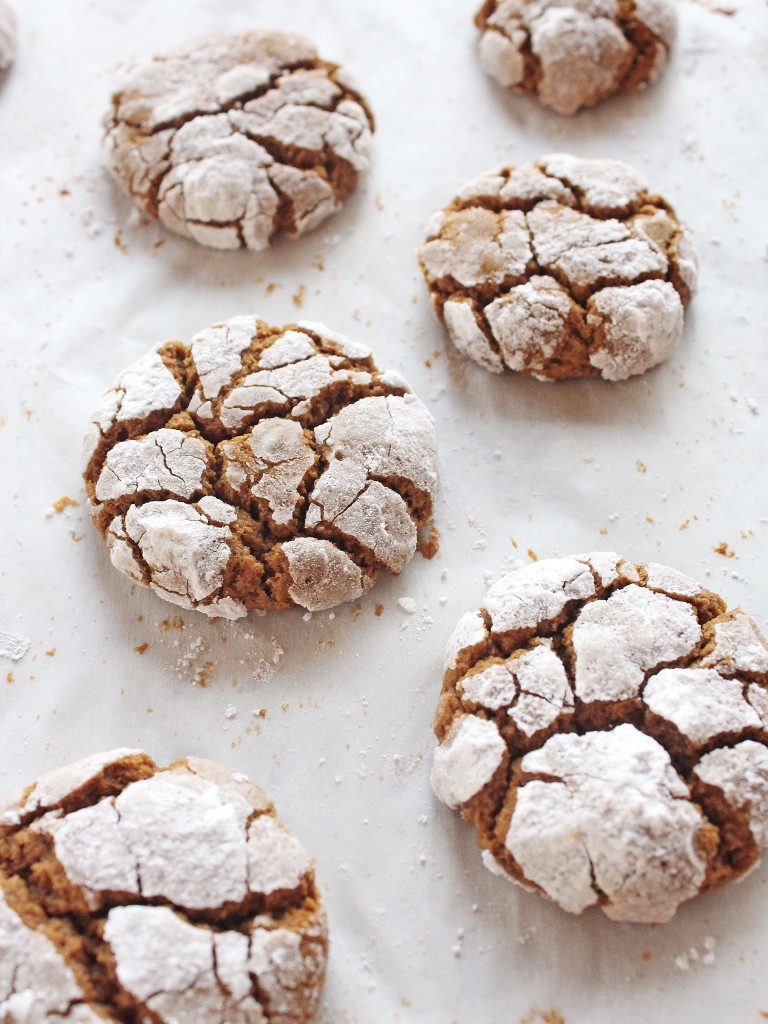 I really like the look of these cookies; to me, they look as if they've been out in the snow, which I love. The recipe makes 24 chewy, scrumptious cookies packed full of gingerbread flavour. The cracks in the cookie show the insides of a perfectly baked cookie. 
Source: If You Give A Blonde A Kitchen