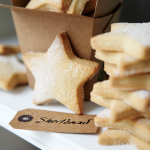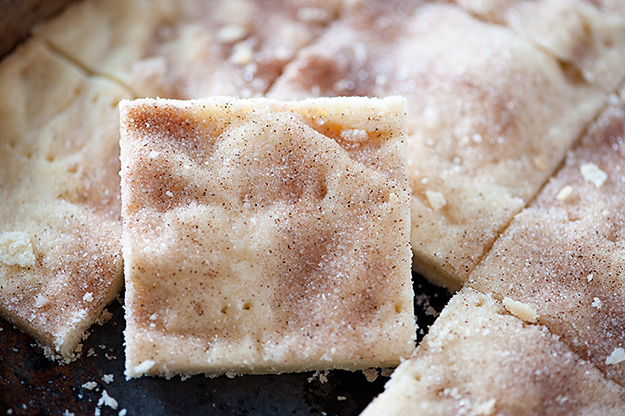 Some of you may think it's a little bit early to be thinking about Christmas presents, but at Yolli, we feel that you can never be too prepared. It's got absolutely nothing to do with the fact that we just love Christmas - honest! Anyway, every Christmas, there will always be at least one person that you struggle to buy presents for and our philosophy this year will be: "If in doubt; bake it out!" Bake a batch of delicious, homemade shortbread and you have got yourself the perfect gift to give to your family, friends and loved ones this Christmas. No last minute panicking, no waiting for online order deliveries! All you need if some ingredients and a kitchen.
Cranberry Orange Shortbread Cookies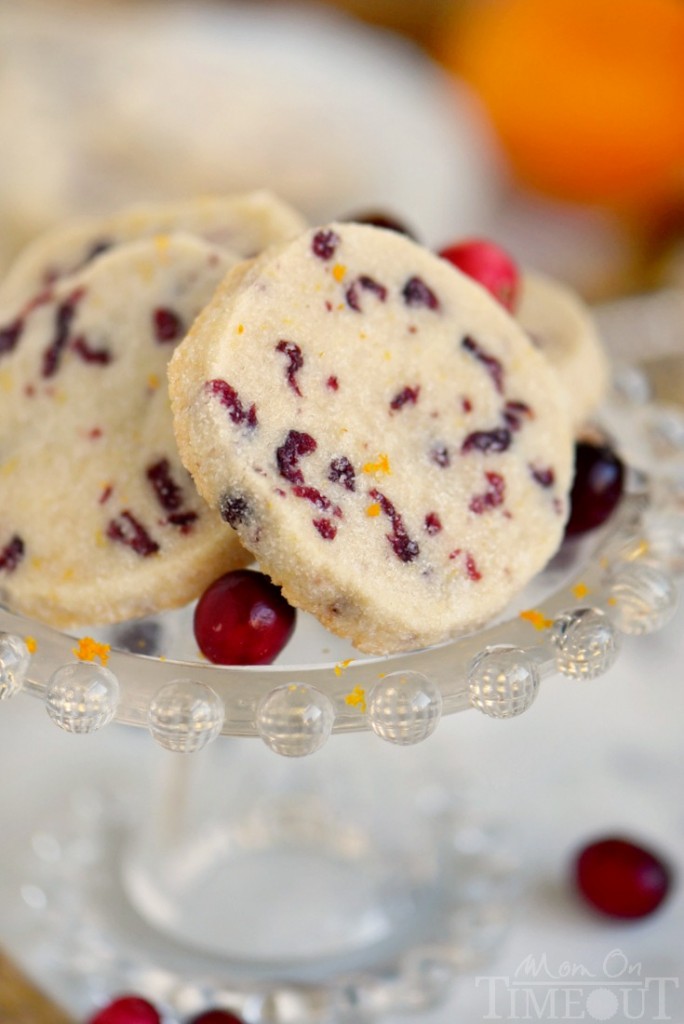 This shortbread recipe is surprisingly easy, and packed full of festive flavours. Orange and cranberry make a delicious combination, with the zesty orange flavouring taking away from the tartness of the cranberries. It takes a little over 2 hours to make 2 and a half dozen cookies. You can find the recipe over on
Mom On Time Out.
Salted Caramel Shortbread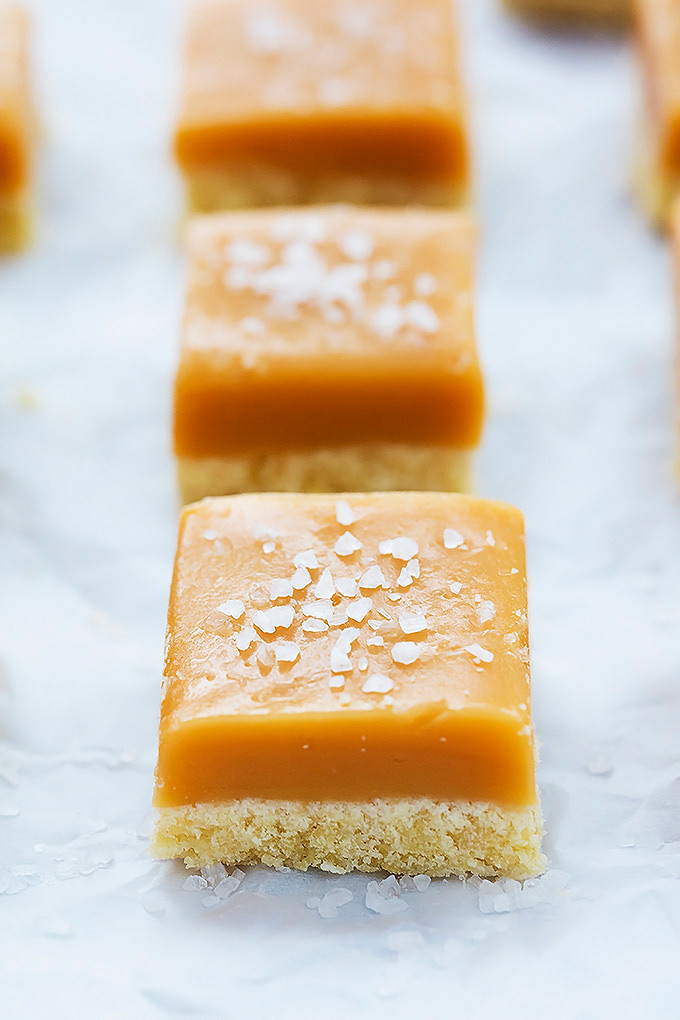 If the person you're gifting has a pretty big sweet tooth, this recipe would probably be the best bet. The base is a scrumptious, butter shortbread topped with a rich, chewy caramels and sprinkled with sea salt. You'll definitely want to make two batches of this shortbread, one to give as a gift and one to devour yourself. The recipe is available at
Le Creme De La Crumb.
Coconut Lime Shortbread Cookies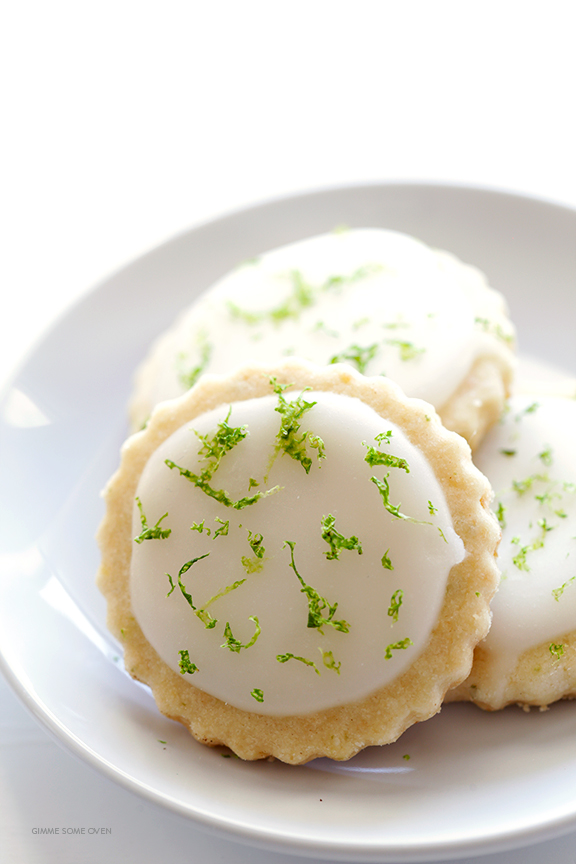 These Coconut Lime Shortbread Cookies are the perfect way to settle a sweet craving. They're light enough that you don't feel too guilty for eating them, but sweet enough to give you a much needed boost. If your loved one is a fan of fruity, fresh flavours, these cookies are the ones to go for. Go and check out the recipe on
Gimme Some Oven.
The Ultimate Millionaire Shortbread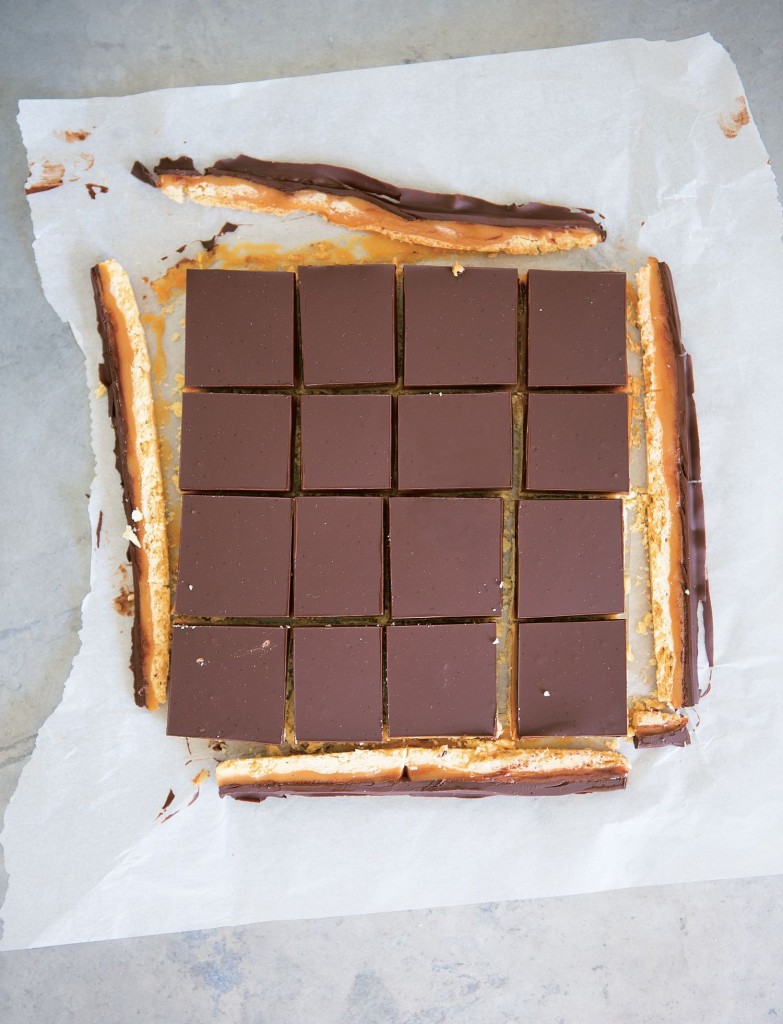 Everyone has heard of Millionaire Shortbread, and if you haven't, you've been missing out your entire life. There's a reason it's called 'Millionaire' shortbread as it has everything the perfect sweet treat could possibly need: a buttery, crumbly shortbread base; smooth, sweet, gooey caramel and finally, it's topped with perfectly tempered dark or milk chocolate. Get this particular recipe over on
The Happy Foodie.
Orange Chocolate Chip Shortbread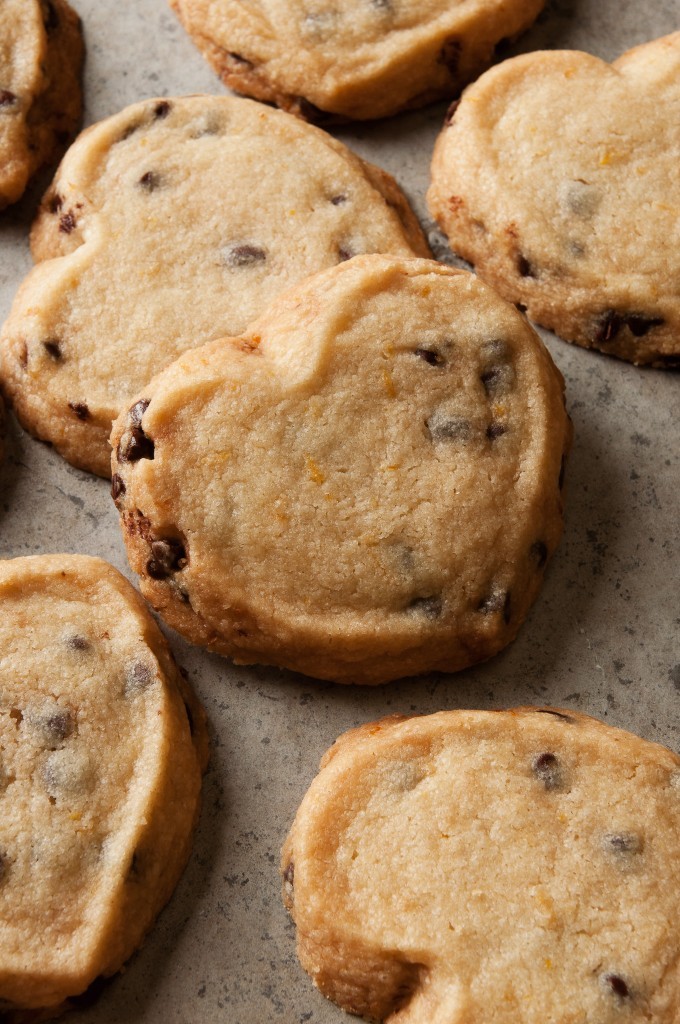 In many of our previous blog posts, we've raved about the deliciousness of a chocolate and orange combination, so I'm pretty sure you can understand why these shortbread cookies are included in this list. They're even cut out into little heart shapes, making them even more appealing. At Yolli, we have a
heart cookie cutter
you could use to recreate this look! Find the recipe over on
I Bake He Shoots.
Nutella Shortbread Cookies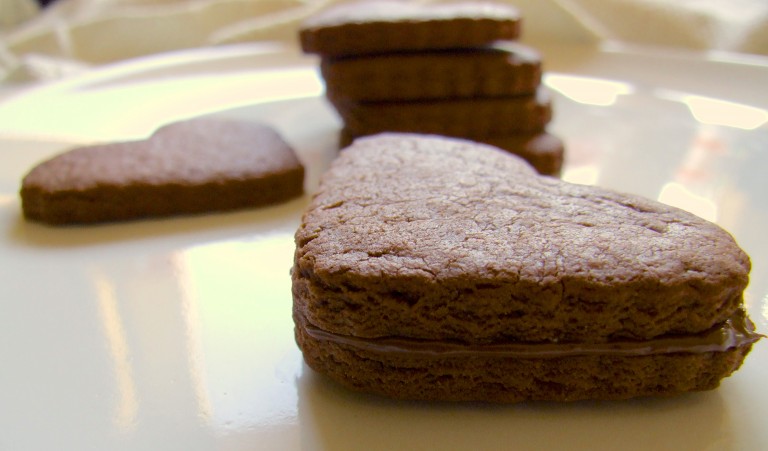 OK. So, if a blob of Nutella sandwiched between two Nutella flavoured shortbread cookies doesn't sound insane to you then we cannot be friends. They're the perfect chocolate treat for any Nutella fiends in your family! They take no more than half an hour to make and with the
Family Friends Food
recipe, you can have 30 cookies made at once!
Traditional Shortbread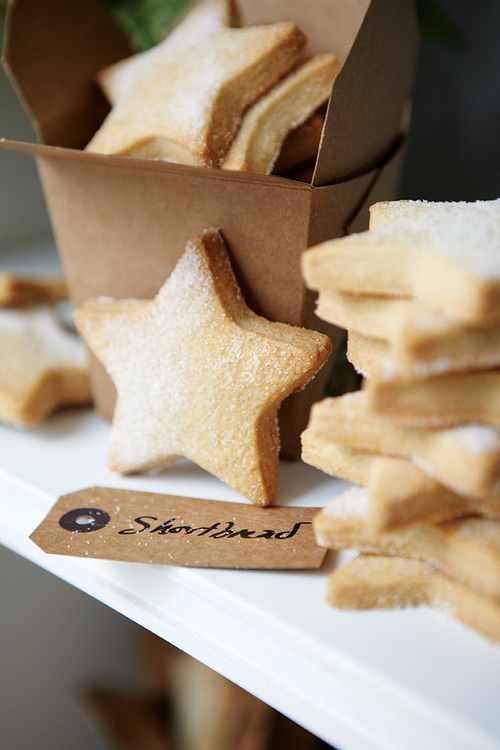 Now, we couldn't write a blog post that was all about shortbread and not include a traditional shortbread recipe! These cookies are a fun way to get the little ones involved as you can make them into a bunch of different shapes using the Yolli cookie cutters. Dust them with sugar and they're good to go. We found this recipe on
Bloomsburys Cooks.
Cinnamon Sugar Cookies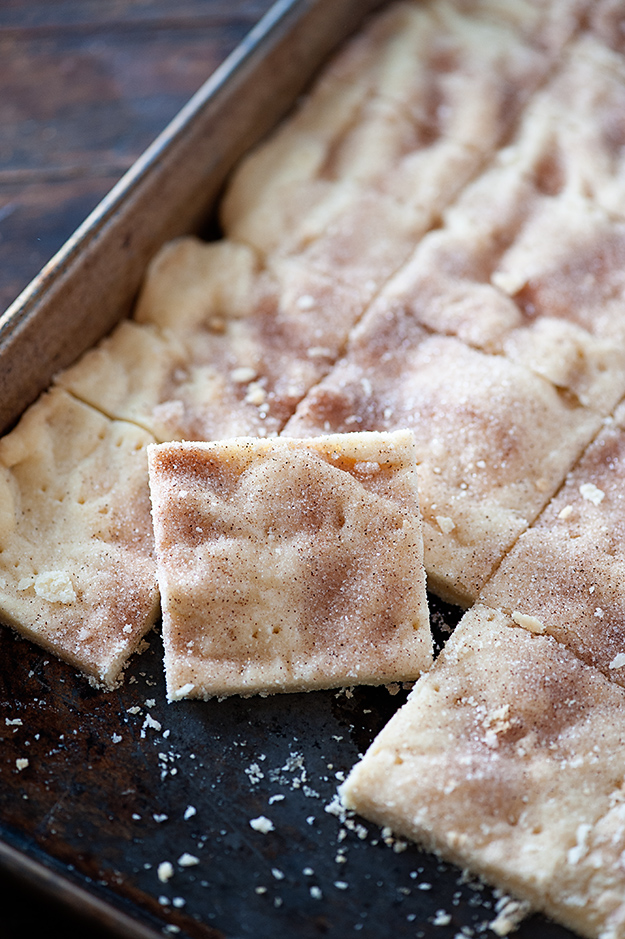 Not sure about you, but when someone says 'Cinnamon,' I instantly think of Christmas. Every candle in my house around Christmas time is cinnamon scented so, for me, these shortbread cookies would be the perfect gift. They have the perfect ratio of crunchy to buttery, with a light dusting of the festive spice. See how you can make them over on
Buns In My Oven.
Raspberry Almond Shortbread Cookies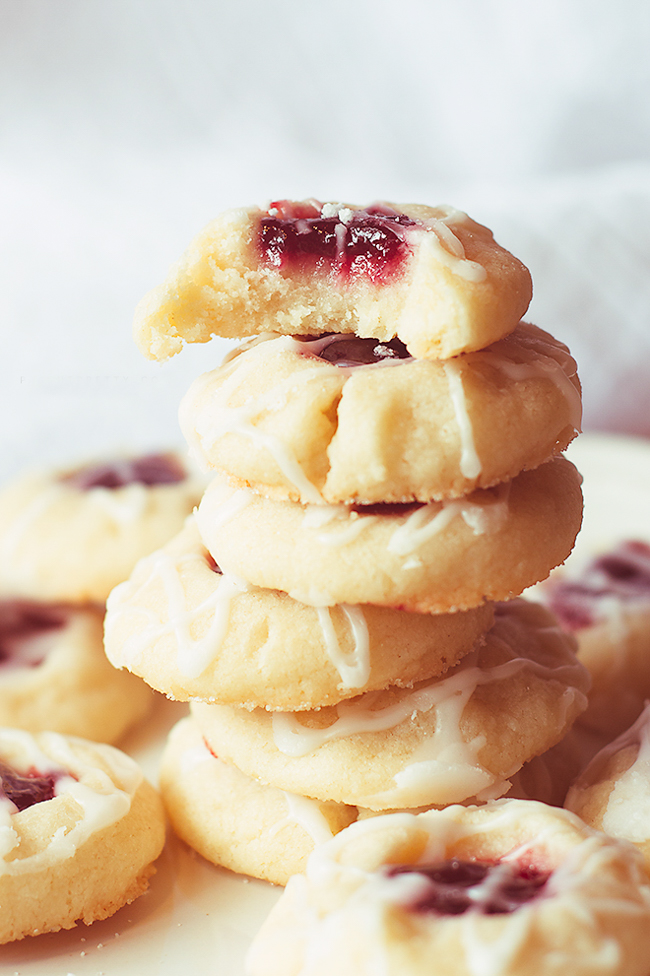 These cookies are definitely one of my favourite on the list. They just look incredible. Almond flavoured shortbread, filled with a sweet raspberry jam and drizzled with a sugar glaze. They're crisp around the edges, and super soft and chewy on the inside. The perfect cookie. Get the recipe over on
Dear Crissy.
Chocolate Dipped Shortbread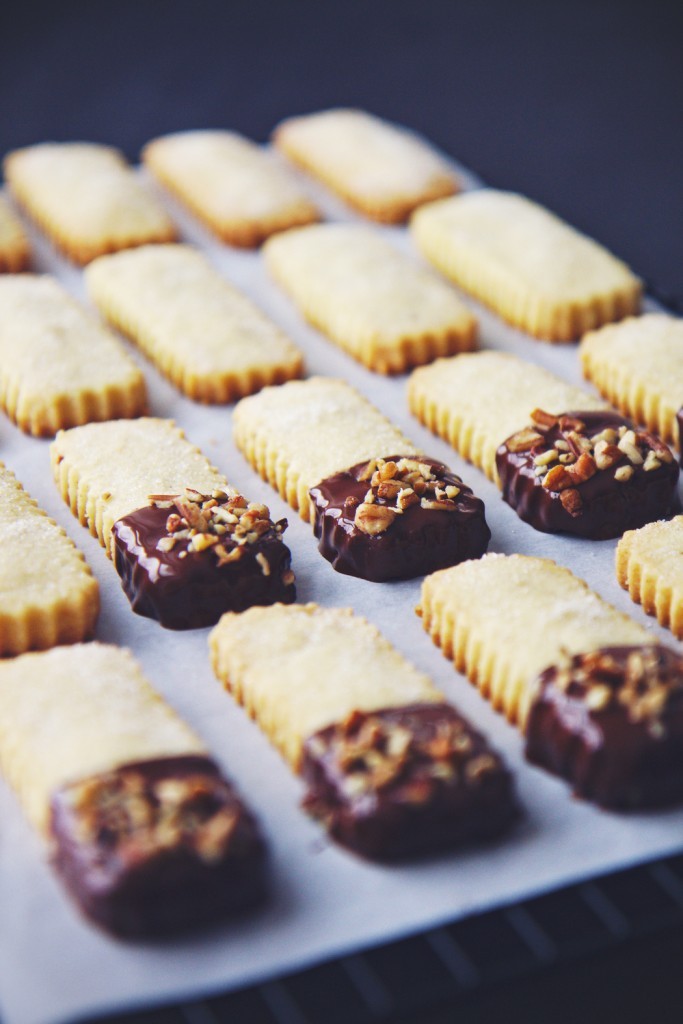 These cookies are exactly what it says on the tin. Shortbread, dipped in chocolate and sprinkles with pecans. It's the perfect rendition of a classic shortbread recipe with a delicious twist. The dark chocolate adds a lovely sweetness and the pecans a nice little crunch! The 
La Paiche Freche
 recipe makes 30 cookies and once you've made them you won't look back.
Peanut Butter Shortbread Cookies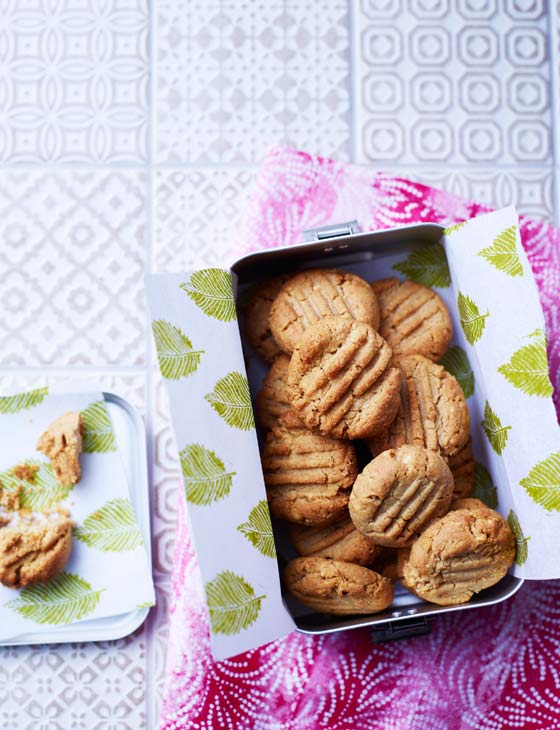 A shortbread cookie that is packed full of chunky peanut butter... What more could you possibly ask for? They take no longer than 20 minutes to bake and taste absolutely incredible. You could whip up a batch in no time at all by just following the recipe on
Sainsburys Magazine
website.
Pistachio Shortbread Cookies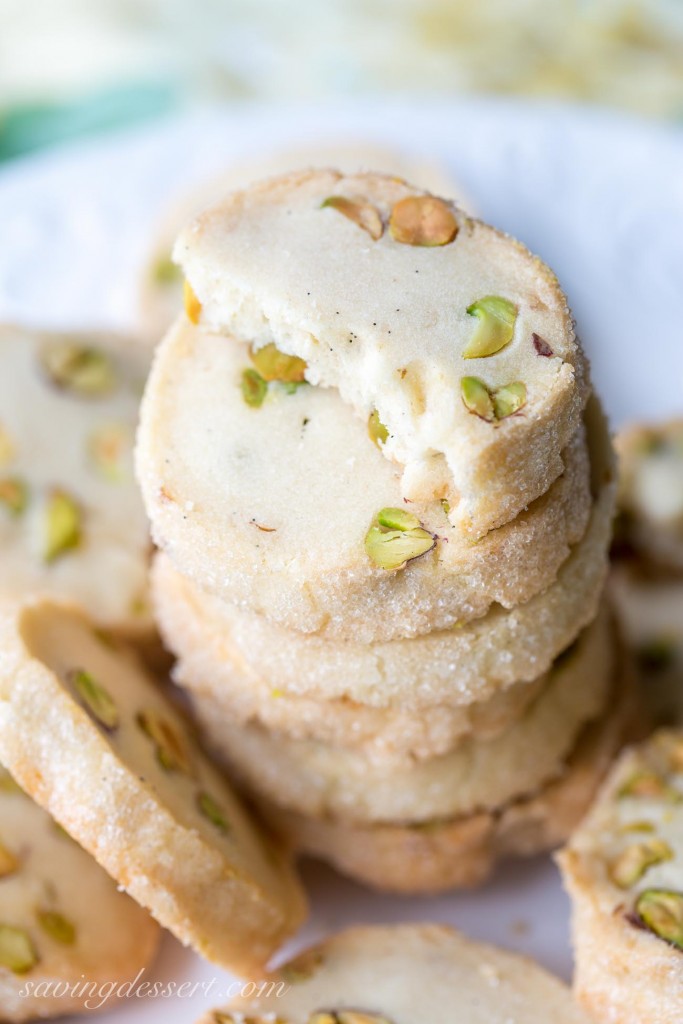 If you know that your loved one is a fan of pistachios, then I can assure you that they will adore these delicious shortbread cookies. They're a different take on the ever so popular salty and sweet combination. You could even go one step further and fill the cookies with lemon curd or Nutella! Find the full recipe over on
Five Heart Home.