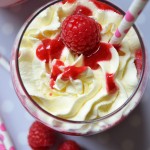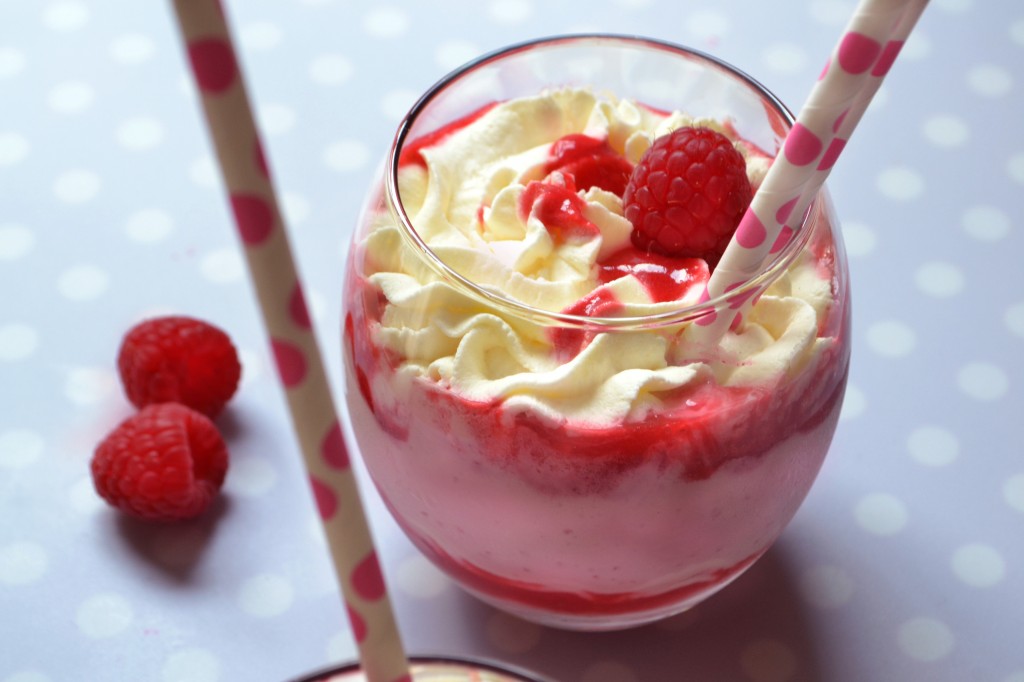 Raspberries, whipped cream and strawberry ice cream: the main ingredients of this simple recipe that makes your breakfast a snap! When it comes to cold drinks, forget about calories and start thinking hydration!
Summer is fast approaching, but who cares about summer outfits and calorie-counting faced with such a lovely fresh smoothie? Besides, the raspberry whip smoothie is not just gorgeous to look at, but also tastes awesome, as you will discover with the first gulp.
If your body cannot really handle all these calories, you can easily use a low-fat alternative to the sugar mix. Swap the whipped cream with low-fat plain yogurt and replace the white sugar with dark brown muscovado, maple syrup or honey. The smoothie may now look a little bit darker that the one in the picture, but still tastes great. By combining the health benefits of yoghurt and raspberries, your fruit smoothie is the perfect summer blend.
Smoothie Ingredients:
100g raspberries
50g sugar
200g strawberry ice cream
1 glass milk
200 half-fat crème fraîche
4 cocktail glasses
To decorate:
Raspberries
Whipped cream
Pink Dot Paper Straws
Method:
Reserving 6-8 raspberries for decoration, put the remainder in a blender - or use a hand held blender - and pour in the sugar. Cover the top and blend on high speed for 2 minutes until smooth. Set half of the raspberry purée aside and add in the strawberry ice cream and the milk. Blend on low speed for about 1 minute until well combined.
To make the whipped cream, use an electric mixer to whip the crème fraîche in a large bowl for about 5 minutes until it develops a frothy texture. Pour the mixture into a piping bag with a star nozzle.
Pour a little of the raspberry purée in the bottom of each glass, then spoon in a layer of ice cream mixture and a swirl of whipped cream. Repeat for two more layers and then top with the remaining raspberry purée.
Finishing with a swirl of whipped cream, 3-4 raspberries and Yolli Pink Dot Paper Straws.
Serve immediately or chill until ready to enjoy.