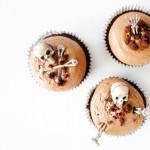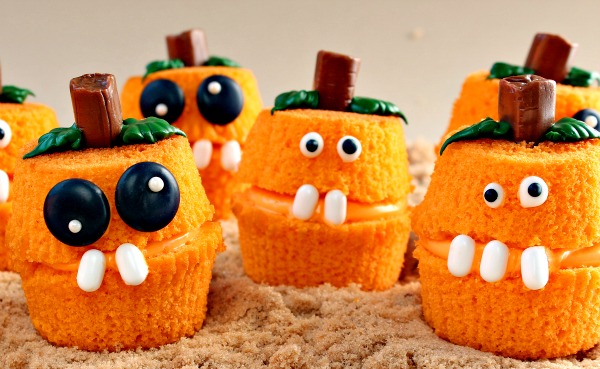 Halloween is only a few days away, and recently, social media has gone into a Halloween frenzy. There are spooky cakes and bakes popping up left, right and centre. It would almost be criminal not to put some of my favourites into a Yolli blog post. There are some seriously detailed cupcakes floating around the internet, one being this 'Zombie Mouth' cupcake that I came across a few weeks ago on the
Cookie Dough Shop
: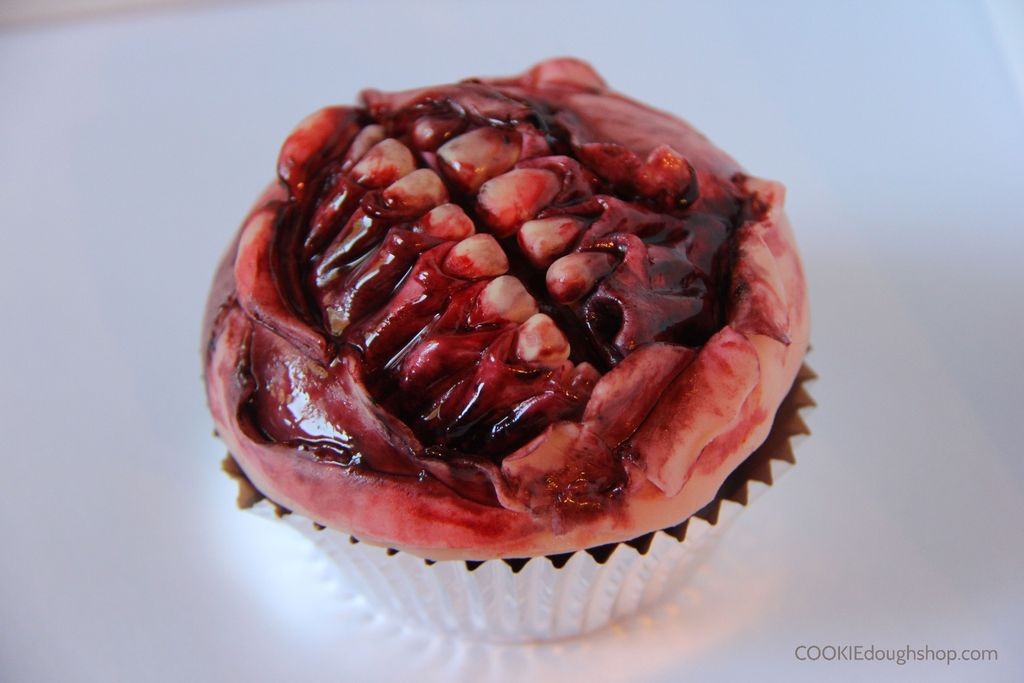 It's so creepy and realistic, I don't think I could even contemplate eating it. It looks incredible though. Unfortunately, not all of us have the time to spend perfecting a cupcake as detailed as that one (although, I wish I did!) However, the Halloween themed cupcakes that take a little less time can look just as effective!
Monster Strawberry Cupcakes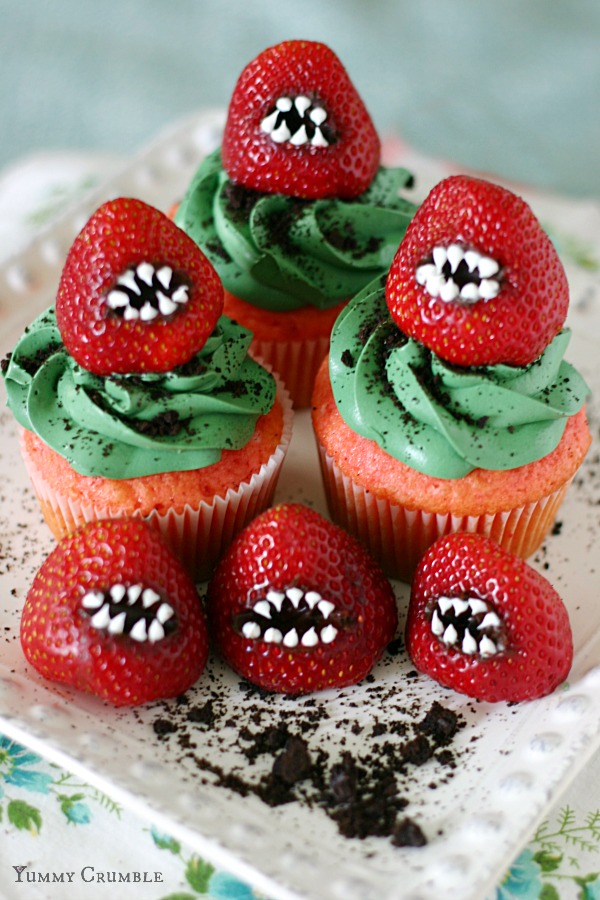 Ever seen Little Shop of Horrors? These cupcakes really remind me of the man-eating plant from that film. By simply topping a plain old cupcake with a monster decorated strawberry, you have got yourself a batch of super effective Halloween cupcakes!
Source: Yummy Crumble
The Walking Dead Cupcakes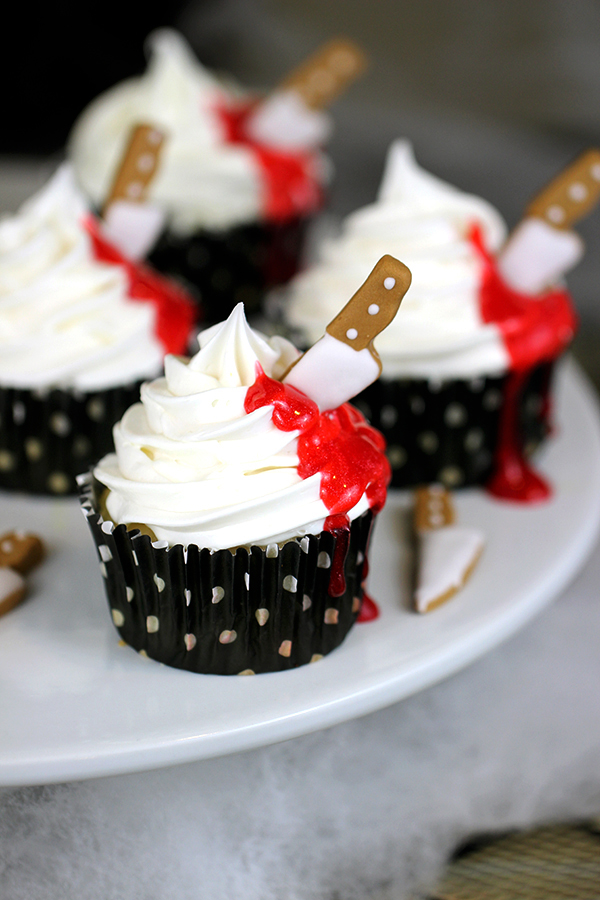 The new season of The Walking Dead was back on our screens earlier this week (HALLELUJAH! It seems like a lifetime since the last episode!) So, it only seemed right that we included some Walking Dead inspired cupcakes in our latest blog post. 
Source: Cutefetti
Witch Cupcakes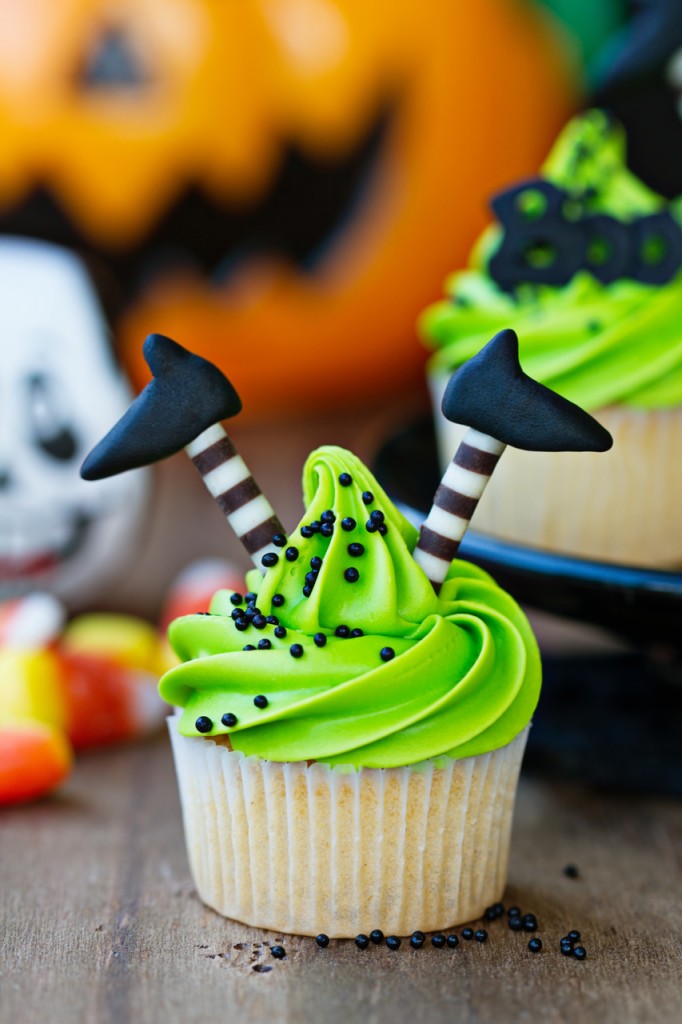 These cupcakes are a really great way to add a little Halloween touch to your sweet treats, without completely petrifying your guests. With just a little green food colouring and some playing around with black and white fondant, you could make these cupcakes your own. 
Source:

Punch Bowl
Dirt Pudding Cupcakes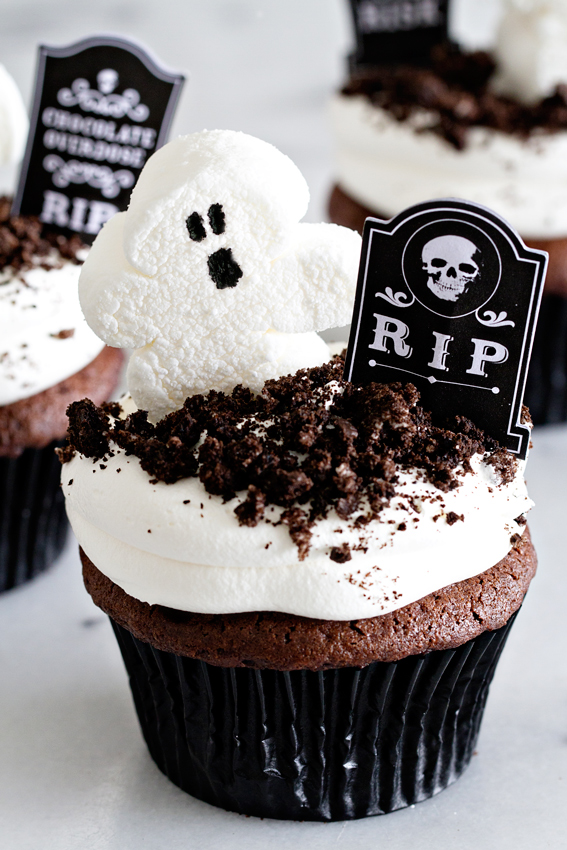 I love the graveyard theme; the little ghost popping up really makes these cupcakes for me! This recipe used
Campfire Marshmallows
and, unfortunately, these aren't available in the UK! I've searched high and low for a UK alternative but it doesn't seem as though there is one. A good, old fashioned marshmallow should do the trick, though! 
Source: My Baking Addiction
Vampire Kiss Cupcakes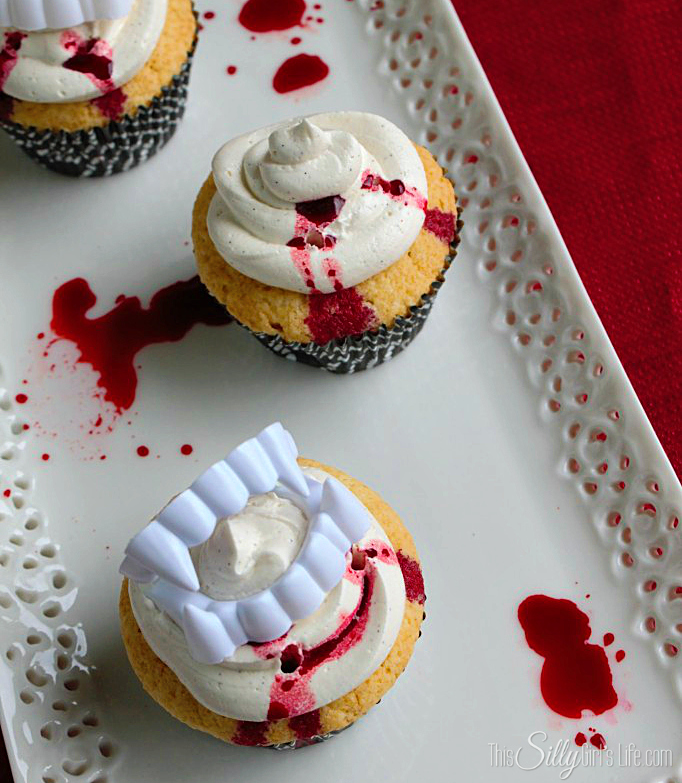 What's Halloween without a little fake blood, eh!? It just makes something that little bit creepier. Especially when there is a set of teeth sat on top of it. These Vampire Kiss Cupcakes are really fun way to give your bakes a Halloween feel, without spending ages on intricate details!
Source: This Silly Girls Life
Bat Cupcakes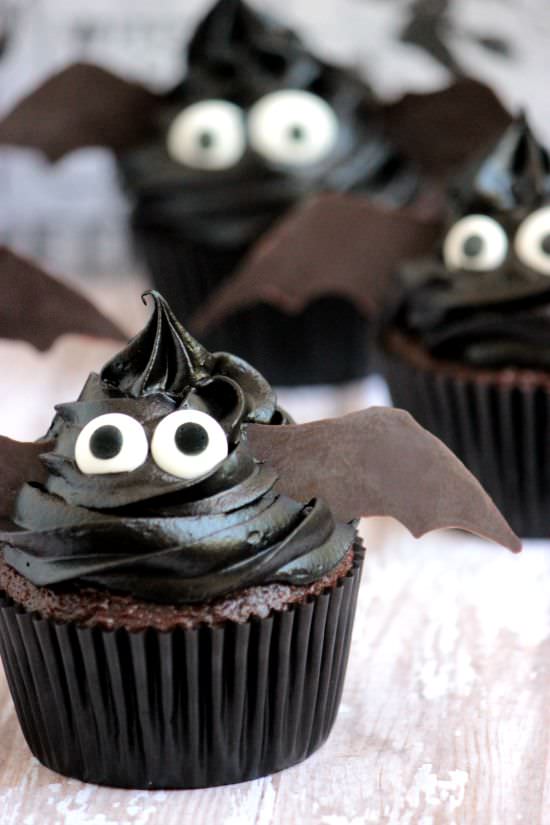 OK; I admit, these bat cupcakes are more on the cute side as opposed to scaring the living daylights out of you but they fit in with the Halloween theme just the same. Besides, if kids are attending your party you don't want them leaving having been utterly traumatised by one of your cupcakes now, do you? 
Source: A Cedar Spoon
Dead Hand Cupcakes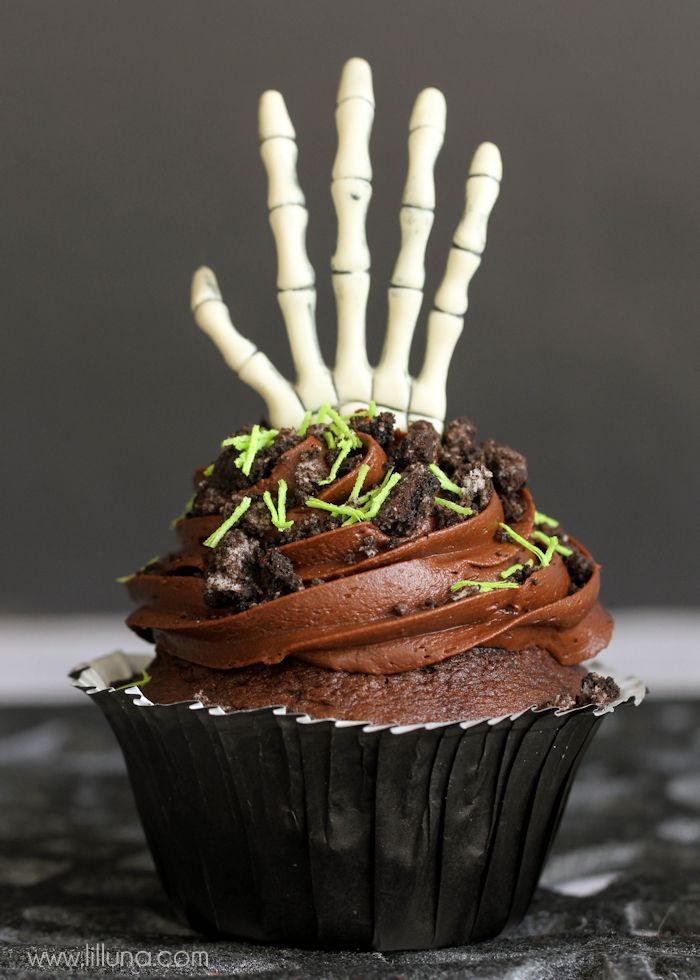 These cupcakes are so simple. They're essentially a chocolate cupcake, topped with chocolate frosting, sprinkled with Oreo's and green sprinkles. And, of course, who could forget the whopping great skeletal hand stuck on top! 
Source: Lil'Luna
Halloween Countdown Cupcakes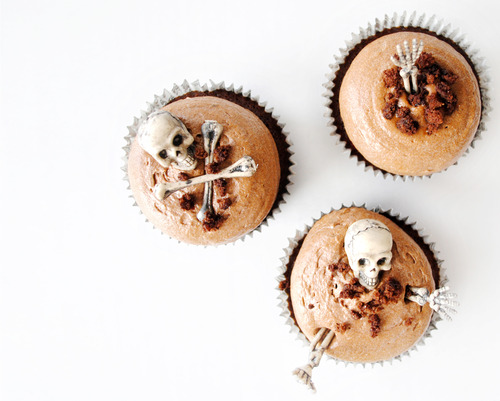 If just looking at the picture doesn't make you want to whip up a batch of these cupcakes, I bet that hearing the frosting is Nutella flavoured will probably help you to change your mind! These cupcakes are probably my favourite from the list. 
Source: I Don't Know How She Does It
Pumpkin Cupcakes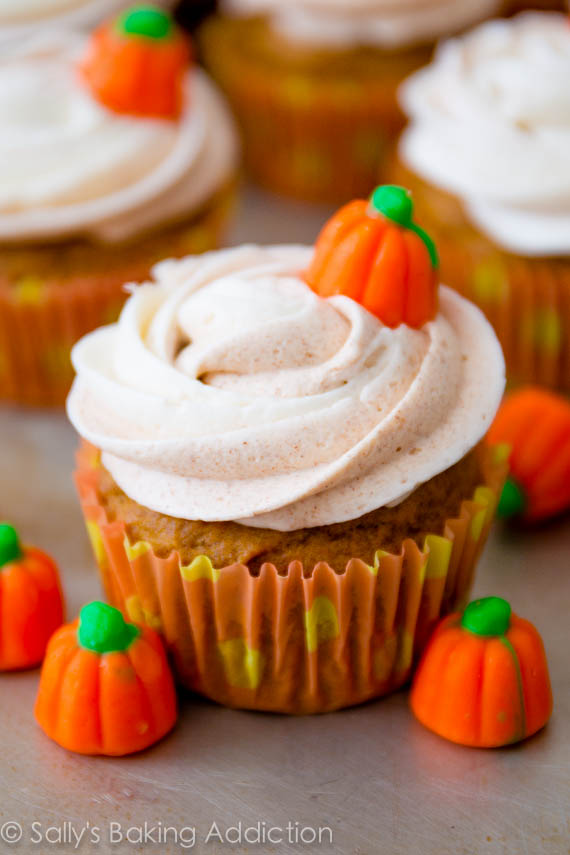 When it comes to Halloween, pumpkins come with the territory. It's a given that during the Halloween period, you will come across at least ONE pumpkin. So, why not incorporate that into your cupcakes!? 
Source: Sally's Baking Addiction
If you're thinking about recreating any of these cupcakes, or incorporating these recipes into a different kind of bake - like a cake pop or a cookie - our
Halloween range
may be worth taking a look at!