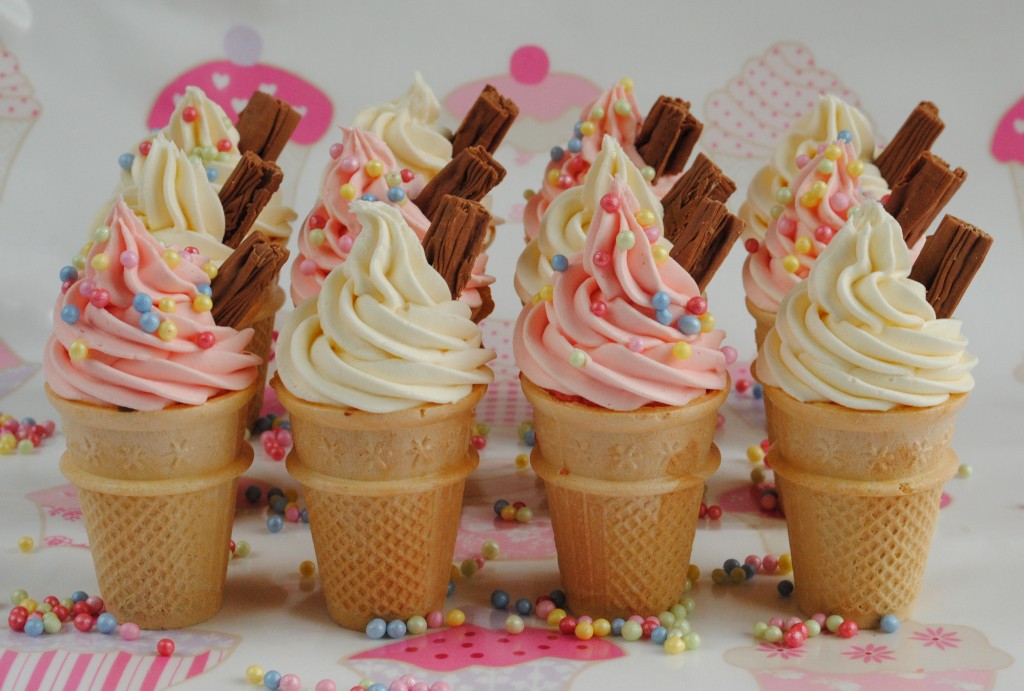 It might be chilly outside, and memories of lying on a sandy beach scoffing a 99 might be rapidly fading, but ice-cream can also be a winter treat. Who knew? In fact, ice-cream has been enjoyed by hardy aficionados in freezing conditions for longer than you might think. Apparently, Winston Churchill was impressed to see a lengthy queue of Muscovites, eagerly waiting for ice-cream -'Any nation that would queue for ice cream in this weather will never be conquered', he said, a comment that still rings true. As a concession to the wintry weather, there are many appropriately seasonal flavours that are absolutely delicious. Here are three wintry ice creams that will make you rush to the freezer cabinet:
Christmas Pudding Ice Cream
I personally think this beats actual Christmas pudding hands down. Christmas Pudding Ice Cream is much lighter than traditional Christmas pudding, but still provides that rich, fruity flavour, with delicious little chunks of Christmas pudding- a bit like rum and raisin ice cream. At 170 calories per 100 grams, it's also much better for your waistline than Christmas pudding, which comes in at a whopping 291 calories per 100 grams.
Marmalade Ice Cream
Alternatively, how about marmalade ice cream? Temptingly tangy, marmalade ice cream hits the spot on a cold winter's day, and marmalade is a traditionally wintry jam as Seville oranges are only available in the winter months. This quirky flavour works really well with anything chocolaty, such as sauce or biscuits. Nigel Slater combines ice cream with bitter shards of plain chocolate with leftover orange preserve in one of his recipes, which makes a very sophisticated dessert.
Cinnamon and Toffee Crunch Ice Cream
To me, cinnamon is the essence of the festive season; it's so warm, spicy and full of flavour. This cinnamon and toffee crunch ice cream will be sure to convert any doubters who think ice cream should only be a summer treat. Cinnamon ice cream absolutely calls for some of those German cinnamon biscuits that you can now buy in certain German-owned UK supermarkets- after all you can never have too much cinnamon! Once you try cinnamon as an ice cream flavour, you'll never want to go back to vanilla again. I think all ice cream benefits from something to add a little crunch to the mix. Instead of toffee crunch, you could combine it with chopped hazelnuts or candied pecans.